Denim (French: denim), also transliterated as tannin, is a kind of coarse gauze with thick cotton body, which is specially used to make jeans. Originally, denim was only blue. At first, it was only used as canvas, but now there are many different colors that can be used to match different clothes.Denim, the English name of denim, comes from n MES (NIM city) in France, so the locally produced cloth is called de NIM, that is, "from n MES."After entering the United States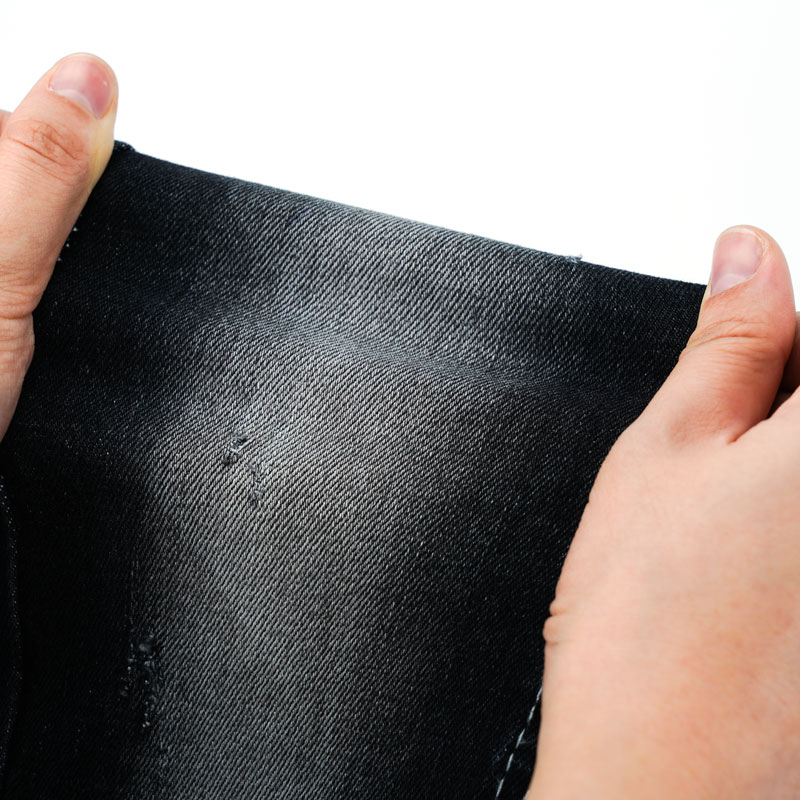 Warp yarn adopts one-step dyeing process combined with sizing and dyeing, with special numbers of 80tex (7 British thread count), 58tex (10 British thread count), 36tex (16 British thread count), weft yarn with special numbers of 96tex (6 British thread count), 58tex (10 British thread count), 48tex (12 British thread count), with 3 / 1 organization, or denim with variable twill, plain or crepe organization. After anti shrink finishing, the shrinkage rate of grey fabric is smaller than that of ordinary fabric, with compact texture, thick and bright color, The texture is clear. Suitable for men's and women's jeans, denim tops, denim vests, denim skirts, etc.
In the 1980s, the denim production of the United States accounted for 50% of the global production, but in the recent decade, China, India, Pakistan, Malaysia, Turkey and Mexico have established a large number of denim production plants. The denim production focus of the United States and even the world has shifted to low-cost countries in Asia. In 2000, China's Denim output was about 2424t, and the imported indigo dye was 759t. In 2001, its output had increased to 2717t, and the imported indigo dye decreased to 702t.In the denim market, although cotton is undoubtedly the most important, a series of blended fabrics are also used, such as cotton / polyester (50 / 50) blended fabrics, and cotton is woven with other fibers such as Tencel, flax, even jute and wool yarns.These denim products are different from many products in the denim market. They give consumers a high level of product design and high value-added clothing. The use of mercerized elastic denim and ring spinning yarn can also enhance the value of products, and some companies have invested in these fields. Ring spinning yarn has higher strength, soft handle and the appearance of a coarse yarn on the surface of cotton denim.
The output of ball denim exceeds 2 billion meters, and there are rotor spinning or ring spinning threads. In the past, the United States mainly produced weft elastic denim, while Europe mostly used warp elastic or warp weft two-way elastic denim; People continue to develop denim with fashion changes, and obtain novel appearance, feel and performance through dyeing and finishing.Heavy cotton denim has been used as the fabric of trousers and jackets, but in the 1990s, consumers put forward higher requirements for the softness, comfort and easy care of the fabric, so denim finishers must respond to these requirements.The research on changing the appearance of denim through various chemical treatments and the effects of using such as flocking, embroidery and coating continues. In addition, the products developed include indigo dyed jacquard fabrics, linen and cotton woven or knitted fabrics, as well as laser wisps on denim, dim gloss patterns, and more personalized products.