Weaving is divided into three parts: woven, knitted and nonwoven. The difference between knitted denim and ordinary denim is that the former is knitted and the latter is woven. With different weaving methods, the corresponding processes and characteristics are different. Knitting is divided into weft knitting and warp knitting. Knitted denim is woven by weft knitting circular machine. Denim yarn is generally spun through a new spinning machine rotor spinning machine, so it has certain advantages over traditional ring spinning. Denim yarn has better strength, less hairiness and better evenness than ordinary yarn. The finishing of knitted denim is different from that of ordinary denim. It adopts special technology.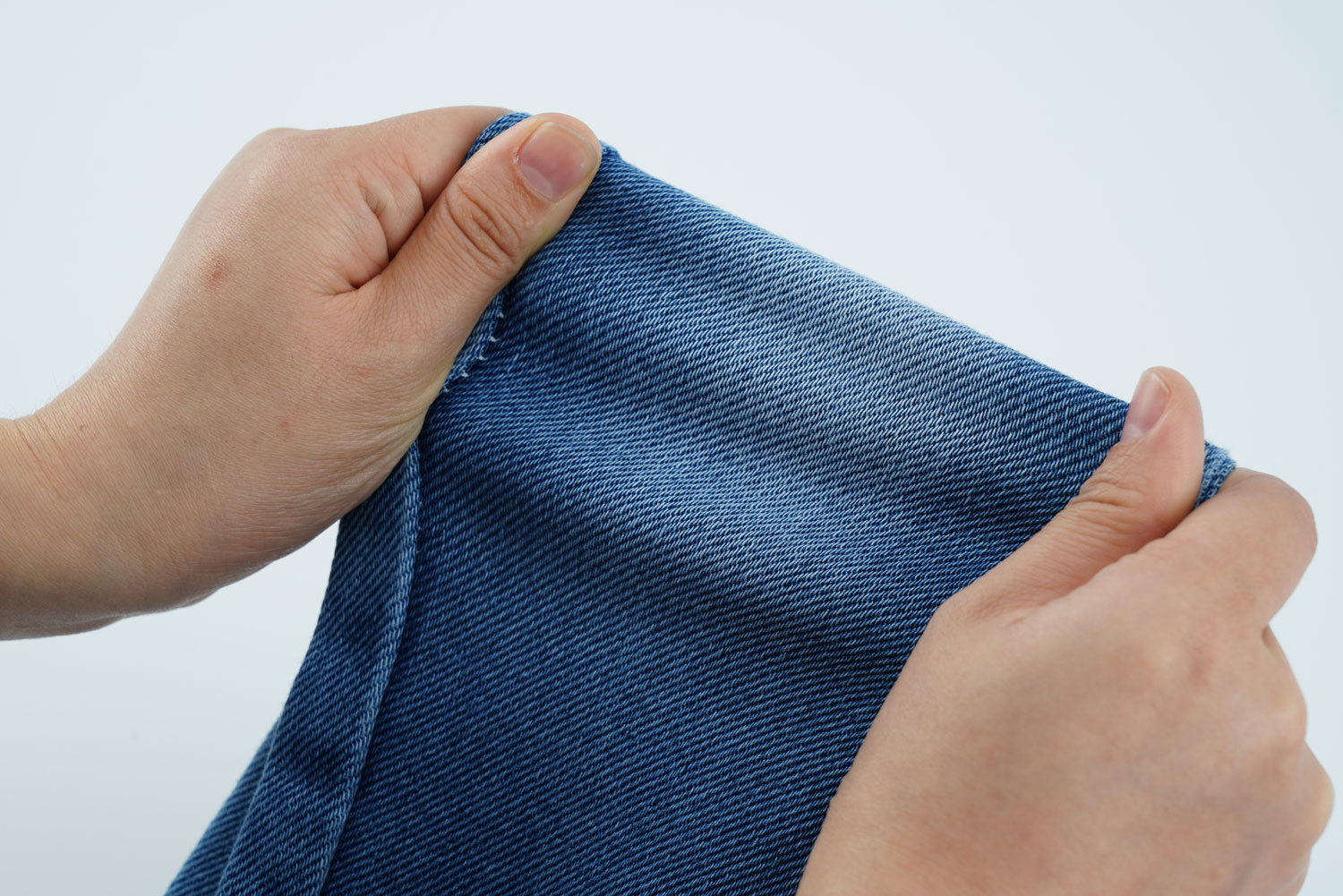 The same denim, but their weaving methods are different, so the structure and properties of the fabric are different. Because it is knitted fabric, the elasticity of knitted denim is better than that of ordinary denim. The fabric is also more breathable, soft and comfortable. Because the knitted fabric is composed of coils, it is easy to dye in the later stage. But it also has some shortcomings compared with ordinary denim. Because of its coil composition, it is easy to deform. Therefore, its maintenance requirements are higher than those of ordinary denim fabrics. It is also easy to take off the edge, so it is necessary to prevent hooking.
Because of its own advantages, it has gradually been satisfied by the majority of consumers and paid more and more attention by enterprises, such as MetS bonway, Senma and other brands inclined to leisure. Because knitted denim fabric will give people a sense of vitality and vitality. The above is what Xiaobian brought to you about knitted denim. I hope it can help you.Difference between knitted denim yarn and woven denim yarn:1. The twist of woven denim yarn is higher than that of knitted denim yarn. In fact, if you are a layman, that is to say, woven denim yarn should be harder;
2. The evenness requirement of knitted denim yarn is higher than that of woven denim yarn;3. Knitted denim yarn has no sizing process, while woven denim yarn needs sizing; In fact, sizing will also increase the hardness of yarn, and then increase the hardness of cloth, so there will be desizing process later;4. Because the process requirements of knitted denim yarn are usually higher than those of woven denim yarn, knitted denim yarn is also more expensive than woven denim yarn, and then knitted denim fabric is naturally more expensive than woven denim fabric.