Denim is a kind of warp twill cloth. It is a kind of colored fabric composed of high special number, that is, thicker cotton thread. Generally, the surface of denim shows indigo blue, because indigo and dark warp yarn is generally used when weaving denim, while light gray or white cotton yarn is used for weft. When weaving twill weave on a loom, the warp color is generally shown on the front and the weft color is shown on the back, so the front of denim is indigo.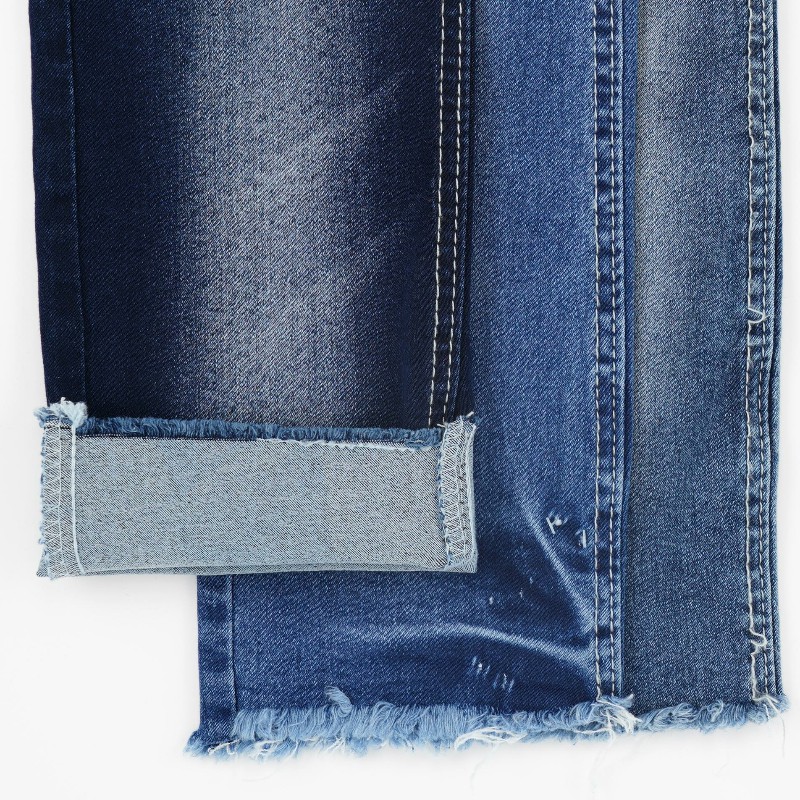 It has the characteristics of moisture absorption, air permeability and comfortable wearing of cotton fabric. At the same time, denim is made of coarse yarn, so it is rough and wear-resistant. Denim can be washed. It has no special requirements in washing and has a long service life. It has been deeply loved by the majority of people. Denim originated in the western United States and is usually made into clothes by herders, also known as "Indigo labor cloth". With the development of the times and the spread of culture, denim is accepted and loved by more and more people.
The product value of the fabric made of denim will not decrease or even increase with the increase of time. Because in today's society, many consumers like retro style, do old style, and even deliberately buy finished products in this regard, so the fabric made of good denim will not depreciate.The difference between Oxford cloth and denim Oxford cloth should be soft, hygroscopic, comfortable to wear, easy to wash and dry, elastic and so on. Denim has cotton canvas, polyester cotton canvas or brocade cotton canvas, but it is not elastic and feels a little hard. Relatively speaking, it is more cost-effective.
Compared with the two prices, denim is much more expensive, generally about half higher. The main difference is that canvas is generally all cotton, which is much more expensive than Oxford. Oxford cloth is generally used on chemical fiber fabrics.