Denim is interwoven with warp and weft. The warp is dyed with indigo and then woven with weft, while the weft is white. When weaving denim, it generally only needs to scouring the yarn and then winding it for weaving.The denim manufacturer will introduce you to the weft preparation process:(1) The tube yarn, hank yarn or bobbin yarn supplied by the spinning factory is rewound by the warp and weft winding machine into a winding suitable for the size of the shuttle and can be unwinded smoothly.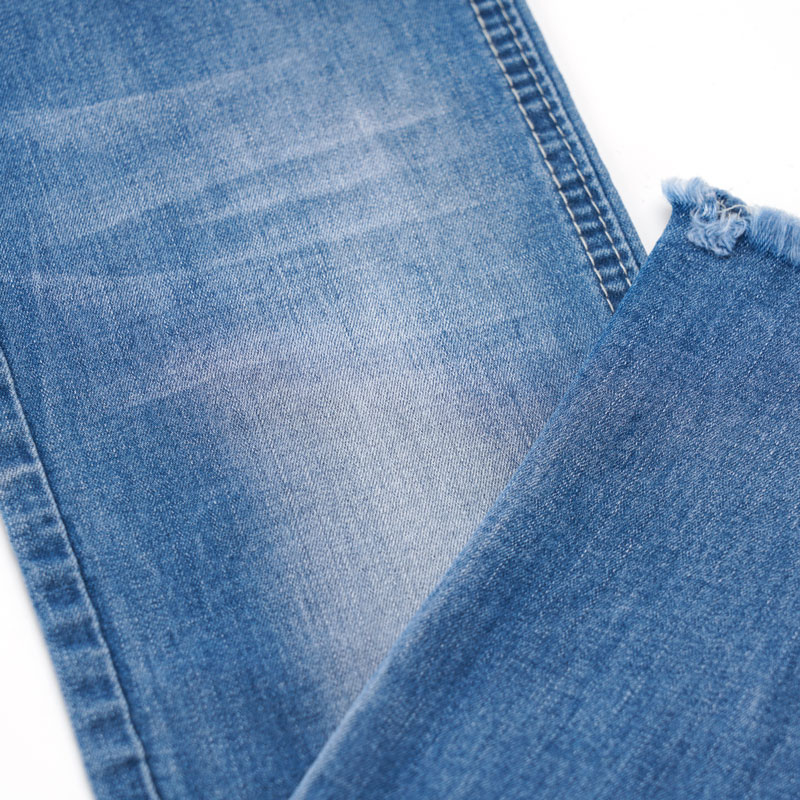 (2) The internal stress of twisted yarn is reduced, the adhesion between yarn loops is increased, the twist is stabilized, and the weft shedding is reduced, so as to facilitate weaving.The denim manufacturer introduces the weft preparation requirements:(1) Remove impurities and defects on the yarn and improve the uniformity of yarn tension, so as to improve the quality of weft yarn and improve the appearance effects such as flat cloth surface and edge.
(2) The warp should have good winding structure and forming, and increase the yarn density as much as possible, so as to reduce the number of weft end breaks and tube changes during denim weaving, improve labor productivity and reduce wire return.(3) On the premise of not damaging or less damaging the quality of the original yarn, the winding should be solid to reduce weaving defects such as weft collapse and weft shedding.(4) In the process of hot and wet fixed twist, the fixed twist effect must be strictly guaranteed to prevent yarn color from turning yellow and weft tube deformation.
Due to the different colors of warp and weft in denim, yarn defects such as uneven weft yarn will be obviously exposed on the cloth surface. Sometimes yellow and white weft yarn can also cause weft stop. In order to prevent this phenomenon, weft mixing device can be used or weft yarn can be dyed light gray. In addition, the yarn also needs to be dyed according to the requirements. The dyeing of denim weft is generally dyed with bobbin yarn.