Because of the development of denim varieties, different varieties of denim also have different requirements for yarn quality. The basic requirements are as follows:1. In order to obtain better dyeing performance, when selecting cotton fiber, denim mills should choose cotton with better maturity and less impurities. It is necessary for yarns to have good levelness and permeability. If the maturity of cotton fiber is poor or the fiber contains dead cotton, serious dyeing unevenness will be formed after warp dyeing, which will affect the color light and lead to streaking or color shift dyeing defects.2. In the weaving process of denim, denim manufacturers generally choose large machine tension and need to withstand multiple opening tension in order to obtain all necessary stable weaving states of denim style. Therefore, warp yarn is required to have high strength and excellent elasticity.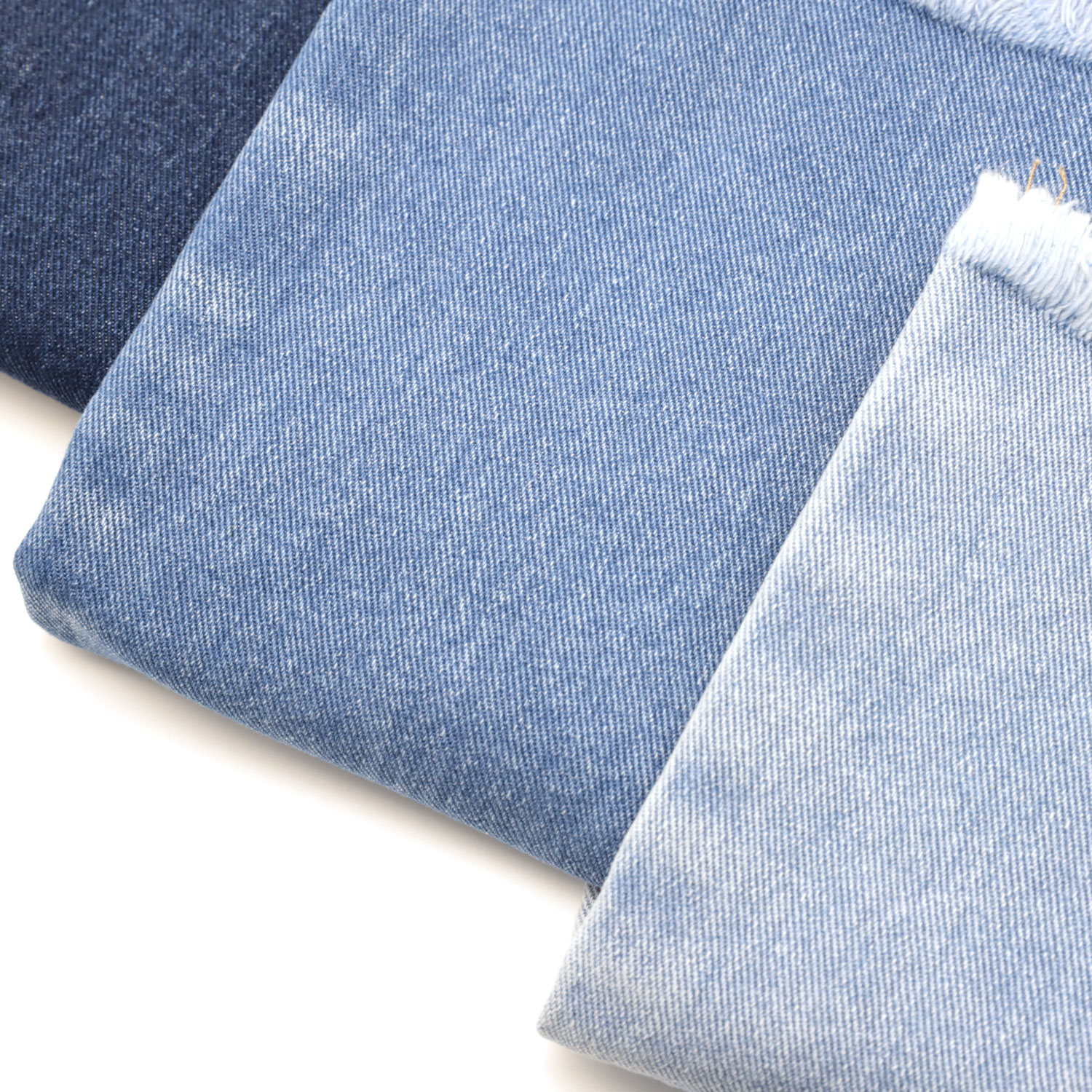 3. Weft yarn evenness and yarn defects of denim are more strict than warp yarn. When the weft evenness is large or there are many slub yarn defects, the yarn strength will be low and the strength unevenness will be large, which will seriously affect the fabric style and appearance quality of denim. When the weft slub is serious, it will form a vaguely visible knot like white trace on the cloth surface, which is detrimental to the unique style of "blue and white" on the denim surface. Therefore, denim manufacturers require that the yarn should be dry and uniform with less yarn defects.
4. Less yarn hairiness. Hairiness will also cause unclear warp opening during weaving and affect the cloth style.
5. Yarn joints are few and small. Denim generally adopts the arrangement structure of 3 / 1 right twill. The knot of warp yarn is relatively simple and exposed on the cloth surface, forming a black or white spot inconsistent with the color of the cloth surface to form a defect. Although weft knots and defects are not as obvious and easy to expose as warp knots, which will affect the appearance quality of products, too many knots will also form white star defects of cloth surface dispersion. Rotor spinning is one of its advantages because of its large winding capacity and less knot than ring spinning.