Synthetic fiberOrdinary synthetic fiber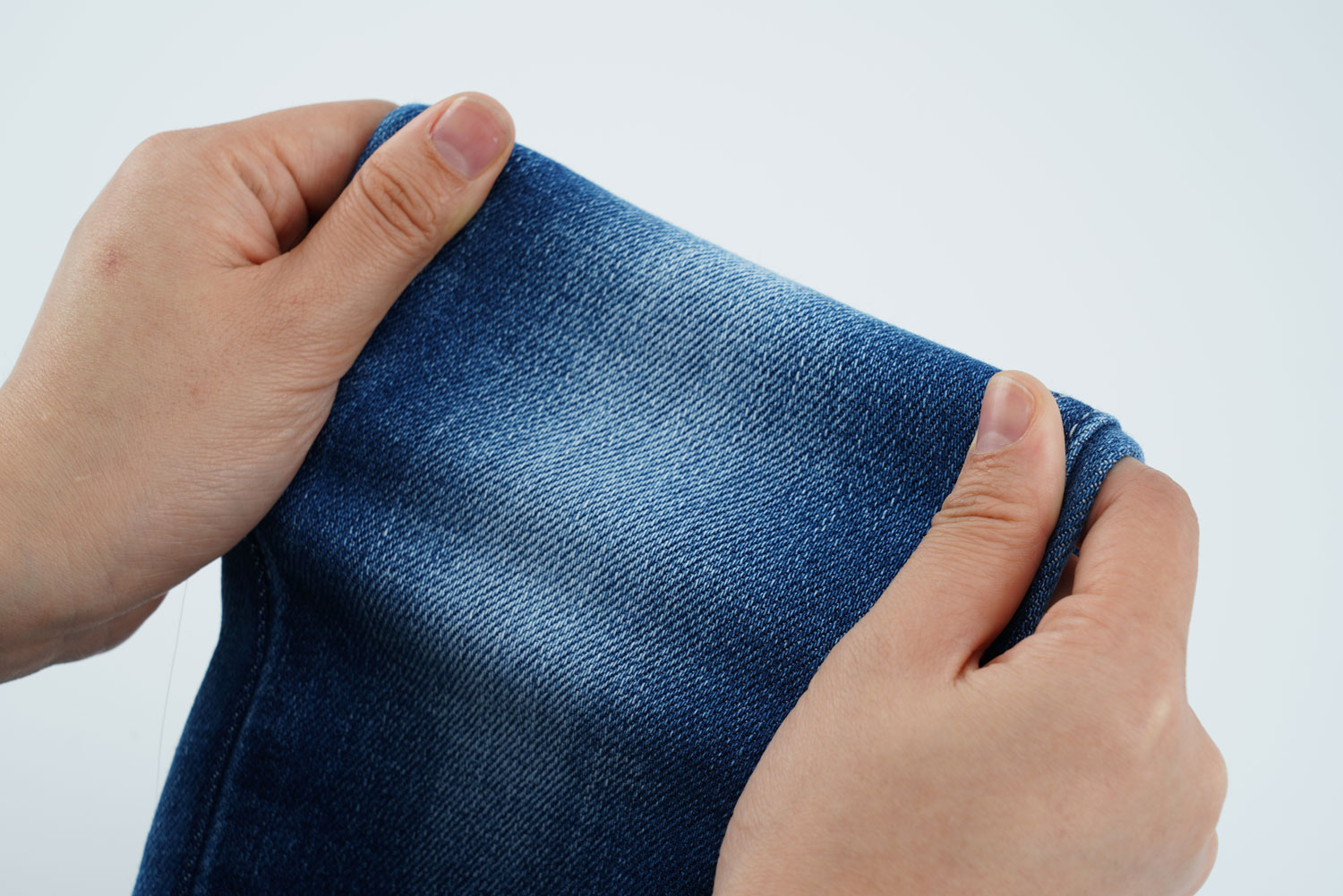 In the mid-1930s, synthetic fibers began to rise. Polyvinyl chloride fiber is the earliest synthetic fiber (see chlorine containing fiber). Vinyl chloride was synthesized from acetylene and hydrochloric acid, and then polymerized and spun into fiber. The earliest product in Germany is called PCU. The breaking strength and elongation of the fiber are similar to that of cotton. The strength in dry state and wet state are almost the same. It is water-resistant, corrosion-resistant and not easy to mildew. It has a stable reaction to various chemicals. Flame resistance is a prominent property of PVC fiber, but it is easy to deform at 75 80 . PVC fiber can be used as industrial filter cloth, film, packaging cloth, marine clothes and swimming clothes. If PVC is chlorinated continuously, the chlorine content can rise to 64%. This kind of high chlorine fiber commodity is called peicai (PC), which is called perchloroethylene fiber in China. Its softening point is higher than that of pure PVC fiber, and the short fiber is suitable for making fireproof clothing for pilots and firefighters. There are many varieties of ordinary synthetic fibers, and the important ones are:
Polyamide fiber: nylon in China, also known as nylon. In 1939, Americans first developed it. From adipic acid and hexanediamine shrink into salt, and then polycondensation, melt spinning and fiber. According to the number of carbon atoms on the monomer molecule, this fiber is called polyamide 66. The fiber obtained by shrinkage of aminocaproic acid to caprolactam and further ring opening polymerization is called polyamide 6. These two fibers have excellent wear resistance, resilience and resistance to multiple deformation. They are widely used in making socks, underwear, sportswear, tire cord, industrial strip, fishing net, military fabric, etc.
Polyacrylonitrile fiber: it is called acrylic fiber in China. It has developed rapidly since it appeared in the early 1950s. The product industrialized in 1950 was pure polyacrylonitrile filament, which was difficult to dye due to poor moisture absorption. After improvement, it formed 2-membered or 3-membered copolymer with alkenyl derivatives, of which about 90% was acrylonitrile, and the dyeing performance was greatly improved. Acrylic fiber is widely used in making wool, knitted fabrics and blankets. Acrylic fiber textile is light, loose, soft and beautiful. It can withstand strong ultraviolet radiation and smoke pollution for a long time. It is the most weather aging resistant synthetic fiber fabric at present. It is suitable for covering canopies, awnings, cabins and open-air storage.
Polyester fiber: it is called polyester in China. In 1940, it was successfully developed in the laboratory by British J. Winfield and J. Dixon with terephthalic acid and ethylene glycol as raw materials. It was officially produced in 1941. Polyester has good tensile property, resilience and chemical stability. Polyester fabric has the advantages of easy scraping, easy washing and quick drying. The light fastness of polyester is better than that of nylon. It can resist microorganisms, mildew and moth, but its moisture absorption is not as good as that of nylon, and it is difficult to dye. Polyester is melt spun at a spinning speed of less than 1300 m / min. Later, there was a high-speed spinning of polyester filament at a spinning speed of more than 3500 m / min, which not only increased the output, but also made the structure more stable due to the orientation of macromolecules in the fiber, and the fiber was convenient for transportation and storage.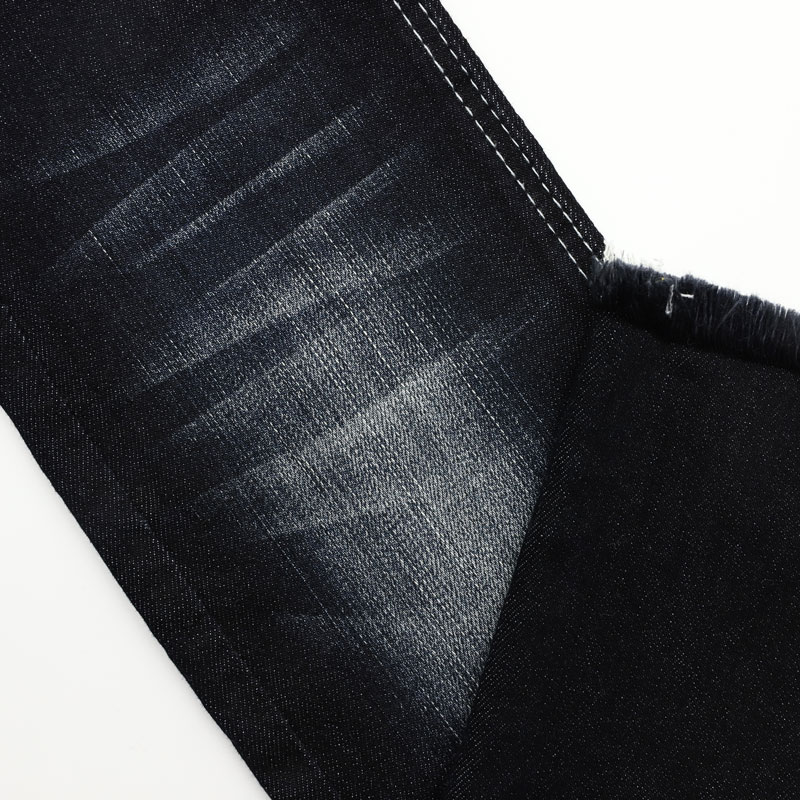 Polyolefin fiber: it is a kind of fiber developed in the 1950s. Among them, an important variety of polyethylene fiber is made from ethylene by-gas obtained from petroleum cracking. The Chinese trade name is ethylene fiber. Ethylene fiber fabric can be used as automobile decorative cloth, furniture cloth, factory filter cloth, boat canopy, rope and fishing net. Isotactic polypropylene fiber is an excellent variety of polyolefin fiber, which is referred to as polypropylene fiber for short and the Chinese trade name polypropylene fiber. Italian g. Natta polymerizes propylene with triethyl aluminum and titanium tetrachloride dissolved in tetrahydronaphthalene as catalyst, so that the macromolecules have three-dimensional regularity, so as to obtain solid high crystalline polypropylene and make fibers with superior performance. Polypropylene fiber has low moisture absorption and can not be dyed by conventional methods. It is often mixed with pigment in the polymer and kneaded and spun into colored fiber in the molten state. Polypropylene fiber has poor aging resistance, so anti-aging agent must be added to improve its sunlight resistance. Polypropylene fiber can be used as carpet, large-area artificial lawn, industrial filter cloth, work clothes and household fabrics such as mosquito nets. It can also be blended with other fibers to make various knitted and woven fabrics.
Polyvinyl alcohol fiber: vinylon in China. It is prepared from vinyl acetate by polymerization, alcoholysis, spinning and formaldehyde condensation. The properties of vinylon are close to cotton, and its moisture absorption is higher than other synthetic fibers. The main products are short fibers, which are used to make fishing netsFilter cloth, canvas, tire cord, hose fabric, transmission belt, work clothes, etc. The main countries producing vinylon are Japan, North Korea and China. The product blended with polyvinyl chloride fiber is called vinylon.Special fiber
It refers to a new type of synthetic fiber with special properties such as corrosion resistance, high temperature resistance, flame resistance, high strength and high modulus. In addition to being used as textile materials, special fibers are widely used in national defense industry, aerospace, transportation, medical and health, marine and aquatic products, communication and other departments. The main varieties are: Corrosion resistant fiber: it is a fluorine-containing fiber polymerized with tetrafluoroethylene. It was successfully trial produced in the United States in 1954. The trade name is Teflon(Teflon), China calls it fluorine fiber. Polytetrafluoroethylene has a melting point of 327 , is extremely difficult to dissolve, and has excellent chemical stability. It is boiled in aqua regia, acid solution and concentrated alkali solution without decomposition. It is almost insoluble in any solvent except highly fluorinated reagents at high temperature. Fluorine fiber fabric is mainly used as industrial filler and filter cloth.
High temperature resistant fiber: there are polyisophthalide isophthalide fiber, polyimide fiber and other types, with high melting point and softening point. It can maintain good performance when the long-term service temperature is above 200 .
High strength and high modulus fiber: refers to synthetic fiber with strength greater than 10 g / Dan and modulus greater than 200 g / Dan. For example, Kevlar, developed by the United States in 1968, is a fiber made of poly-p-phthaloyl-p-phenylenediamine into liquid crystal solution and spun by dry wet spinning. It is called aramid 1414 in China. It can be used as reinforcing material for aircraft tire cord and aerospace and aviation equipment. Using viscose fiber, acrylic fiber and asphalt as raw materials, high strength and high modulus carbon fiber can be obtained by high temperature carbonization and graphitization. The composite material made of carbon fiber is the structural material for manufacturing spaceships, rockets, missiles and aircraft. It is also widely used in industrial departments such as atomic energy, metallurgy and chemical industry and sports equipment.
Flame retardant fiber: such as phenolic fiber and PTO fiber, which are flame retardant and can be used as fireproof and heat-resistant cord fabric, thermal insulation material and filter material. Elastomer fiber: the elongation at break is more than 400%, and the original length can be quickly restored after the external tensile force is removed. The representative variety of elastic fiber is polyurethane fiber, which is called spandex in China. Elastic fibers are made of hard and soft block copolymers. The soft segment gives the fiber high elongation, and the hard segment does not deform to prevent the relative slip between molecules, so it gives the fiber high resilience. Elastic fiber can be used to make tights, swimsuits, elastic bands, sock cuffs, surgical socks, etc. Functional fiber: change the shape and structure of the fiber so that it has a special function. For example, copper ammonium fiber or polyacrylonitrile fiber is made into a hollow form, which can be used as a material for artificial kidney hemodialysis virus in medicine. Polyamide 66 hollow fiber is used as seawater desalination dialyzer, and polyester hollow fiber is used as reverse osmosis equipment for concentrating, purifying and separating various gases.
Modified fiberAlthough synthetic fiber has good physical and mechanical properties, its wearability is lower than that of natural fiber fabric due to its smooth surface, poor water absorption and dyeing. In order to make synthetic fiber have the characteristics of natural fiber, the research on the modification of synthetic fiber was carried out in the 1950s, which mainly used physical or chemical methods to improve the properties of synthetic fiber, such as moisture absorption, dyeing, antistatic, anti combustion, anti fouling and anti pilling, and also increased the varieties of chemical fiber. Chemical modification: there are mainly three methods: grafting modification, copolymerization modification and chemical treatment modification of raw fibers.
Physical modification: special-shaped fibers spun by changing the shape of spinneret holes; Using the thermoplastic of synthetic fiber, the straightened fiber is changed into curled deformed fiber (such as expanded yarn and elastic filament); The composite fiber is made by extruding two kinds of polymer fluids with different properties from the same spinneret hole.Inorganic fiberThe development of modern industry needs special materials with high temperature resistance, high strength, electrical insulation and corrosion resistance. Therefore, people have trial produced a series of inorganic fibers, such as glass fiber, aluminum silicate fiber, boron fiber, potassium titanate fiber, ceramic fiber, quartz fiber, silica fiber and so on. Glass fiber can be used as flame, corrosion, radiation and plastic reinforcement. It is also an excellent electrical insulation material. Potassium titanate and aluminum silicate fibers are insulating materials at 1200 .