When we usually buy Jeans, we often hear the pants seller say: This is a pair of elastic jeans, so what is elastic jeans? How about stretch jeans? Now let's learn about them. In the process of denim production, adding a certain percentage of elastic fiber to the weft will have a certain degree of elastic comfort when wearing. Are jeans elastic or inelastic?Jeans are clothes for spring, autumn and winter. After wearing it, it looks handsome, light and lively, which can reflect people's line beauty and give people a sense of youth and vitality. Jeans are popular among consumers because of their high quality and low price, but everyone's body shape is different, so they should be purchased according to their own specific conditions. The specific contents are as follows: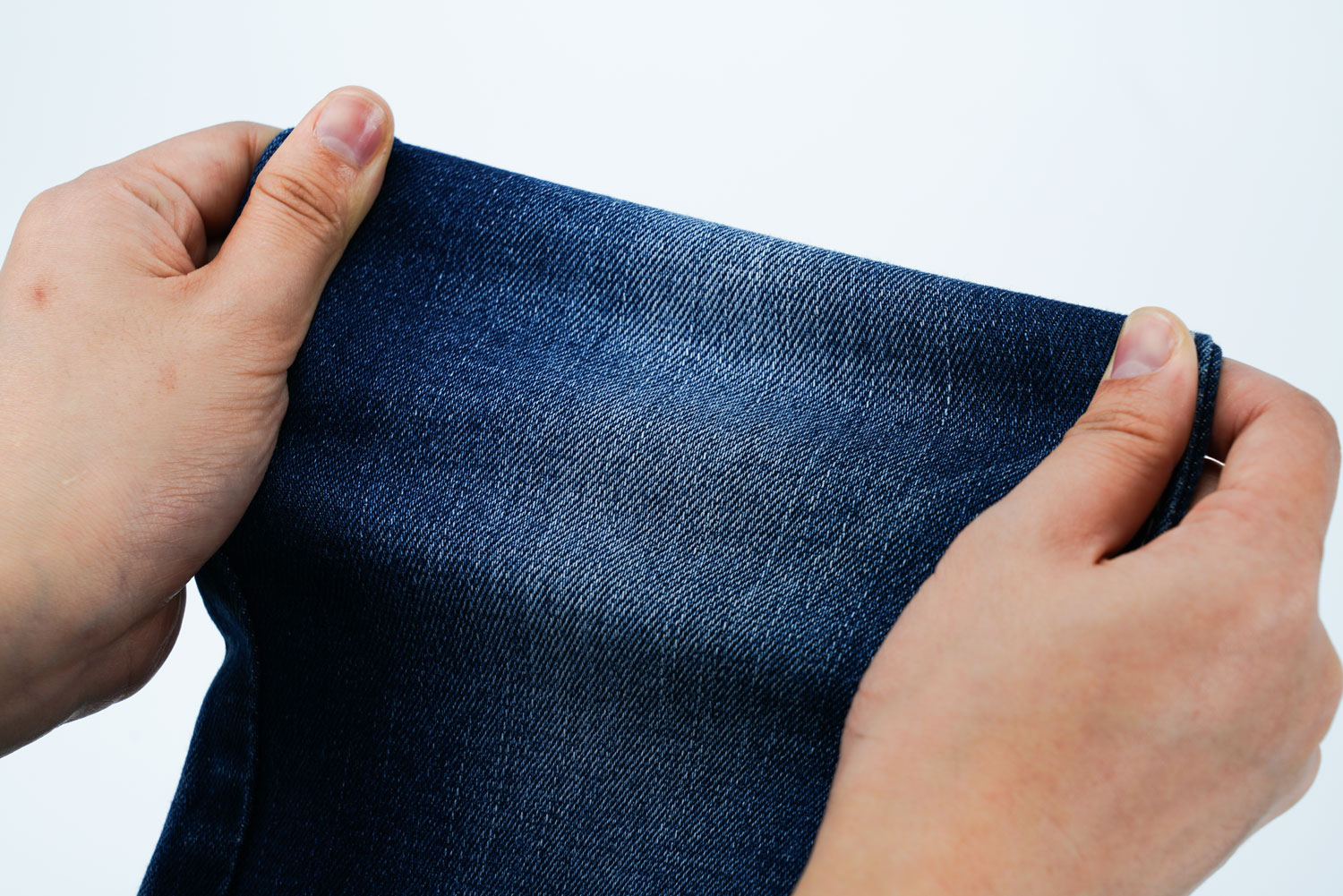 There is no limit for people with normal body shape to choose the style of jeans. Any straight pants, bell bottomed pants, radish pants and other styles can be purchased according to their hobbies. As long as they wear comfortable, easy to move and highlight the beauty of body, they can be described as ideal jeans. If there are deficiencies in some parts of the body, when choosing jeans, we should pay attention to art and science, and pay special attention to the purchase of style and color. Those with thick legs should avoid wearing jeans with tight trouser legs, such as elastic jeans and jeans with too small trouser legs. They should choose straight barrel jeans or radish jeans with slightly larger trouser openings, so as to reduce others' attention to thick legs. The color of trousers should be slightly darker, avoid using light colored fabrics with expansion effect, and there should be no decorations at the leg opening.
Those with thin legs should choose straight jeans, which are not suitable for wearing tight elastic jeans and too thin jeans, so as to appear too thin and not fit. You can choose jeans with some patchwork, patterns and other accessories on the trouser legs. If you have short legs, you should choose jeans with horizontal lines on your hips and legs or large and small flat pockets, which is easy to make your legs wider and shorten the leg shape. You should choose straight jeans with more vertical lines. If you are a woman, you can also choose longer pants.
Leg elders: if you choose large and small trumpet jeans, you will have a different demeanor. People of this size look handsome in whatever style of jeans they wear.Those with large hips should choose dark radish jeans with a sense of shape. In this way, it is comfortable to wear and increases the beauty of your lines. But you should not buy jeans with large and small pockets, horizontal lines or embroidery on the hips.Those with small hips should choose jeans with decorative horizontal lines, embroidery or pockets from waist to hip circumference to increase their fullness. Do not choose too thin jeans. Those with thick waist should not choose jeans with decorations on the waist and hips. When wearing jeans, do not tie the shirt at the waist. If there is a coat, the thick waist is not so obvious.
Those with thin waist should not choose too thin pants when choosing jeans, otherwise they will lose their body beauty. Some decorations can be added to the waist, and the width of the waist will be beautiful. The choice of jeans is somewhat different between the young and the elderly. Generally speaking, young people can choose jeans with light color, new style and many decorations on their pants, which are lively and lively, in line with the new trend of the times; The middle-aged and elderly people should choose darker color, straight barrel or radish jeans, and less decorations, so as to appear lively, solemn, natural and generous.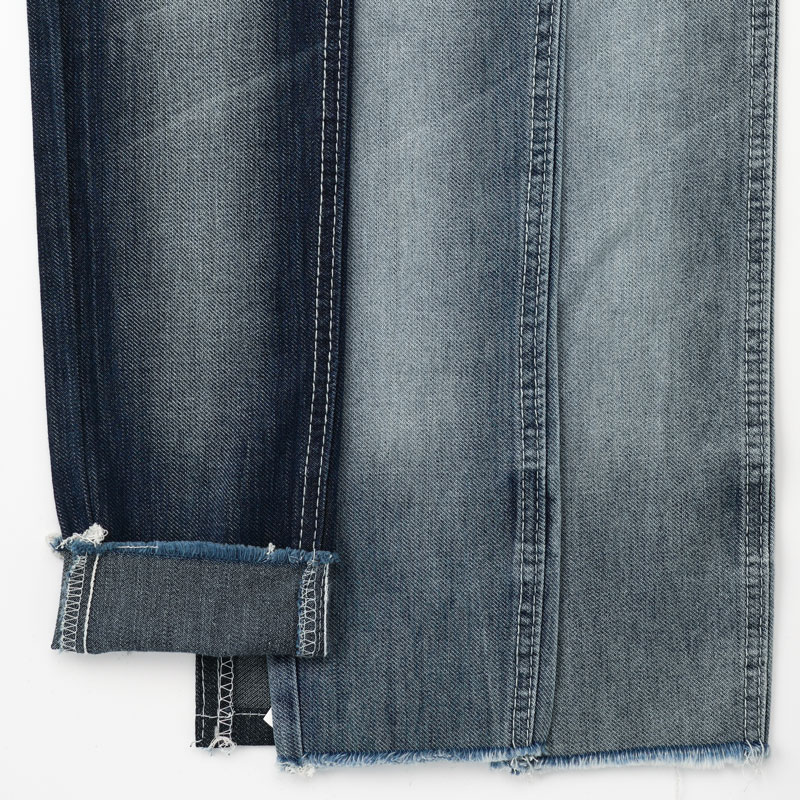 When choosing jeans, men should also pay attention that the vertical crotch and cross crotch should not be too tight or too small, because the fabric of jeans is thick, and too tight or too small jeans will affect men's health and development.What is the difference between elastic jeans and non elastic jeans? What are the advantages of each? It depends on all aspects.Elastic ones look better than non elastic ones, highlighting your figure. Of course, if you are confident in your figure, but if you don't feel very confident, I suggest you use non elastic ones, which will look tighter. It's not necessary to wear it.
Of course. In other aspects, for example, the matching of clothes is also different. It depends on what kind of coat you wear. In addition, elastic jeans are more sporty. They can do sports with you. Those without elasticity are a little worse in this regard. Of course, if you wear elastic clothes, you will feel more suitable for your retreat. However, in the end, I tell you, you still have to try it yourself. You think it's good to wear.The above is about elastic jeans. How to choose jeans is not a good problem, but whether you are suitable for them. For example, Xiaobian is not recommended for too fat people, because it has a shaping effect. Fat people try to wear loose and comfortable.