This paper introduces the fashion style of denim fabric from America in detail, and arranges the special information of denim fabric for your reference.Denim clothes are simple and versatile, and they are often worn throughout the year. They are more comfortable and casual to wear, but also beautiful and fashionable. Jeans are used as daily clothes by men and women of all ages. Due to market demand, many sellers are willing to choose denim clothes when purchasing. What do you know about denim? Let's popularize the relevant knowledge of denim fabric for you today.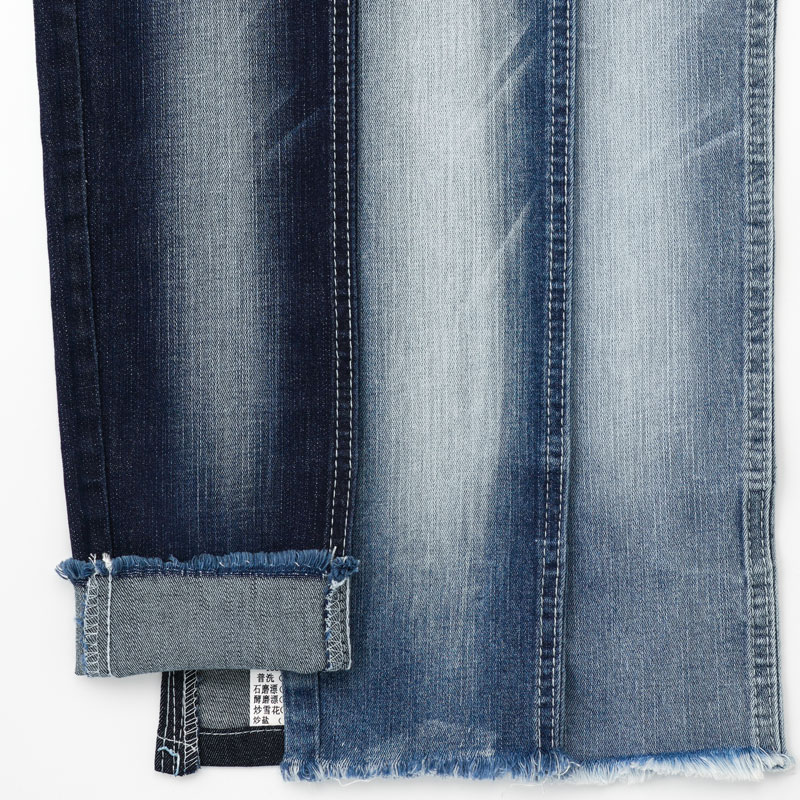 Denim fabric has a strong explanation of professional terms. It is understood that denim fabric is a thick fabric. The warp color is dark, generally indigo, and the weft color is light, most of which are gray or white. The function is beautiful and wear-resistant. Also known as indigo labor cloth. It began in the western United States and was named after herders who used it to make clothes and trousers. There are cumbersome processes in the production of denim fabrics, including 80tex (7 British thread count), 58tex (10 British thread count), 36tex (16 British thread count), etc. the weft count includes 96tex (6 British thread count), 58tex (10 British thread count), 48tex (12 British thread count), which adopts 3 / 1 organization, and also adopts variable twill, plain or crepe organization. After anti shrink finishing, the shrinkage rate of grey fabrics is smaller than that of ordinary fabrics, with compact texture, thick and bright color, The texture is clear. Denim fabrics are suitable for making many styles of clothes, such as common men's and women's jeans, denim tops, denim vests, denim skirts, etc. the colors and styles of denim fabrics are also very versatile.
Denim fabrics are also divided into several types. At present, the common denim fabrics on the market mainly include: elastic (including the most popular low elastic denim in Europe, elastic denim has a plump feel, soft and thick, comfortable to wear, and clothes are easy to match with other clothes, so it has been popular in the international garment market for a long time), non elastic, slubby, non slubby, hemp / cotton Mercerized, coated and other high-quality fabrics. Some people also divide into ordinary denim, combed denim, polyester cotton denim, elastic denim, slub denim, ring spinning denim, gold and silver silk color bar, hemp cotton denim and other series of denim.
Denim clothing mainly includes bromine indigo (commonly known as emerald blue in the market) denim and sulfur black denim, as well as some colored denim, mainly coffee, emerald green, gray, khaki and sulfur blue denim colored with sulfur dyes, as well as a small amount of bright red, peach red and imperial denim dyed with NAFTA dyes or reactive dyes, This dyeing process is more complex, but due to the large market demand, the process continues to be improved. The first solution is to reduce the number of color matching as much as possible in the design, and use two color matching as much as possible, no more than three color matching at most, or use other stable dye varieties to replace them, so as to adapt to the production characteristics of the dyeing pulp online table and obtain a more stable dyeing effect. The second is to completely solve the problem, or use the yarn high-capacity dyeing in the yarn dyeing factory, It is ideal to produce colored denim by slitting and warping.