Cowboy, as one of the enduring elements in the fashion circle, has many collocation methods. Today, I'd like to introduce an advanced and error free collocation method, that is, cowboy with cowboy. In fact, this is not a new way to wear. In the past, we often used cowboys with cowboys, but later this kind of wear was relatively rare. This year, the wearing method of cowboys with cowboys seems to be popular again. Many fashion lcon have started the route of cowboy cowboy this year. Let's learn with Xiaobian. European and American street photography Simple style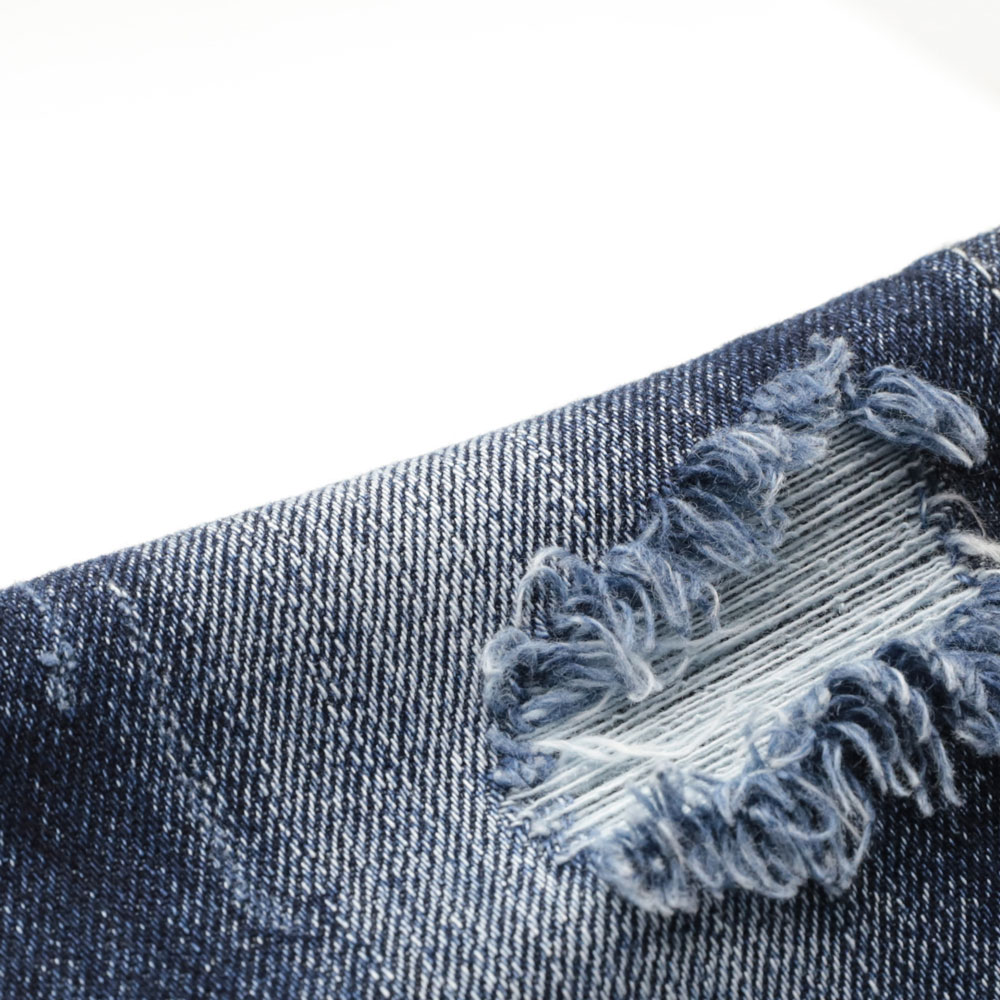 Let's first learn about the collocation of European and American talents. The simplest cowboy cowboy wear is a solid color cowboy jacket with solid color jeans. If the legs are not long enough, choose jeans and wide leg pants. Girls with perfect legs can choose tight jeans and simple black-and-white high heels, which is very high in overall vision.Compared with BF style denim denim, the loose denim jacket is matched with nine point denim wide leg pants. For example, the casual and uninhibited neutral shape is much more atmospheric with high heels, and there is a bit more fashionable sports style with sports shoes.The third kind of simple style jeans wear is jeans wide leg pants with jeans medium and long windbreaker. With the atmospheric jeans wide leg pants and elegant medium and long denim windbreaker, the whole person looks more fashionable and feminine.
Trendy styleTrendy denim is a rare type of denim pieces with novel styles. As shown in the picture, Da Ren's hollowed out different material splicing and nail beads can make the original good cowboy look more fashionable.Compared with hollowed out splicing, Xiaobian more recommends the trendy cowboy modeling of bead nailing. Simple bead nailing makes the neutral style cowboy look exquisite, personality is not cumbersome, and it is easier to control than various splicing.
In addition to the fashionable jeans stitched and nailed with beads, there are also stitched and personalized pasted jeans. Color matching and various pasted prints are added to the jeans' wide leg pants, which instantly makes the simple cowboy look very casual and have the feeling of street style.In addition to jeans stitching, denim jacket stitching is also very fashionable. Like cuff stickers and smart butterfly prints, denim jackets are simple but not vulgar. star demonstration
Compared with the trendy clothes of European and American talents, the jeans jeans clothes of domestic stars seem much better for daily commuting.Jinchen denim jacket with ripped jeans shows a sense of youth rebellion in simplicity. On the right, Zhang Tianai's jeans look more "advanced". Denim jackets and jeans are designed with zippers.Jingtian is a short denim jacket with straight jeans stitched in dark and light colors. The shape is simple but not simple. It looks handsome and sweet in the pink sweater. Song Jia on the right is wearing a denim shirt and tight jeans. The tight style highlights her perfect figure.