The sustainable development of the fashion industry should start from the source. Because of this, the choice of sustainable materials instead of traditional materials has become the key for fashion brands and enterprises to achieve "sustainability". To this end, textile enterprises and material companies are also riveting full efforts, with the help of "science and technology" power to develop more and more breakthrough people's imagination of environmental protection new materials.
1. Circulose
Manufactured by Swedish materials company Renewcell, Circulose is made from 100% recycled cotton and cellulose textiles after treatment. Although made from recycled materials, Circulose's performance is no different from that of native fibers. It also significantly reduces the water consumption and carbon footprint during production, making it an environmentally friendly fiber that can be recycled indefinitely.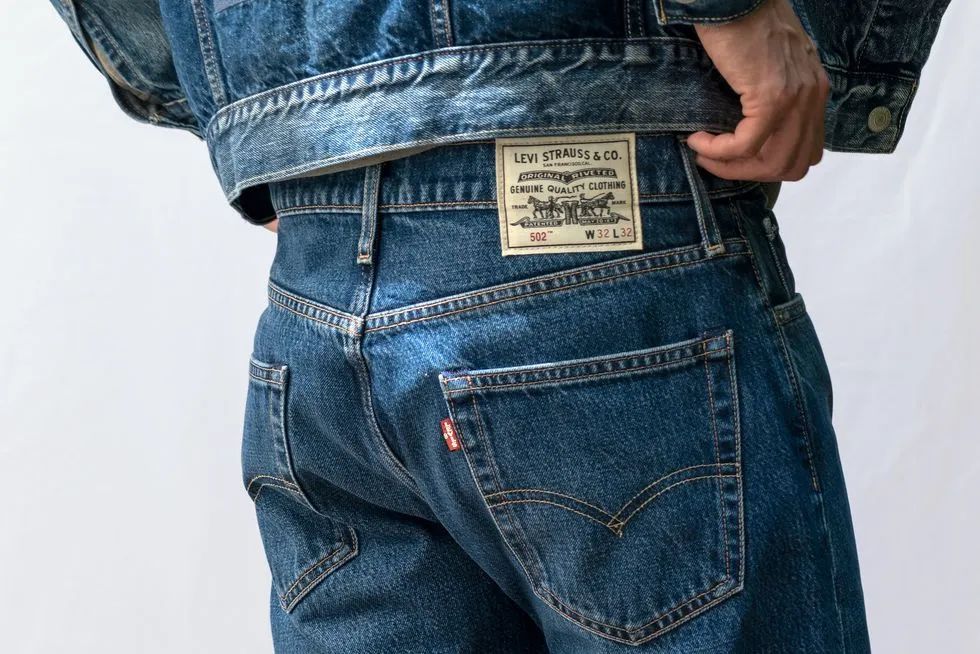 Levi's uses Circulose fibers to create a line of eco-friendly jeans
2. Dessert
Dessert, manufactured by Adriano Di Marti, a Mexican eco-friendly materials company, is an eco-friendly vegan leather with 40 percent organic cactus fiber. Vegan leather is popular because it has a texture similar to animal leather, and has elasticity and air permeability. It is widely used in garments, car interiors, shoes, bags, and other products.
Karl Lagerfeld was developed in collaboration with supermodel Amber Valletta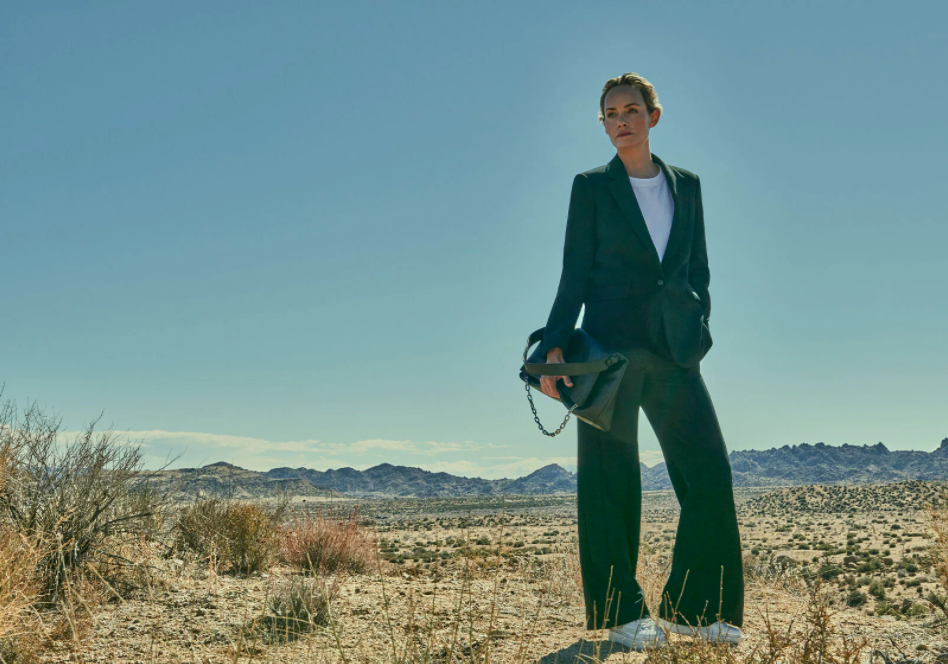 Spring/summer 2021 Eco-friendly accessories collection
3. Infinna
Indiana Fiber is developed and manufactured by Infinite Fiber Company, a Finnish environmentally-friendly Fiber Company, and is made from 100% recycled textile waste, yet feels as soft and comfortable as cotton. The fibers don't contain any microplastics, can be recycled over and over again, are biodegradable, and use less water to produce than traditional fabrics. Wrangler, a classic American denim brand, has partnered with Infinite Fiber Company to produce eco-friendly denim using Infinna Fiber.
In 2024, Infinite Fiber Company's flagship plant in Finland will be completed. The facility has an annual capacity of about 30,000 tons and can produce 100 million T-shirts made of 100 percent Infinna fiber.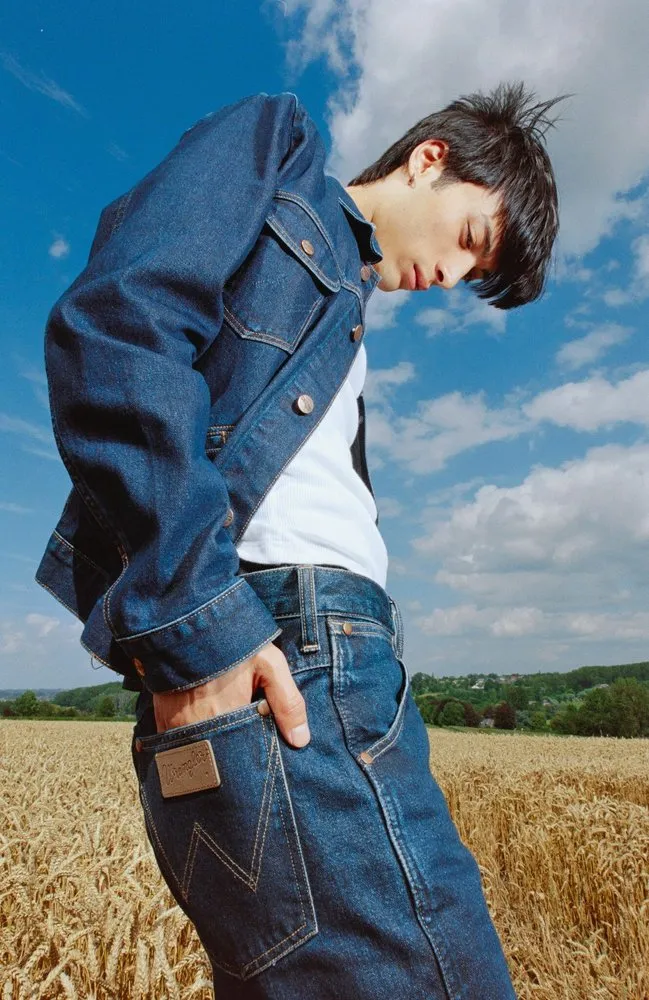 Wrangler uses Infinna fiber to create an eco-friendly denim collection
4. Focus
Kapok fiber is also used in denim. Kapok is a large deciduous tree that can grow in harsh conditions and is widely distributed in the tropics. Focus, a Dutch fiber company, uses kapok tree fiber to make 100 percent biodegradable, recyclable, environmentally friendly yarn. This new yarn has the characteristics of lightweight, soft, and low sensitization, no chemical agents are used in the production process, natural and environmentally friendly.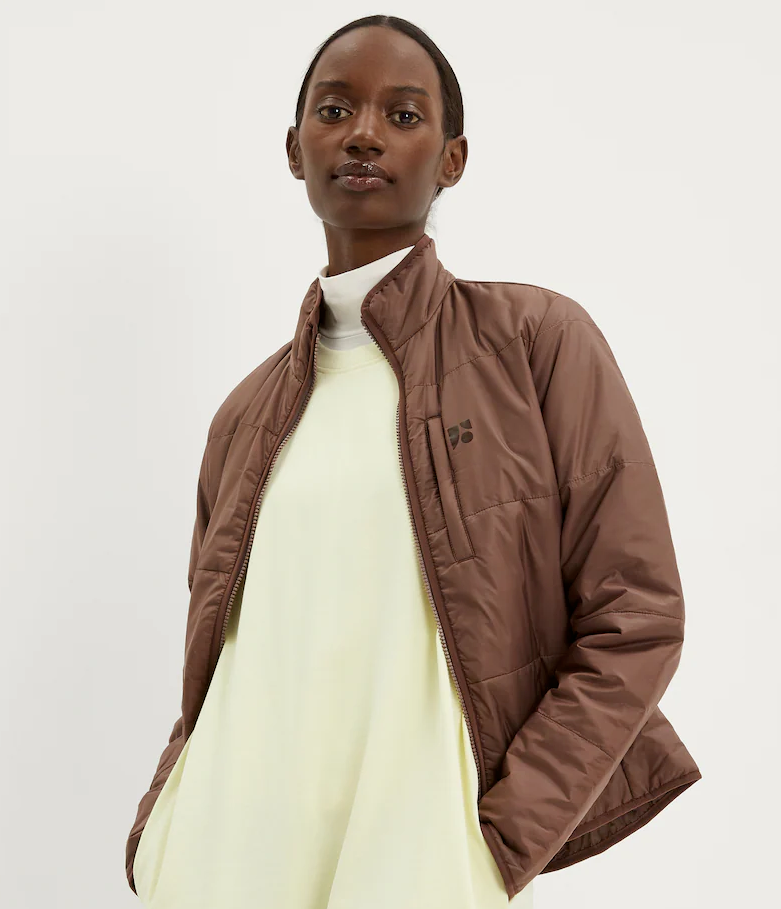 Frank and Oak, a Canadian sustainable brand
Focus coat
5. BioFiber
BioFiber is produced by Agraloop, a processing platform owned by Sustainable materials company Circular Systems, and is made from crop by-products such as flax, banana, and pineapple. BioFiber is an alternative to high-quality knitting yarns and blends with other natural staple fibers to produce a range of high-quality yarns for different purposes.
6. Frut
Pangaea also launched Fruit, a new sustainable fabric, in August. Frut is made by mixing eco-friendly bamboo pulp Lessel fiber with pineapple and banana leaf fiber.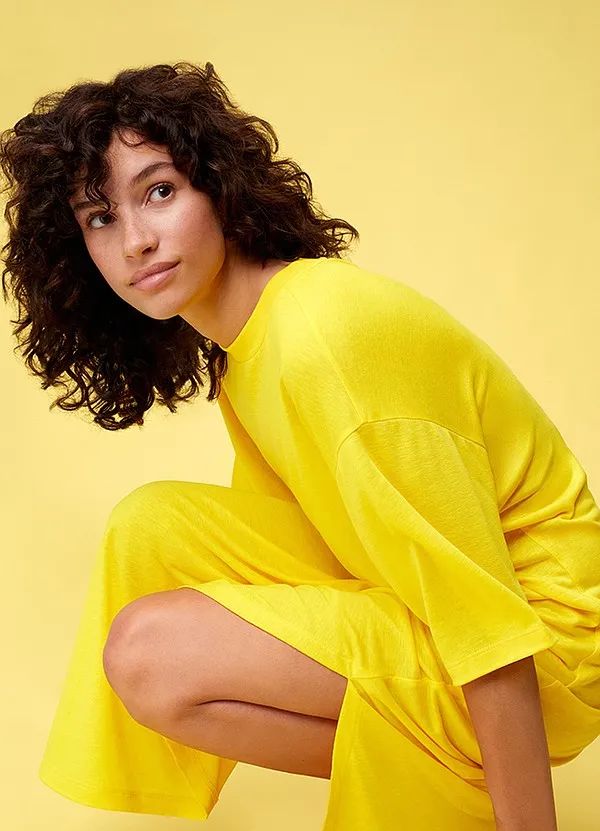 Pangaia uses Frut materials for its clothing
7. HeiQ
HeiQ is a textile innovation company from Switzerland. They have developed Eco Dry fluorine-free durable waterproof technology, Clean Tech environmental dyeing technology and Viroblock NPJ03 antiviral textile technology. Experimental results show that the introduction of Clean Tech technology without the use of new equipment can reduce carbon emissions in polyester fabric dyeing process by more than 35%, save water and energy by more than 30%, and optimize textile quality at the same time.
HeiQ was spun out of ETH in 2005 and has since developed some of the most efficient, durable and high-performance textile technologies on the market today.