1. (GARMENT WASH)
General wash namely common catharsis, just change the catharsis that we are familiar with the feral day to mechanization just, its water temperature is in 60°-90°C or so, add certain scour, after the left and right sides of pass 15 minutes common catharsis, pass clear water to add softener can make the fabric softer, comfortable, more natural and cleaner on the vision.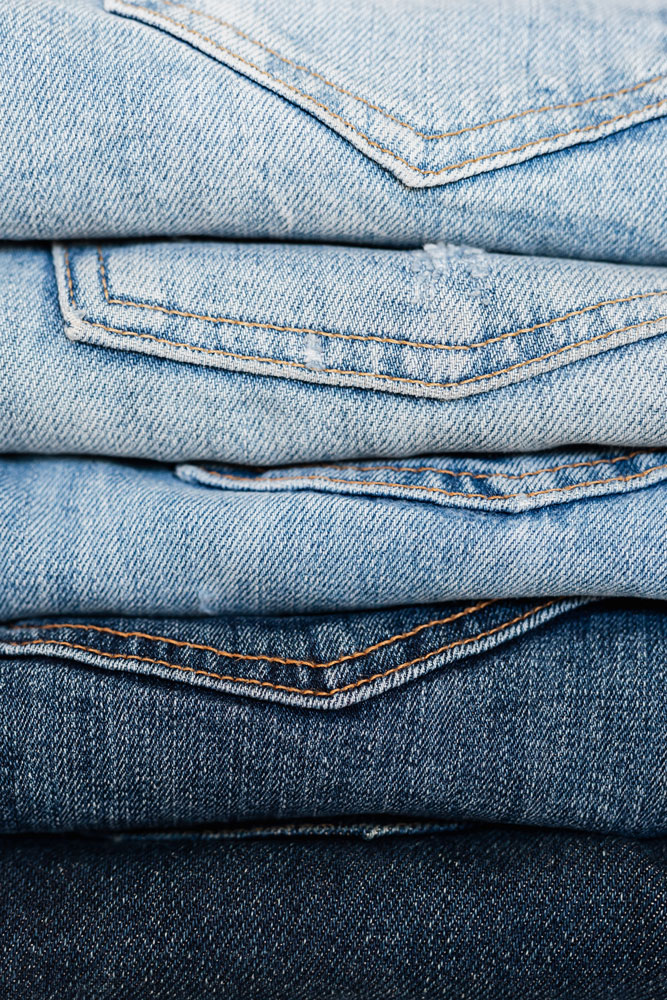 2. (STONEWASH)
Stone washing is to add a certain size of pumice stone into the washing water so that the pumice stone and clothes are polished. The water level in the grinding cylinder is carried out at a low water level that the clothes are fully soaked so that the pumice stone can contact the clothes well.
3. (ENZYME WASH)
The enzyme is a cellulase that degrades the fabric structure at a certain PH and temperature, allowing the fabric to fade more gently, to shed hair (resulting in a "peach skin" effect), and to achieve a long-lasting softness. You can use or replace STONE with STONE, or if used with STONE, it is usually called the ENZYME STONEWASH.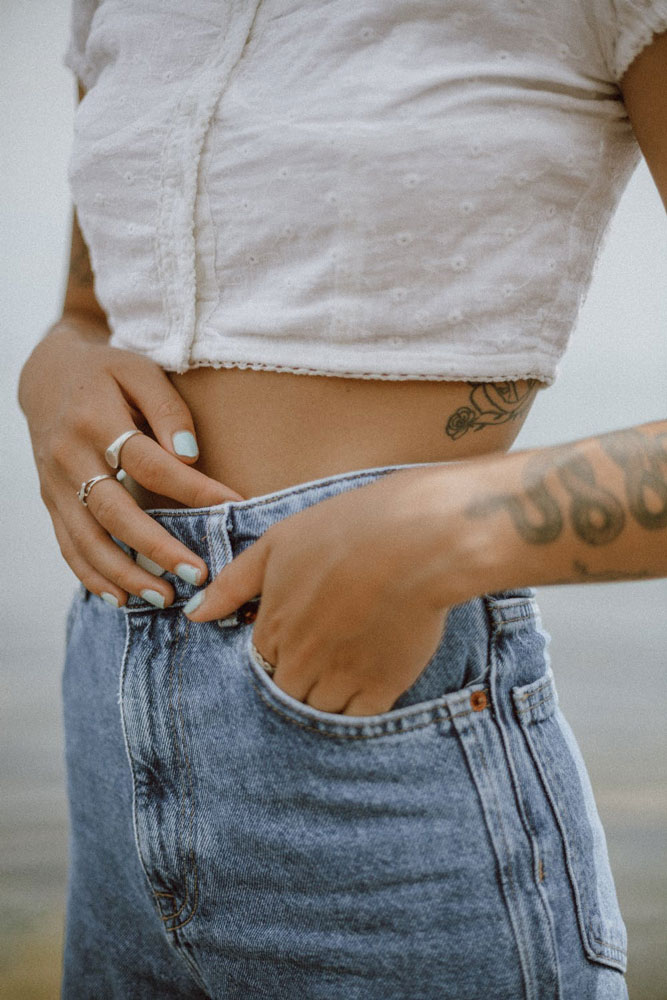 4, (SAND WASH)
Sand washing with some alkaline, oxidation additives, so that clothes after washing a certain fading effect and a sense of old, if matched with stone grinding, washing cloth surface will produce a layer of soft frost white nap, and then add some softener, can make the washed fabric soft, soft, so as to improve the comfort of wearing.
The picture
5,(CHEMICAL WASH)
Chemical washing is mainly through the use of strong alkali auxiliaries (NaOH, NaSiO3, etc.) to achieve the purpose of fading, washed clothes have a more obvious sense of old, and then add softener, clothes will have a soft, plump effect. If STONE is added to the CHEMICAL WASH, it is called fossil WASH, which can enhance the fading and wear effect, so as to make clothes have a strong sense of old. Fossil WASH integrates CHEMICAL washing and STONE washing effect and can achieve a kind of aging and fuzziness effect after washing
6, (BLEACH WASH)
To give clothes a white or bright appearance and a soft touch, they need to be washed after ordinary water, heated to 60°C, and loaded with a bleaching agent to be the same color between the boards in 7-10 minutes, depending on the bleach depth. After bleaching, STONE grinding is called BLEACH STONEWASH.
7, (DESTROY WASH)
After being polished by pumice stone and processed by auxiliaries, certain parts (bone position, collar corner, etc.) will be damaged to a certain extent, and the clothes will have an obvious worn effect after washing.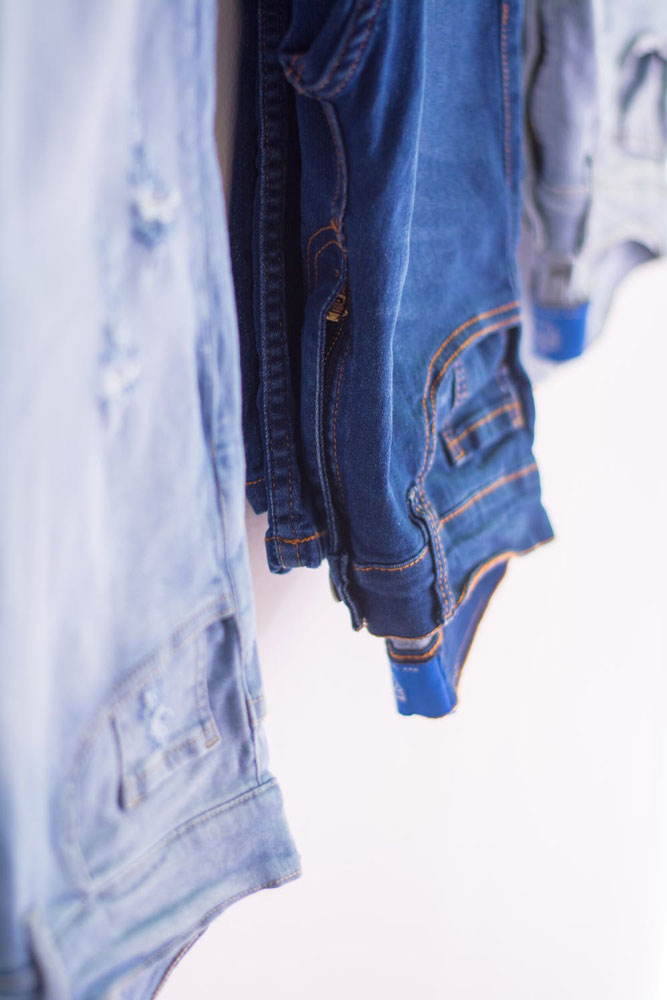 8, (SNOW WASH)
The dry pumice is soaked with potassium permanganate solution and then polished directly with clothes in the special rotating cylinder. After polished with pumice on clothes, the potassium permanganate oxidizes the friction points, making the cloth surface irregularly fade and forming white spots similar to snowflakes.
9, (MOUSTACHE EFFECT)
WHISKER, but WHISKER is a little more technical. A cat whisker is a HAND BRUSH that is simply ground into the shape of a cat whisker.
10,(SPRAY STONE WASH/SANDBLAST)
It is used with special equipment (figuratively, a large electric toothbrush, but in a roller shape) to grind the cloth, usually accompanied by an inflatable model.
11(MONKEY WASH)
And sandblasting essence is the difference between the former for chemical action, the latter for physical action. Spray monkey is to spray potassium permanganate solution to clothing according to design requirements with a spray gun, chemical reaction to make cloth fade. The degree of fading is controlled by the concentration of potassium permanganate and the amount of injection.
12, (dye wash/dye wash)
Also known as "one side coating/paint dyeing", this washing method is specially designed for coating dyed garments to strengthen the original bright color and add softness to the feel.