Ordinary cotton denim will have 2% - 3% horizontal shrinkage, while the shrinkage of elastic denim can reach more than 10%, and the shrinkage of high elastic denim can reach 15-18%. What is the reason for the shrinkage of elastic denim washing water?1、 Elements of natural shorteningNatural shortening refers to the shortening of fabrics from delivery to application. During the weaving and processing of denim fabric, the fiber is subjected to a certain degree of mechanical external force, which makes the fiber, yarn and fabric elongate, resulting in potential strain. In addition, the variety, weaving process, storage conditions and time of fabric fiber will have a certain accumulation deformation, which will affect the degree of natural shortening of the fabric. The natural shortening of some denim fabrics may also be negative, which brings certain difficulty to the control of denim pattern size.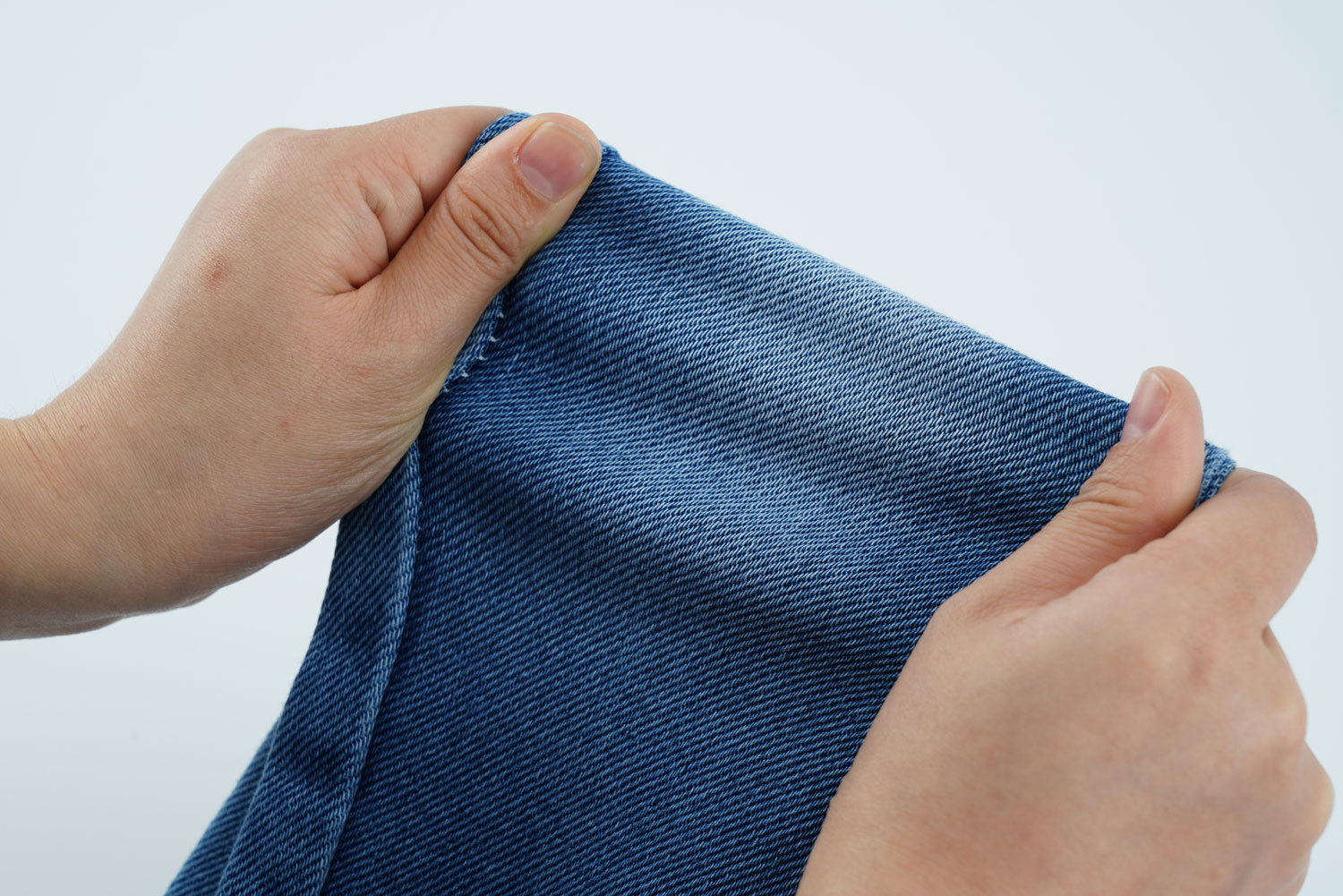 2、 Heat shrinkable elementThe short heat shrinkage of denim fabric mainly refers to the shortening of denim fabric in the process of ironing and ironing. Due to the thermoplastic of denim fabric fiber and the elements of fabric pulling function, the shortening will occur when the temperature is too high in the process of ironing and ironing, which will affect the tailor's size.3、 Elements of shortening in case of water
The main reason for the shortening of water absorption of denim fabric is that the fiber of denim fabric will swell in different directions after water absorption, the curvature of warp and weft yarn will increase, the fabric will become thicker and the size will be shortened. This shortening is also called shrinkage. Generally speaking, the better the moisture absorption of the fiber used in the fabric, the greater the shrinkage of the fabric itself, and vice versa. Ordinary denim will have a horizontal shrinkage of 2% - 3%, while the shrinkage of elastic denim can reach more than 10%.Clothes made of denim have always been liked by people because of their rudeness, boldness and freedom. In order to achieve denim fabric desizing, shrink proof, softening, hair removal and tailor's special hand feeling and visual effect, tailor washing water has become one of the characteristics of denim clothing.