What are the advantages and disadvantages of elastic denimIn the category of denim clothing, elastic denim is a very popular denim fabric in design. Since its birth, elastic denim fabric has been selling well for many years and occupies the main position in the fabric market. From its historical development, from the traditional cotton elastic denim, cotton polyester elastic denim to today's Tencel cotton elastic, cotton viscose elastic and modal elastic denim, it fully shows the improvement of consumers' aesthetic level and promotes the rapid progress of technology in the textile fabric industry.Elastic denim fabric and non elastic denim fabric made of all cotton and cotton polyester reduce the hard binding feeling of denim clothing, and strengthen the flexibility, softness and leisure, dynamic and unrestrained. Moreover, as women's denim fabric, it has a slimming effect on women's body. Jeans give them more opportunities to show women's body beauty in the workplace and daily life.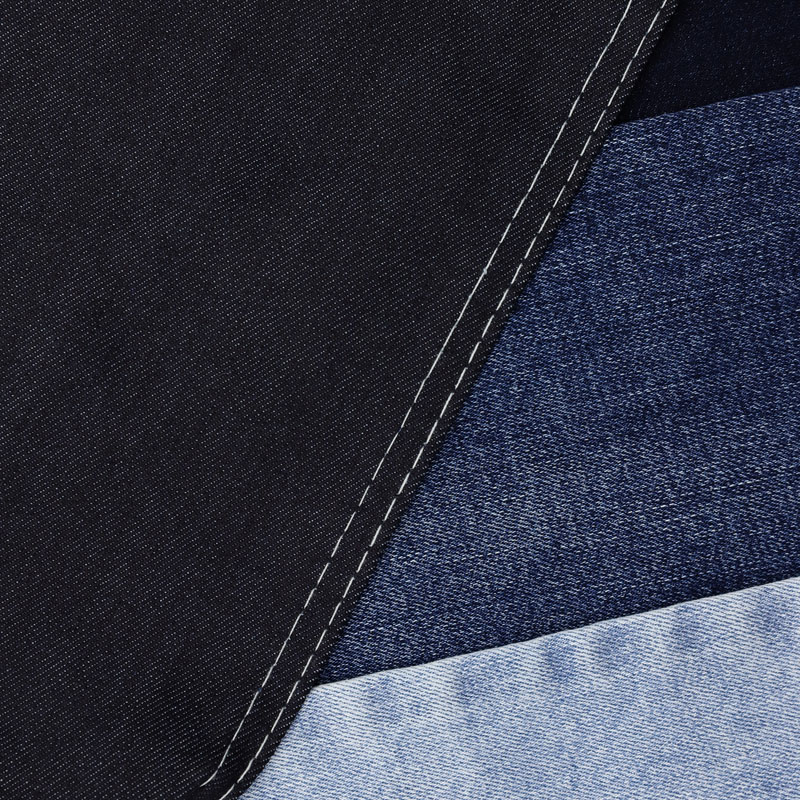 Elastic denim fabric is widely used in women's denim clothing categories, ranging from bra to jeans windbreaker coat, which can be seen everywhere in daily life.The quality of elastic denim fabric can be judged from two aspects:First, the performance of raw materials is comfortable, healthy and environmentally friendly
Second, the fashion trend of cloth texture styleThe quality of raw materials is the key factor to determine the quality of fabrics, and elastic denim fabrics are no exception. In the production of biaoqi, the use of raw materials includes high-quality yarns such as refined cotton, t400d, modal, lessel, Coolmax and ice oxygen bar, and elastic denim fabrics, which determines that the fabrics are a powerful promoter of fashionable casual fashion fabrics in the market from the source. For biaoqi textile, market acceptance is our driving force.These natural environmental protection materials have excellent performance, stretch, elastic recovery, comfort and rich texture, which greatly meet the aesthetic needs of consumers. This also requires that the user thinking and concept of biaoqi textile in fabric design need to be constantly innovated, in line with the market trend.
Elastic denim fabric will be popular in the fashion and leisure fabric market. It is the driving force for biaoqi to combine new materials with texture and develop innovative fabrics that are environmentally friendly and comfortable.