Times, and certainly styles, have changed for women in the workforce. We can ditch the pantyhose, go sleeveless, and leave our heels at home. Depending on one's office culture, owning a suit might not even be necessary, let alone wearing one every day. Magazines and fashionistas have been talking about the rise of "office casual." Cue a mention of Mark Zuckerberg - and a veritable army of startup techies - in uniforms of t-shirts and jeans. But what about you-can you wear denim to the office? Lauren Friedman is the author of the brand new book 50 Ways to Wear Denim. The My Closet in Sketches blogger says you can wear denim anywhere. It all depends on how you style it.
Q: What made you decide to share your denim-styling tips with the world? A: After my first book 50 Ways to Wear a Scarf came out, I knew that I wanted to do another 50 Ways. The following blog post that I did after "How to Wear a Scarf" on my blog was "How to Wear Jeans." When I thought about what else I could do, denim was really the only choice. It just was obvious. It was a lot more challenging than 50 Ways to Wear a Scarf, because that was a step-by-step book. But if you are asking yourself how to wear white jeans, it can not be like "step 1: put on your jeans!" My hope is that the book will make you also fall in love with your clothes more. Denim can be a good vehicle to help you wear the things that you can not normally wear, like a sparkly shirt from New Year's Eve. If you wear that with a pair of jeans, it does not feel like a New Year's Eve outfit. It just feels like a fun Friday night. So denim is a vehicle for you to take advantage of the things that you already wear. That's really what I want people to do, to look at their closet in a new way and think "Oh, I never thought about wearing it that way!" Q: I am most intrigued by chapter 41: How to wear denim to work. With all the chatter about the rise of office casual, are jeans in the workplace a thing now? A: I definitely think that jeans in the workplace are a thing. There are maybe a few exceptions. If you are a lawyer who goes to court or if you are meeting the president that day, maybe those are the two exceptions. Besides those, it's hard to think of many places where you can not pull off denim. I think our definition of "work" is kind of changing anyway. A lot of people do not work in a traditional office setting, so denim can be a lot more ubiquitous that way. The key to wearing denim at the workplace is balance. If you are going to be wearing denim, it means you have to be wearing very nice shoes. That does not mean heels necessarily, but they have to have polish. Your bag can not be a reusable grocery store tote. You have to have a work bag that maybe is in a cool color or something, but that shows some dimension. Then, if you are going to be wearing jeans to work, add a tailored blazer, a really nice blouse, something that shows that you still gave the outfit some thought and that you respect the culture that you are in. You still have a sense of style, but you are not being disrespectful. I think that's the key to wearing denim at work.
Q: What denim-styling advice would you give to a woman who is working on the Hill or at a law firm, versus her friend who works in media or for a nonprofit? A: I think that, for someone who works in media or a nonprofit, that's when you can take a few risks with denim. In general, everyone should not wear ripped up jeans to the office. That's a no-no across the board, no matter who you work for or what you do. It's not disrespectful, but it does not show necessarily that you care. I think anything that you can see skin through is a work no-no. I hate to make rules, and rules are always meant to be broken. But I am going to say that as a general rule, no ripped jeans at work. If you are a lawyer or you are working on Capitol Hill, I think that's when you really need to take to heart the sharp separates and the elevated extras. For example, you can mix denim with a suit that you already have. You can wear a chambray shirt with a pin-striped suit, or you can take a pair of skinny jeans, straight-leg jeans, or flare-if they are in a nice, dark wash-and then put that blazer on. Put on a nice blouse that you have. You do not have to wear heels, but you really want to make a point to look super sharp, versus someone who is working in the nonprofit world. That's where you can do a denim-on-denim look. You can wear chambray with a pair of jeans or a chambray shirt with a denim skirt. Then you can sort of toe the line a little bit more, but in those serious conventions, denim should just be one element among many other professional elements. Q: What about that one day of the week that typically is reserved for wearing jeans: Casual Friday. Is it extra casual now that jeans are okay on other days of the week, and how casual is too casual when it comes to denim in the office? A: Probably the ripped jeans is where this really applies. Cut-off jeans or jean shorts are definitely a no-no. If you are thinking about dressing for the job that you want, not the job that you have, your boss probably is not going to be wearing jean shorts or ripped up, distressed jeans no matter what day it is. But for a casual Friday, I actually think a really great option is a jean skirt, because you can wear a jean skirt even with a simple elevated t-shirt. You know, not a ripped up t-shirt, but a nice t-shirt. You can tuck in the t-shirt and then throw a fun cardigan over it or a fun blazer and wear a pair of flats. It's the kind of thing that you can wear to the office and then take off the jacket and go to drinks immediately after work. I actually bought a jean skirt myself while I was writing this book and it was like, why did not I have this before? I wear it all the time. Q: You mentioned dark wash jeans, but does that mean you can not wear light-wash to work? What about capris or cuffed jeans-is that too casual?
A: I think sometimes folding the bottoms makes denim look more casual, by definition. It's the same thing when you roll up the sleeves of a shirt-and I actually like that as a trick-but rolling up the sleeves immediately makes something look more casual. So when you are wearing let's say a pair of cropped jeans and a pair of flats, if you do one turn of it for a work day, I think that's okay. But when you are doing a few rolls that almost add that bunching effect at the bottom, that can look a little too casual. I never say never, so light-wash jeans I think in the right context can work, and maybe a pair of white jeans with a cream blazer would be a really modern cool look. So there are possibilities with other washes besides dark washes. But for a fail-safe bet, you want to go for a dark wash, especially if you are not sure. Q: What about happy hours or networking events? If I wore a suit to work but only have an hour to dash home and change after, how do I style denim in a networking setting? A: I think this is a great question, because it speaks to how denim is democratic in that it makes you approachable. It's actually a really good tactic to think about wearing denim in those situations, because it says that you do not take yourself so seriously. If you still follow those rules of thinking about things that are not necessarily "weekend wear" but have some tailored aspect, then pair with something personal, fun, but also just a little serious so that it says you still mean business. I think denim is a secret weapon in those kinds of situations. People would remember you as someone who was a little different from the rest of the pack. With denim, you can make an effort to wear something that maybe toes the line, and is unique and cool, but still says "I take this seriously." You could take off your suit, keep on your shirt, put on a denim skirt, and put on a leather jacket and go. You could wear your skinny jeans and a blazer, or put on a denim dress. I think a denim dress worn with leather and really cool accessories on the side is a very, very everyday look but that can be elevated so it looks professional. Q: Is there any additional advice you would like to share? A: When you wear denim a lot, the knees can get saggy or you find that the fit starts to stretch out. When you are buying denim, and you are in between two sizes and the denim has stretch in it, you should think about getting the smaller size, because it's going to stretch out and the bigger size is going to be too big after a couple of wears. Having a fit that's really nice and sleek is going to be a very tailored, flattering look for work, so that is going to help that elevated look for a pair of denim. Additionally, when you are taking care of your denim, do not put it in the dryer, because that will wear out the fibers. If you want your denim to last longer, turn it inside out, wash it on cold and then hang it to dry. Especially if you do not want your jeans to fade, cold wash inside out and hang to dry. That will make them last for a lot longer.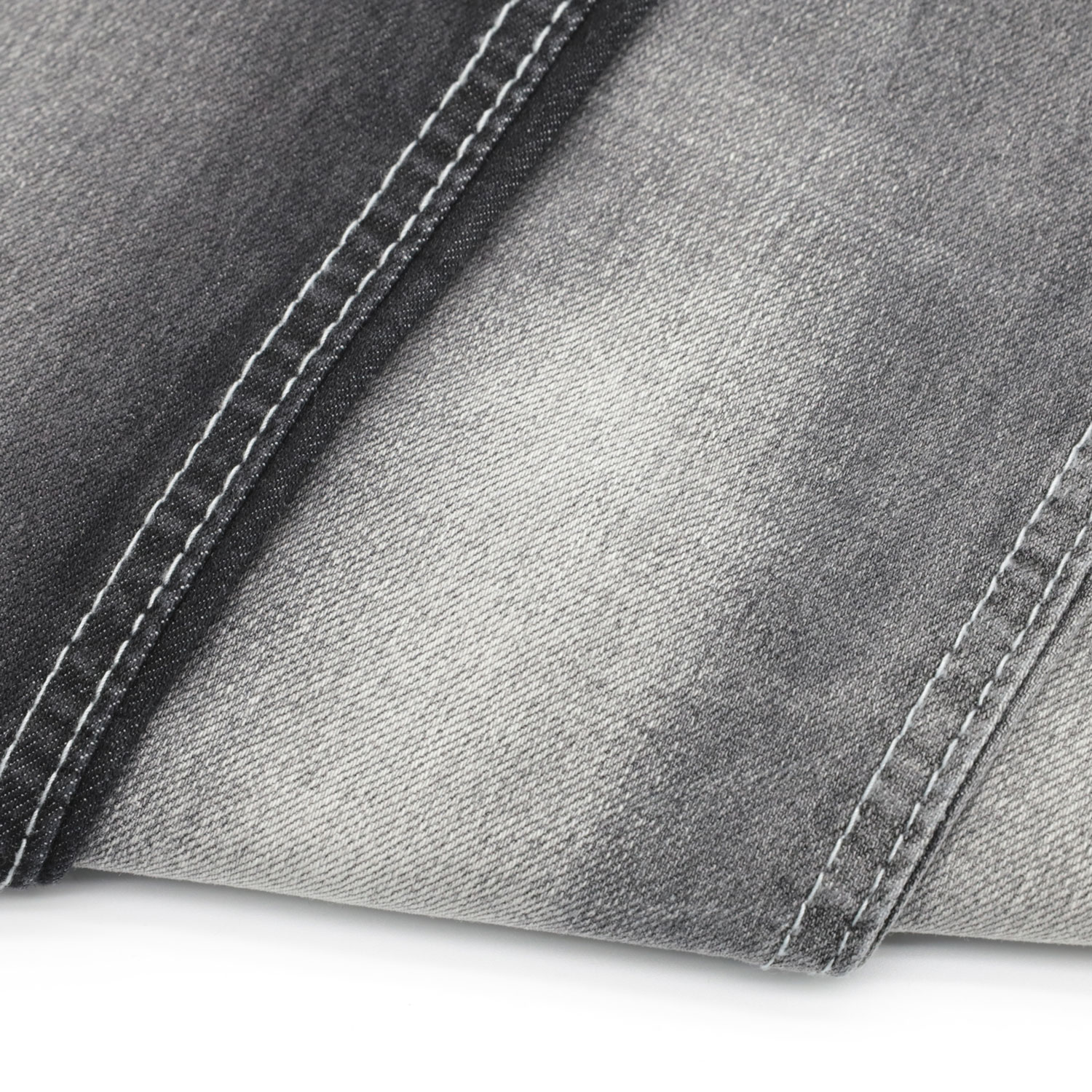 where do they sell double zero jeans short?
I have found them at American Eagle, but your best bet is to google for them. Good Luck