BDD, a lifetime of pain and regret.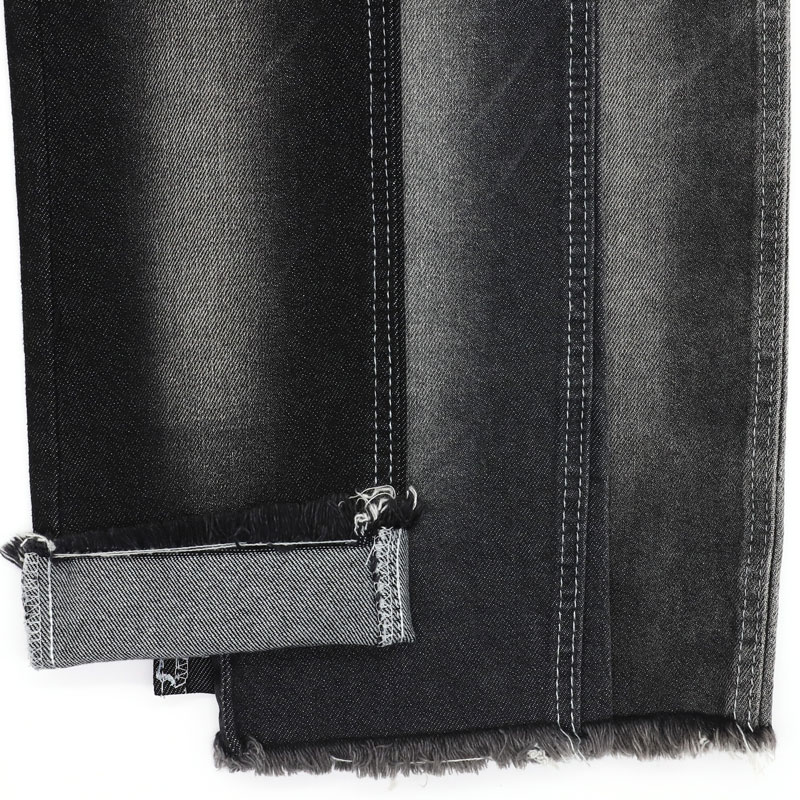 My story:So I've never done something like this before, although I have written a few poems and quotes and things like that, for fun or as a pass time. I came across this site, upon googling bdd (body dysmorphic disorder) and tattoos, which I have way too many of. As you can guess, I am one of the 2.4% of the population who sadly have to go through this disorder and all hell that comes with it, for quite possibly the rest of our lives. I also have many tattoos, which I mentioned earlier and let's just say that it's been a very long and painful journey and I am still on that same path. Let's try to start from the beginning.
As a child, I was always very shy and a bit of a loner/ outsider in a way. I came from a foreign country at a very young age, not knowing a word of English and having my older cousins poke and mock me for not knowing their language and having an accent. Of course that all quickly changed as I started school and being that I was only five years old, like a sponge, I retained all the lessons and quickly caught up on the English language and speak fluently both English and Spanish. I was doing good in school and even made some really great friends along the way. I was disciplined and organized, always went to school, never liked to be late, did my homework before ever being told to and so on.
You can say, I was a really good kid, a star child that my parents felt very proud of. All through my elementary school years, I was excellent. Then was the time to start the frightening middle school era. Such an interesting and important time in a young child's life. It can easily make you or break you just like high school, except in my opinion, the kids are even meaner.
My school uniform was blue and white and so they allowed blue jeans or denim as an appropriate uniform bottom, with a white, blue or even light gray, uniform top. I was always a slender, very thin and awkward girl. I never developed quite like many of my peers and that influenced me a lot on developing insecurities from very young. I always looked at other girls and noticed their breasts become larger, hips curving into their jeans, boys actually noticing them. Looking down on me, I thought I would never be like them and no one will ever like me, so although my school allowed denim jeans as part of the uniform, I went on for the entire three years middle school with loose fitted blue uniform pants.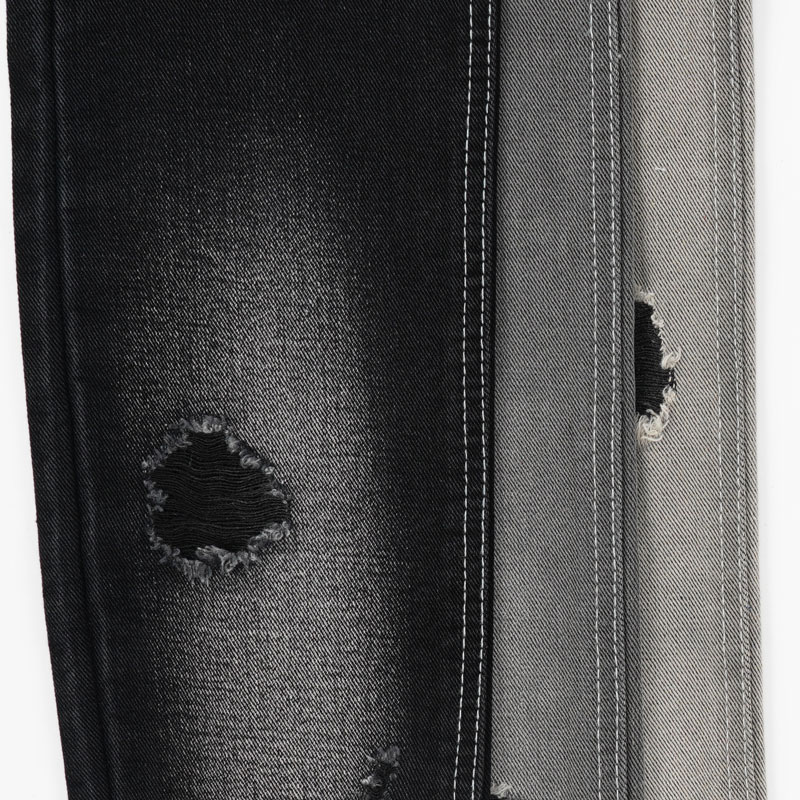 That's how deep my insecurity went. I felt I was too thin and had absolutely no body or figure, so in my head I could never wear jeans but those hideous uniform pants. My peers and friends would even ask "why do not you ever wear jeans?" Or "why do you wear those ugly pants?" That's when my self hatred finally emerged. That shy but adorable and quirky little girl was long gone and to this day I still do not know where she went. Middle school was an downhill battle with myself, not to mention my parents divorce and going through so many changes in my life, body and persona.
I would always remember how badly I wanted to be a beautiful and graceful ballerina with sparkly dresses and pink pointed ballet slippers. I remembered how much I begged my parents to put me in ballet classes, I would even lie to my peers and say that I was in ballet class and they would ask me to do a move that I had no idea how to imitate. I guess they could just tell that I was lying to impress them, maybe they even thought I was crazy. I would put Annie Lennox 'why' from my parents cd collection and I would put on my cousins old ballet costume, sit down my parents on the couch and begin to dance. Of course I had no idea what I was doing, hence I never went to ballet classes like most little girls, but I danced.
I danced so passionately and with all of my heart and soul to that beautiful song. My parents were so impressed they videotaped me and even told some of their close friends to come over and watch me do my 'why' ballet show. I must've been seven or eight. Still, my parents never fulfilled my dream. I do not blame them though, they were so young and also were not in the best economic position I suppose.
Let's jump on forward to probably the worst and best years of my life; senior high. It's what all children talk about and can not wait to begin since they start elementary school. There I was, again, introverted and immensely shy as I would always been. I was so nervous, better yet terrified. If middle school was tough and I felt inferior and gross, imagine starting as a freshman on the first day of school.
I already started off on a bad foot with my homeroom teacher who I will go more into detail later. I was late, of course because I did not receive my homeroom class number so I had to wait in a long line to receive it. He made a very rude remark, my teacher and I immediately turned red and felt my cheeks on fire. To make the long story short, that was the beginning of a very harsh teacher- student relationship. Everything I did, he hated and criticized, if the whole class was speaking, he would only notice me and demand me to move my seat.
The guy hated me I guess to the point where on the last month of school, he pulled my book bag as I walking away and I immediately went to my assistant principal. I blame a lot of my rebellion on that man. It's crazy how much influence a teacher can have on a student who is transitioning from child to adolescent and has no idea who she is. It can truly really make you or break you. Back again to the first few months of school, I was very much my usual quiet and 'good student' self. I did my homework, never was late to class on purpose and never ever cut class.
That Sabrina was about to change, she would still be so lost and insecure about her self, that she would do anything to fit in or be cool, something she never was. The thrill of being bad was so good! I first started cutting just one class during lunch time, then it was two, three and so on. I was cutting school in general, smoking cigarettes and weed in the bathroom and roaming the halls with my 'friends'. I felt so good for the first time in my life, I actually liked myself and saw myself not as a ghost anymore. I was actually somebody. Naturally, at home I was a riot, too. I felt powerful being bad and not giving a shit about anyone but just my ego.
I ran away, fought with my parents constantly and eventually dropped out of school. I later got a little straightened out but not quite. My first extreme experience with bdd was just starting. Ever since I could remember, although being a good girl when I was younger, I was always fascinated with tattoos and also getting my boobs done. So at 16 I get my first tat, although I was getting piercings of all kind at 15. It was a stupid small butterfly, how very original. Then at eighteen I had breast augmentation.
Aside from all that, I did get my ged and started working as a front desk coordinator at a salon and I actually really loved it and went on to do it for almost five years. I was going to community college and my parents were so happy for me and thought that their biggest headache, was finally coming to her senses. But life makes sure to put more obstacles along the way. I always dated both men and women and knew from a very young age my attraction to the same sex. So I started going out, but not to the beach to drink in the sand at night because we were too young to go clubbing or do anything else, now I was 21 and ready to take on the world.
My best friend at the time, had an older sister who had came out as a gay woman, so I decided to hang out with them more often with the potential of maybe meeting girls. And I did. Lots of them. I also started getting more tattoos, not small bity ones like I had gotten before, these were big and in your face. I got my first half sleeve done and it was beautiful, I was in love and again felt so badass. I knew for sure I could get girls with my sick tat on my arm. And I did. I met the girl who I was in a toxic on and off again relationship for nearly six years.
We were in love and it was intense from the very beginning. She also had tattoos, much more than me actually and I was so into it and felt like I needed to get a lot more too especially if my gf had them. It was perfect. Then I heard about laser tattoo removal and the butterfly tattoo that I had gotten, for a bigger uglier one to cover it, was my solution. I never really liked the tattoo cover up but it was not a big deal. That's when my hysterical obsession that has lead me through so much pain and loathing, was about to begin. For some reason, now all my tattoos were suddenly hideous and I did not like them so I thought 'let's get em lasered and then I will get something better on top once it's faded, genious!' I went from one to six in as little as three months.
I went for a full year, paying thousands of dollars and shedding millions of tears of excruciating pain and the shame of having a faded tattoo for months until I could get something over it. For years, I would wear nothing but jackets, sweaters and anything with sleeves to cover my embarrassment. I would also sped hours in the mirror analyzing and picking at all the imperfections of all my tattoos. Everyone who ever cared for me told me numerous times to just leave them alone, that if they bother me so much, I should not laser them to then add new ones, that I would never be satisfied. But it was too late, my minds obsession and the reality of my dysmorphia had reached a peak so high, that all I could think, breathe and speak was tattoos and how to remove them to later get something else over it. 'Once I finish doing all this and finally getting my cover ups, I will for sure be okay and look so good', my dysmorphic mind would tell myself.
Now to inform you and fast forward to my life right this moment, I currently am covered arm to arm in full sleeves with blackout ink over because my 'coverups' were not what I thought they would be at all. Each and every time, I would get something bigger and more hideous than before. Again, my depression and dysmorphia only worsened. So bad that now my breasts were not making me happy, either so I decided to take out my implants because now I liked a more natural look like the models. So I went to a surgeon who I had done no research on but was very cost effective, to do the surgery.
I was left badly scarred, not just physically but mentally and emotionally. They were so bad that of course it was all I could obsess over along with the tattoos. So what do I do? What I always do, go for the extreme in a way to shut down my evil and vindictive mind. I went in for a third surgery to put the implants back and fix the scarring and my areola, only to be left with another horrible surgery procedure. Now, sadly, I am in the process again to have them removed yet again, because the implants just did not match and my scarring worsened.
It's so very hard to write this and admit it to myself and the internet. The more thought I give it, the more I do not understand myself. 'How could I? Why did not I listen? When and where did I loose myself? I am a hopeless waste.' The regret and the remorse that I feel for my compulsive behavior is horrifying. I've made my own self a monster in the mirror all to change myself, which I never needed in the first place, because I was beautiful just the way that I was. I finally discovered a name to my illness and the more I read about it and hear others story, the more I understand that this is what I've been living with all my life. Imagine waking up everyday and looking down at your arms and start to cry and offend yourself because you can not believe what you have done and how you just wish you were dead. That's what I live with daily.
My insecurities have made such an impact in my life, that I have major social anxiety, meaning I do not like being around many people, strangers or familiar, I shower almost three times a day even (and wash my hair each time), only like to go out at night and oh, I shower in the dark. My apartment is dark. My world is dark. The social fear of being judged by my tattoos has gotten so bad, that I have been working, from my house, as a massage therapist that gives happy endings and when I go out to see clients, I only do it in the evening and even offer more, just so I do not have to be in a regular job around regular people. I simply just do not care for me anymore. I have not done much with my life, I've only added tears and self hatred. I have major clinical depression, was once diagnosed as bipolar and suffer immensely by my bdd.
It's real, it's true and it needs to be noticed and taken very seriously. I wish I would've known about my illness a very long time ago, maybe I would've had more control over my impulses and obsessions. That little girl, I only wish to find her someday and tell her she never needed to feel less than or unworthy, that she was so beautiful and loved just the way that she was. And that I love and miss her so much.