Heeeey Guys, guess what? We finally got it together and created an ultimate source list for made in USA men's clothing brands! Whether you are on the hunt for fashionable work wear, jeans for casual days, or athletic apparel, we found it all, made in the USA. This list is updated frequently. If your favorite made in the USA men's clothing brand is not here, let us know in the comments and we will add it to the guide. • 3Sixteen Designer flannel button up dress shirts, cotton woven button ups are made in New York. Not all 3Sixteen clothing is American made. • Agave jeans for men are made in Los Angeles, California. Note: Not all Agave items are made in USA. • All American Clothing Co. is an online retailer of men's fashion including denim, boots, wallets, activewear, and more. • American Fitness Wear is a Veteran owned company that manufactures activewear in the USA. • American Prep Clothing Co. Polo shirts, seersucker button downs, shorts are made in America. • Billiam Jeans custom tailored denim jeans for men are made in South Carolina. • Bill's Khakis Oxford shirts, Supima cotton polo shirts, and of course, khakis are made in the USA. Shop Bill's Kahakis at Amazon. • Birdwell Beach Britches has been making men's board shorts since 1961, when surf wear first became popular. Shop the Birdwell Beach Britches Amazon store. • Black & Denim premium selvage denim jeans for men are handmade in the USA • Blade Blue Long sleeve button up shirts and flannels are made in small batches in the USA. • Brave Star Selvage selvaged denim jeans for men are available in skinny and straight leg styles, made in Los Angeles. • Brooks Brothers Not all Brooks Brothers clothing is American made, but there is a selection of made in North Carolina dress shirts on the Brooks Brothers website. • Buck Mason offers some clothing for men that is American made.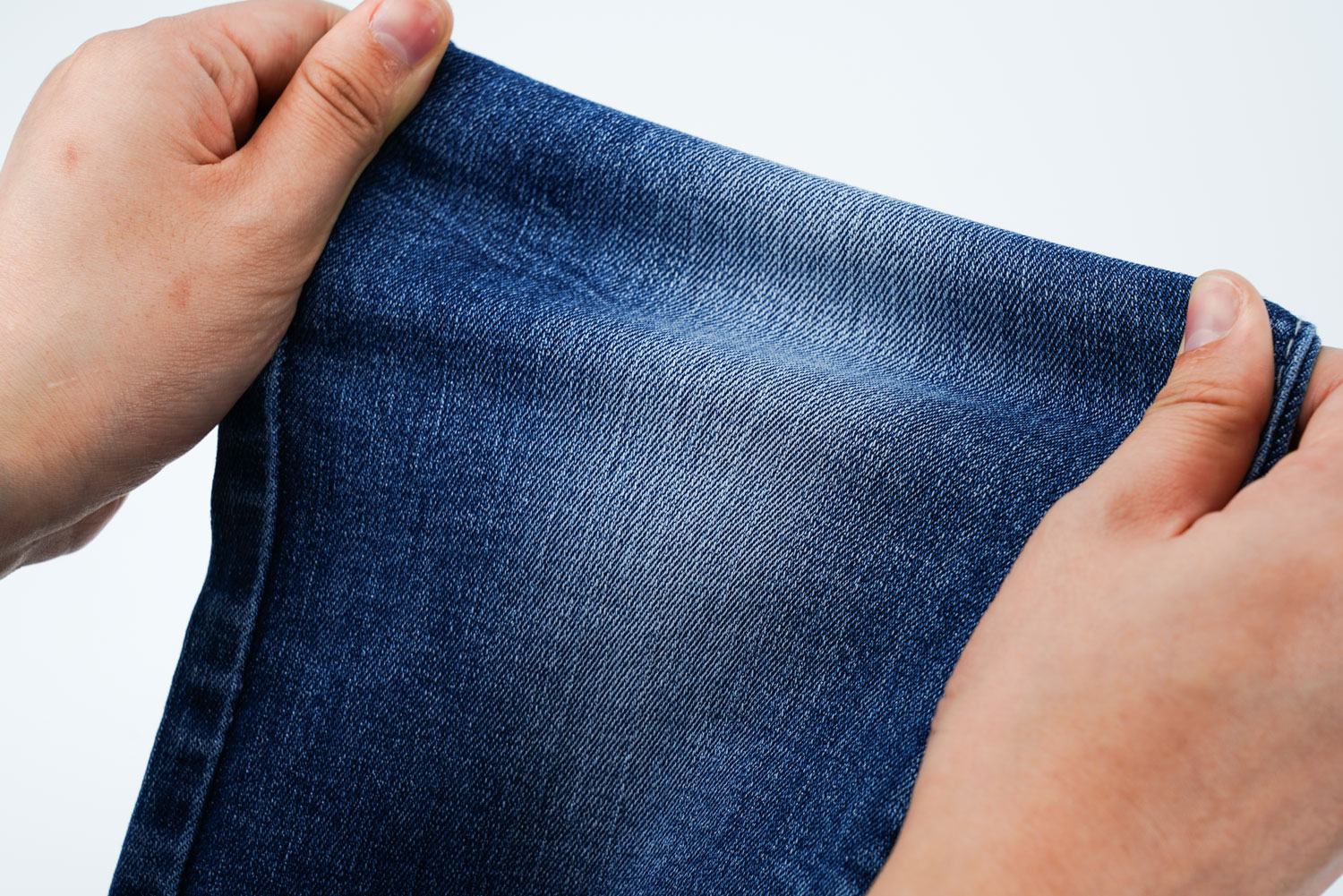 Products are labeled. • Buddy's Jeans tough, comfortable, and affordable jeans for men, made in the USA • Bullet Blues designer jeans, T shirts, and button up shirts are manufactured entirely in the USA. From cotton yarns to dying and finishing to production, all of their manufacturing is done domestically. The company was named to honor the bravery of the American Soldiers fighting at Normandy in World War II. Shop the Bullet Blues Amazon store. • Collard Greens men's clothing and accessories are all American made. • CoolTan swimwear was created to eliminate tan lines! Made from Microsol, a light weight fabric that is equivalent to a medium SPF, skin tans right through a CoolTan swimsuit. • Dearborn Denim is dedicated to making denim jeans for men that are affordable, that fit well and that are made from start to finish from USA made components. There is no middle man, so prices for American made denim start at $49! Dearborn Denim jeans stretch, but do not stretch out. • Detroit Denim Co. jeans in styles for both men and women are handmade in Detroit from raw US sourced denim and materials. • Diamond Gusset manufactures affordable jeans for men and women in the USA. • Ely Cattleman affordable jeans for men are made in the USA. • Fairwear Long sleeve and short sleeve button up fashion dress shirts are moisture wicking and wrinkle resistant • Freenote Cloth jeans, woven tops, knit henleys and outwear for men are made in the USA from Japanese sourced denim. • Goodnighties sleepwear collection is made with American "smart fabric" in Huntsville, Alabama. • Goodwear high quality clothing for men is made in USA and includes tops, bottoms, jackets, sweatshirts and more. • Ginew is a Native American own denim jean company that offers jeans for men • Gitman Bros. Designer long sleeve and short sleeve button up dress shirts are made in Pennsylvania. • Greater Than Sports activewear is made in upstate New York. • HARDENCO, also known as Hartford Denim Co., men's jeans, woven tops and Ts are made in USA. • Hardwick suits have been made in America for over 100 years. • Hamilton Handcrafted dress shirts for men have been made in Texas since 1883. • Homegrown Cotton 100% cotton polo shirts are made in South Carolina from cotton grown in the USA. • Jack Donnelly khakis and shirts are handmade in the USA. • J Wingfield Button up dress shirts are designed in N.Y City, woven in the Carolinas and sewn in Texas. • L.C. King Manufacturing Co. has been manufacturing jeans and jackets for men in the USA since 1913, including the well known Pointer Brand jeans. • Liberty Legends USA men's fashion suits, blazers, vests and more all American made. • RATIO Clothing Custom made dress shirts with buyers pick of collar, cuff, and more. • Save Khaki United mens clothing- pants, Ts, button up tops- are all made in USA. Schaefer Outfitter jeans, flannel shirts, dress shirts, vests and more are handcrafted in the USA. • Tellason jeans for men are cut and sewn in California from Japanese selvage denim • Tuckerman & Co. Button up long sleeve dress shirts are made in Massachusetts from high-quality organic fabric. • Vermont Flannel Company flannel pajama sets, lounge pants, flannel shirts are all handmade in Vermont. • Yesler hoodies and activewear for men and women are made in the USA. Disclosure: This is a sponsored post which USA Love List is proud to share with you because sponsored or not, we only share stuff we love Have you visited our Made in USA Shopping District? It is the place to start your shopping when you want to find the best of American-made. Love this list? We know you will love these lists too! Pin this list so you can check back for updates and share later.
How can i erase the pencil better!?
Make sure your eraser is clean. After use, it will start to get graphite stains on it. You can clean it by rubbing it hard on a rough cloth, or on denim jeans. Prevention is key, draw lightly with pencil.