Key points: the demand for eco-friendly denim fabrics is leading this category whose sales have been declining for many years to make a comeback. traditional cowboy brands are implementing more environmentally friendly production processes to cope with the rise of emerging enterprises, which have integrated sustainability into their DNA.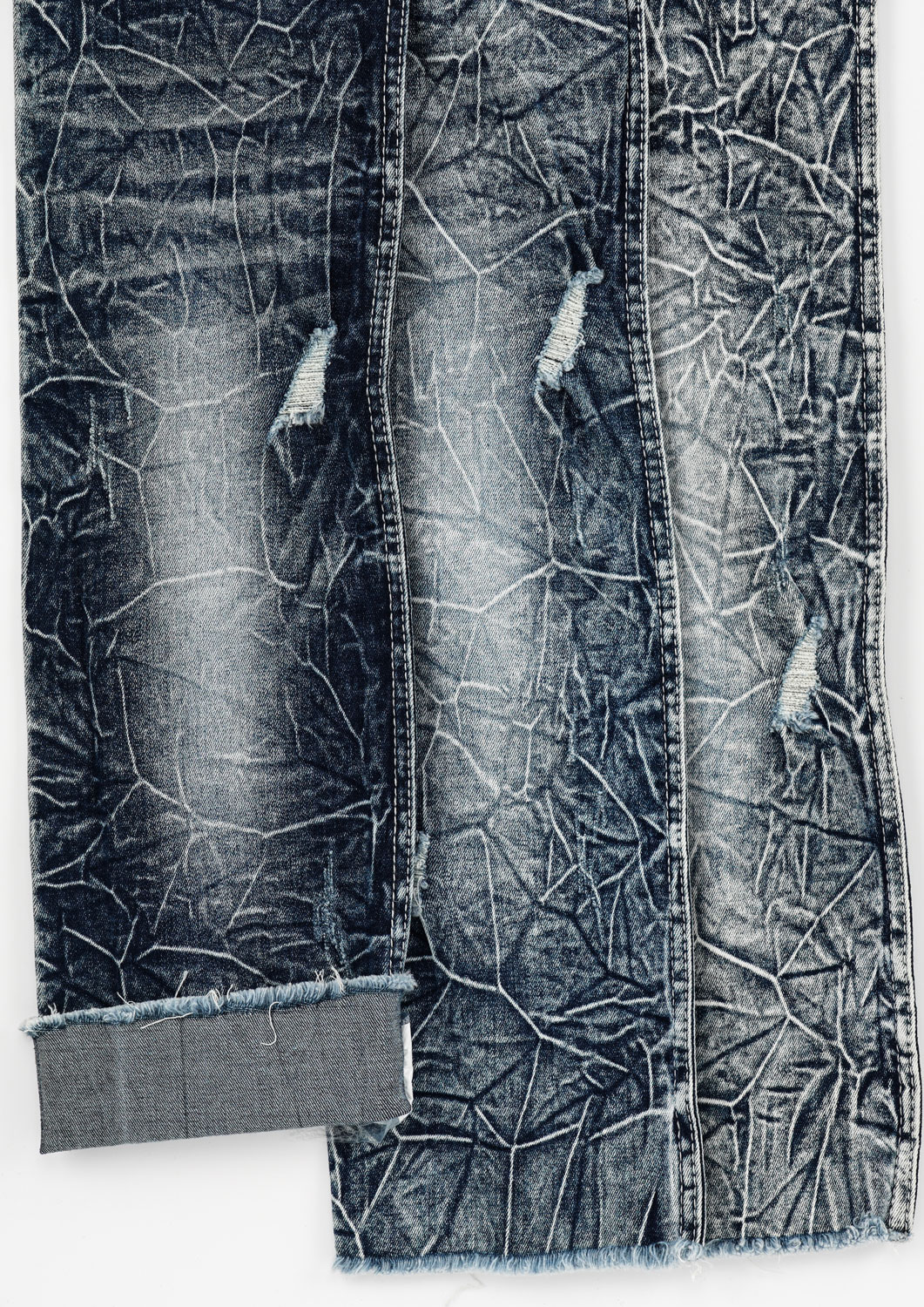 truly sustainable development needs to go beyond the production stage and focus on the life cycle of denim.After years of declining sales, denim fabrics are making a comeback. According to Euromonitor, sales of jeans in the United States have fallen by 11% in the past five years. However, driven by sports and leisure clothing, the sales of overall clothing increased by 10%. Globally, cowboy sales fell 2.3%. Euromonitor predicts that by 2023, the revenue of American jeans will increase by 5% to US $17.5 billion, while the global revenue will increase by 11% to US $111.6 billion.
LYST, a global fashion search platform, said that the search volume of jeans was 13 times per second, ranking third in the global search volume, second only to sneakers and dresses. Consumer inquiries reflect changes in demand. On the LYST platform, the search volume of "sustainable" jeans has increased rapidly in the past year, with an increase of 193%, surpassing the search terms such as "Mom jeans" and "skinny denim". This transformation takes place in a new era of sustainable development, and this transformation is touching every corner of the industry. "People are more aware than ever of the impact of fashion and excessive shopping on the environment," said Chana Baram, retail analyst at Mintel
This has prompted jeans manufacturers rooted in traditional country images and brands to change their practices. For example, Wrangler is abandoning the marketing concept of "original denim jeans" and promoting its new foam dyeing and anhydrous production process. The process claims that compared with the traditional method, its energy consumption is reduced by 60% and the chemicals used are reduced by 90%."Today's situation is different. In the past, enterprises need to deal with global issues such as climate change. In the case of continuous innovation in other industries, it would be irresponsible if the cowboy industry stagnates," said roian Atwood, director of sustainable business of WranglerEnvironmental cost of denim fabric
Denim is everywhere, but it is very harmful to the ecological environment. According to Greenpeace, 1.7 million tons of chemicals are needed to produce 2 billion pairs of jeans a year, and the water consumption of each pair of jeans is as high as 7000 litres.The measures to solve this problem are led by emerging enterprises directly facing consumers such as everlane and transformation. They believe that sustainability is the key to their DNA and a big difference from traditional brands. But traditional enterprises are also changing.Levi's, for example, focuses on significantly reducing water consumption in the production of denim fabrics. In terms of retail value, the company is the best-selling jeans brand in the world. The company's goal is that by 2020, 80% of its products will be produced by technology with water saving up to 96%. At present, 67% of its products will be produced by this method.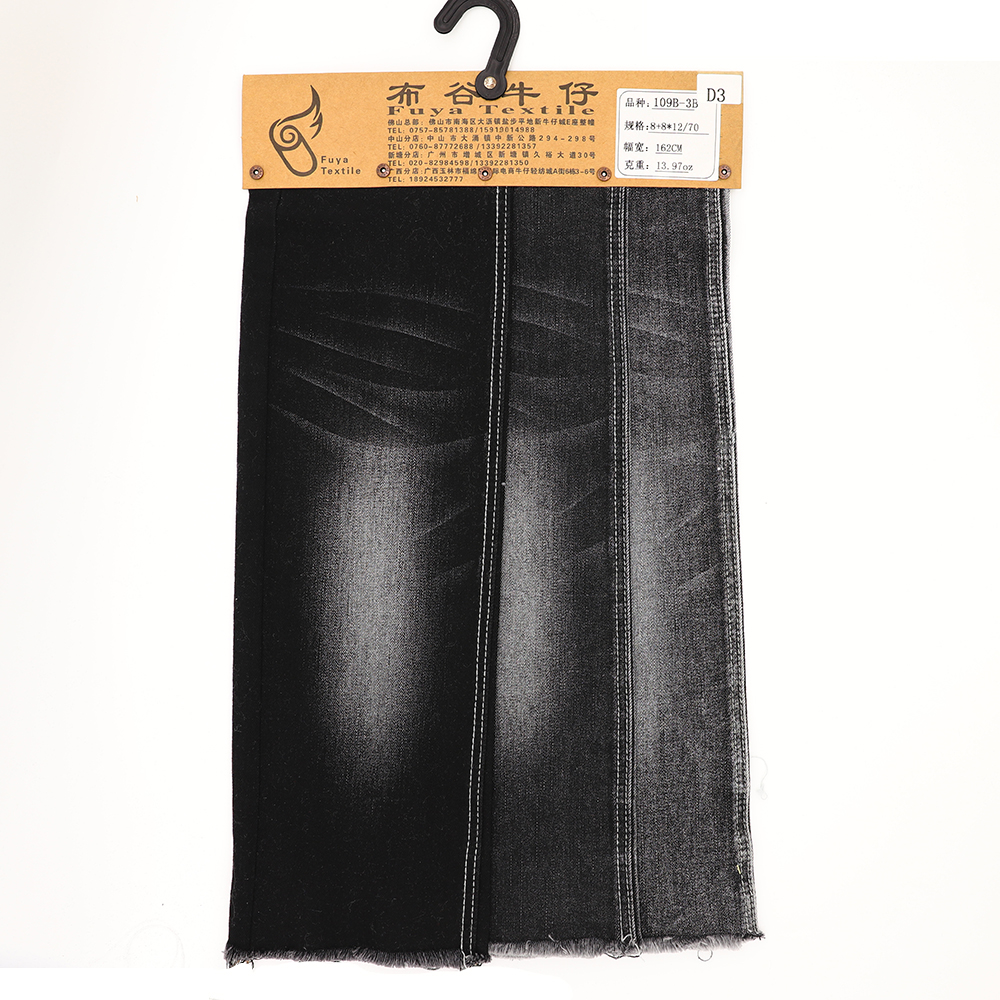 In order to greatly improve efficiency, Levi has set their own water use goals for key suppliers according to the local water shortage. According to the data of the World Resources Institute, India and Pakistan are the locations of several denim fabric factories, and they are also one of the countries with high risk of water shortage crisis. "This will save a lot of water in the short term for areas that need more water," said Michael Kobori, Levi's global vice president for sustainable development. The company plans to reduce the cumulative water consumption of "water deficient areas" by 50% by 2025.
It is not just traditional denim companies that are changing their production methods.Fast Retailing, which owns brands such as UNIQLO, J brand, Helmut Lang and comptoir des cotonniers, produced about 18 million jeans in autumn and winter 2019, but the company said that compared with the traditional method, the water saving this time was reduced by at least 90%. The company established the jeans Innovation Center (JIC) in Los Angeles to produce jeans for all its major brands. The Japanese group plans to produce 40 million jeans by 2020.Masaaki Matsubara, chief operating officer of JIC under Fast Retailing, said: "as the world's third largest clothing retailer, our scale is accompanied by responsibility. We don't want to manufacture or sell products that are not conducive to the environment. Our goal is to redefine the sustainability of clothing and let customers make sustainable purchases without worry."
The efforts of these companies have also been recognized. In 2018, Levi's contribution to sustainable development ranked 37th on Fortune magazine's "change the world" list, which recognizes companies that have a positive impact on society. In Barron #s's annual ranking of more sustainable U.S. companies, PVH group (clothing group) jumped to No. 12, after ranking No. 37.Return on investment from sustainable developmentResearch shows that sustainable supply chain can improve profits: a report released by global fashion agenda and Boston Consulting Group in 2018 shows that the potential savings and efficiency obtained through sustainable operation can increase the profit margin of enterprises by 1-2 percentage points by 2030.
Tommy Hilfiger of PVH group launched a permanent 100% sustainable denim series in 2019. Tommy Hilfiger believes that environmental initiatives are an investment, not a cost. Daniel grieder, CEO of Tommy Hilfiger global and PVH Europe, said that the sales of these styles of clothing in the past two quarters were "above average", and there were still great opportunities to develop and occupy market share. Although jeans account for 10% of Tommy Hilfiger's global business, the executive hopes to increase this proportion to at least 30% in the next few years.According to Atwood, Wrangler's rooted series, including sustainable and traceable products, is one of the more successful series of the brand and will become a popular online series in 2019.Preparing for circular economy
The real sustainability is not limited to a certain stage of garment production, but also includes reducing the amount of water and chemicals in the production process. The whole production cycle needs to be considered.Cowboy industry executives say there is no technology that fully supports recycling. "For cowboy brands, 100% circulation is a great goal, but there is still a lot of work to do to achieve this goal. This is not achievable by the infrastructure or technology we have today," Atwood said.Some companies have taken some early measures. Levi#s encourages resale and provides repair services through its authorized Vintage collection. "We are moving towards a more circular economy," Kobori said. Such services also provide brands with the opportunity to double profits from the same product.
Brands that invest in the production process of environmentally friendly denim fabrics can get free information, which is also conducive to the formalization of industry standards. In July 2019, Ellen MacArthur Foundation, a non-profit organization focusing on circular economy and sustainable practice, issued a series of guidelines to strive to solve the waste problem in the cowboy industry by setting minimum requirements for materials and durability. The sustainability of open source can also promote group cooperation.Atwood said: "it is irresponsible for any brand to let important sustainable technologies enter the market and hold for themselves only. We encourage other brands to take advantage of our bubble dye technology." he pointed out that shortly after its launch, Gap discussed the use of foam dye technology in its brands (including Old Navy and Banana Republic). "We need to work together to change the historical footprint of such serious damage to the environment," Atwood said