As we all know, Indigo is a kind of dye that is not easy to remove white and dye. In history, carving powder and biting agent have been used as white and dye removal agents. In alkaline medium, indigo generates orange compounds after steaming, which can be dissolved in alkali solution and washed by water to achieve the purpose of white and dye removal. Because most of the printing patterns on jeans are separate patterns (suitable patterns) closely matched with the ready-made clothing styles, the method of online printing on clothing pieces is mostly used in actual production, which brings difficulties to steaming and washing after printing.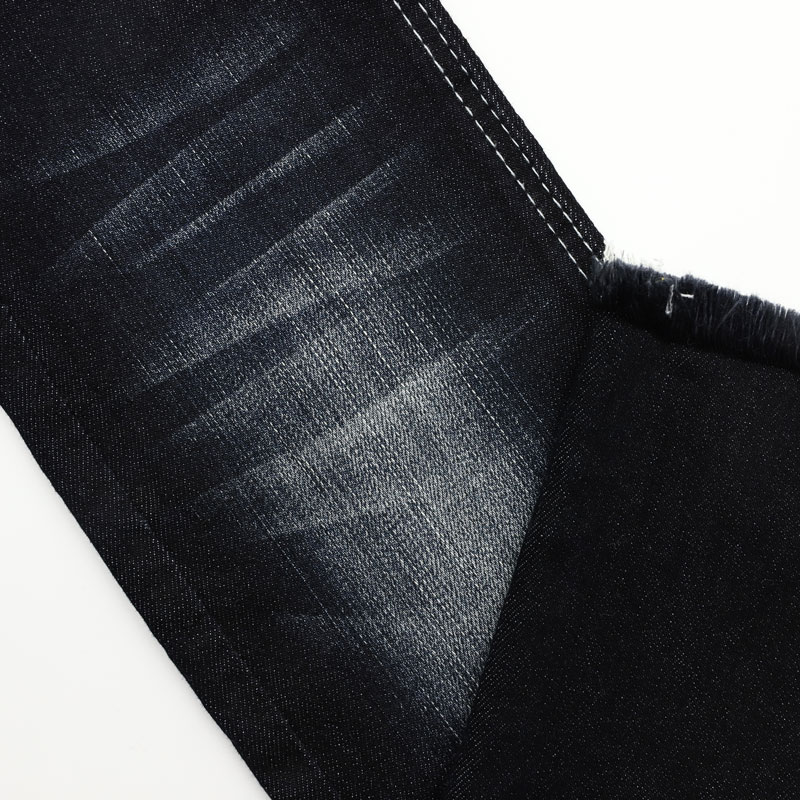 At present, a series of denim white discharge and discharge printing paste is popular in the market. It does not need post-treatment such as steaming and washing after printing. It is a very simple printing process. The following denim manufacturers briefly introduce the application technology for users' reference.Denim whitening printing at present, the non printing post-treatment process is widely used in the whitening printing of denim clothing pieces.1. Features
The white pulling printing process is simple and easy to operate without steaming treatment. The pattern is clear, the whiteness is pure, the feel is soft, and the damage to cotton fiber is small. The fabric after white drawing printing has no peculiar smell. Stable performance.
2. Printing process3. The formula of white discharge printing paste is two-component, which is composed of hp-160 white discharge paste and hp-1 white discharge agent4. Printing: directly print white printing paste on denim and dry naturally.
5. Press ironing can be carried out when the white drawing printing paste is naturally dried to semi dry after printing.
6. Cracking effect: add 1% - 2% thickening powder to the thermosetting ink, and then add a small amount of foaming ink, about 5%, so that the foaming effect is not obvious. Pull and crack before baking after printing, and then bake, so as to have the cracking effect. Another method is to make the base plate into a cracked plate, and then use the whole film plate to cover another layer, and then gently pull it to form a cracking effect. Note that the printing effect is similar to that of stone, with mesh of 100-200, soft scraper and hard scraper for cover.