Weaving is divided into three categories: woven, knitted and nonwoven. Woven denim its weaving method is woven as the name suggests. Its raw material is usually cotton fiber. It generally uses the rotor spinning machine of the new spinning machine to spin the yarn used by cowboys, rather than the traditional ring spinning machine. The efficiency of rotor spinning denim yarn is high. Yarn has a large number and belongs to thick fabric. Its fabric is mostly twill. The warp yarn is dark, usually indigo blue, and the weft yarn is generally light white. It belongs to warp twill. There are many warp points on the surface, so it is blue, and the inside is white.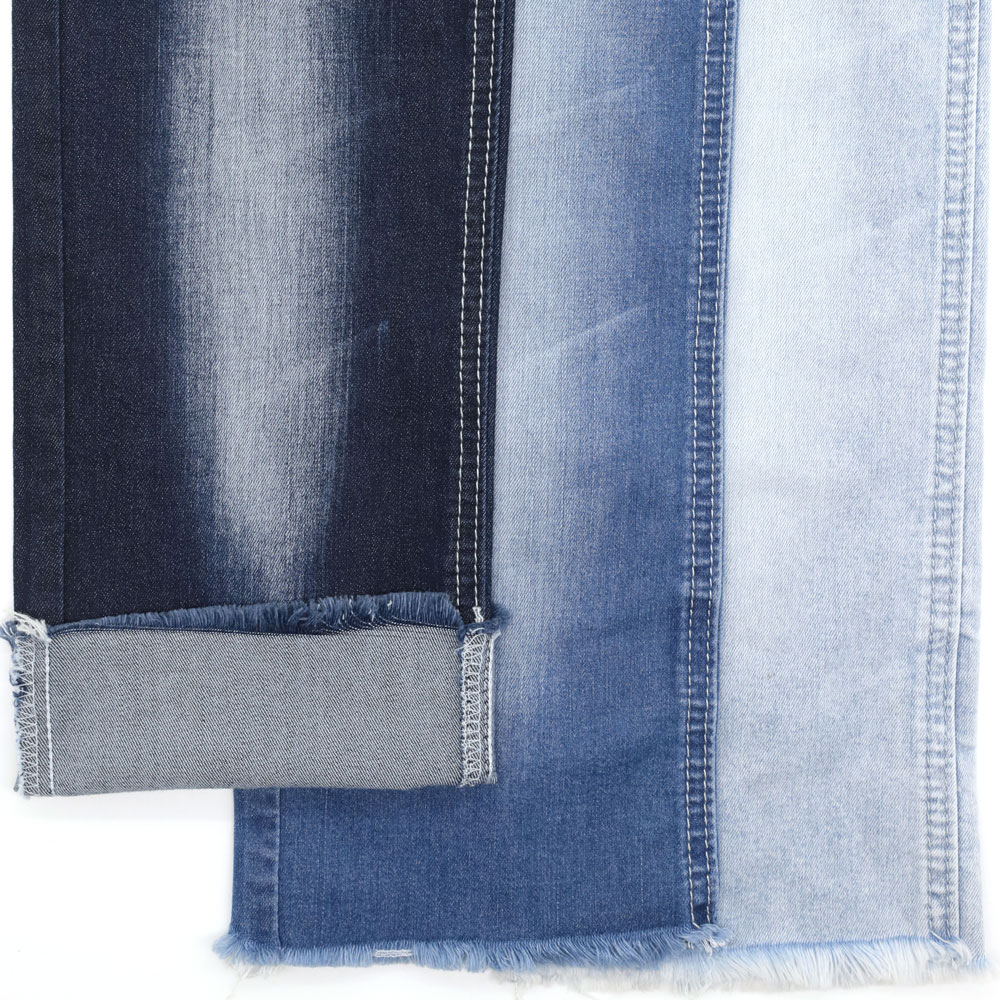 Denim is very popular with young people. Some old people also wear jeans. It is often made into jeans, coats, cloth bags, etc. In recent years, denim fabrics have also become fashionable fabrics, such as torn jeans. Such a popular cloth must have unique advantages. Although it is a tight fabric, it has great elasticity. The fabric is comfortable, breathable and thick. It will undergo special treatment in the later stage, so it is not easy to shrink. With so many advantages, it also has some disadvantages. The biggest disadvantage is the problem of color fading. Denim will fade in water. How to wash in daily life?
When washing for the first time, soak it in salt water for 30 minutes to reduce color fading. The color of denim fabric is generally very dark. Don't wash it with light clothes. The strength of denim fabric is small. It is necessary to prevent hooking in life. You can't tear it when washing. Don't expose yourself to the sun when drying. It will damage the fiber and make the clothes old. The above is what Xiaobian introduced about denim. I hope it will help you.