Market development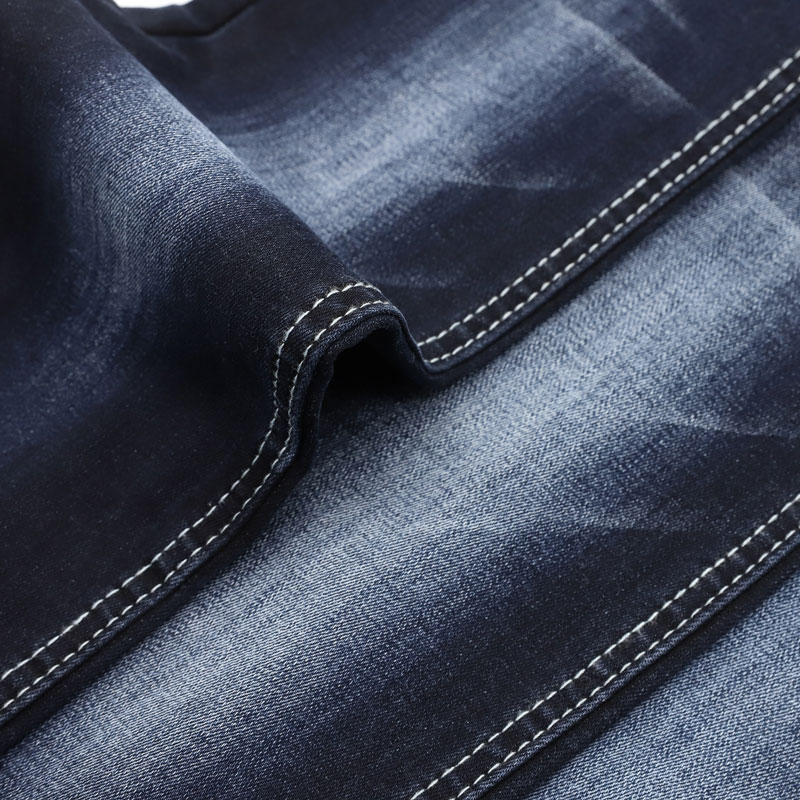 In the 1980s, the denim production of the United States accounted for 50% of the global production, but in the recent decade, China, India, Pakistan, Malaysia, Turkey and Mexico have established a large number of denim production plants. The denim production focus of the United States and even the world has shifted to low-cost countries in Asia. In 2000, China's Denim output was about 2424t, and the imported indigo dye was 759t. In 2001, its output had increased to 2717t, and the imported indigo dye decreased to 702t. In the denim market, although cotton is undoubtedly the most important, a series of blended fabrics are also used, such as cotton / polyester (50 / 50) blended fabrics, and cotton is woven with other fibers such as Tencel, flax, even jute and wool yarns. These denim products are different from many products in the denim market. They give consumers a high level of product design and high value-added clothing. The use of mercerized elastic denim and ring spinning yarn can also enhance the value of products, and some companies have invested in these fields. Ring spinning yarn has higher strength, soft handle and the appearance of a coarse yarn on the surface of cotton denim. At present, the global production of denim is more than 2 billion meters, including rotor spun or ring spun yarn. In the past, the United States mainly produced weft elastic denim, while Europe mostly used warp elastic or warp weft two-way elastic denim; Now, people are constantly developing denim with fashion changes to obtain novel appearance, feel and performance through dyeing and finishing. Heavy cotton denim has been used as the fabric of trousers and jackets, but in the 1990s, consumers put forward higher requirements for the softness, comfort and easy care of the fabric, so denim finishers must respond to these requirements. The research on changing the appearance of denim through various chemical treatments and the effects of using such as flocking, embroidery and coating continues. In addition, the products developed include indigo dyed jacquard fabrics, linen and cotton woven or knitted fabrics, as well as laser wisps on denim, dim gloss patterns, and more personalized products. Overview of chemical fiber fabrics in China, I'm afraid no one agrees that the performance of chemical fiber fabrics is better than natural fiber fabrics. But in developed countries, the view is just the opposite: most consumers believe that chemical fiber fabrics have superior performance in comfort, functionality and high sensibility.
Comfort: from simulation to super realityChemical fiber has three advantages in the early stage of development:First, it is strong and durable;
Second, it is easy to take care of and has the characteristics of anti wrinkle and non ironing;Third, large-scale industrial production can be carried out, unlike natural fiber occupying land, time-consuming and laborious processing and limited output.However, these traditional advantages of chemical fiber are no longer "scenery".
First, nowadays people pay attention to comfort and fashion. With the change of consumption concept, the durability of chemical fiber has become useless;Second, with the development of textile technology, natural fibers can also have easy care properties after finishing;Third, people have realized that oil resources are non renewable, and the chemical fiber industry developed by relying on oil resources will face the disaster of "topping" one day.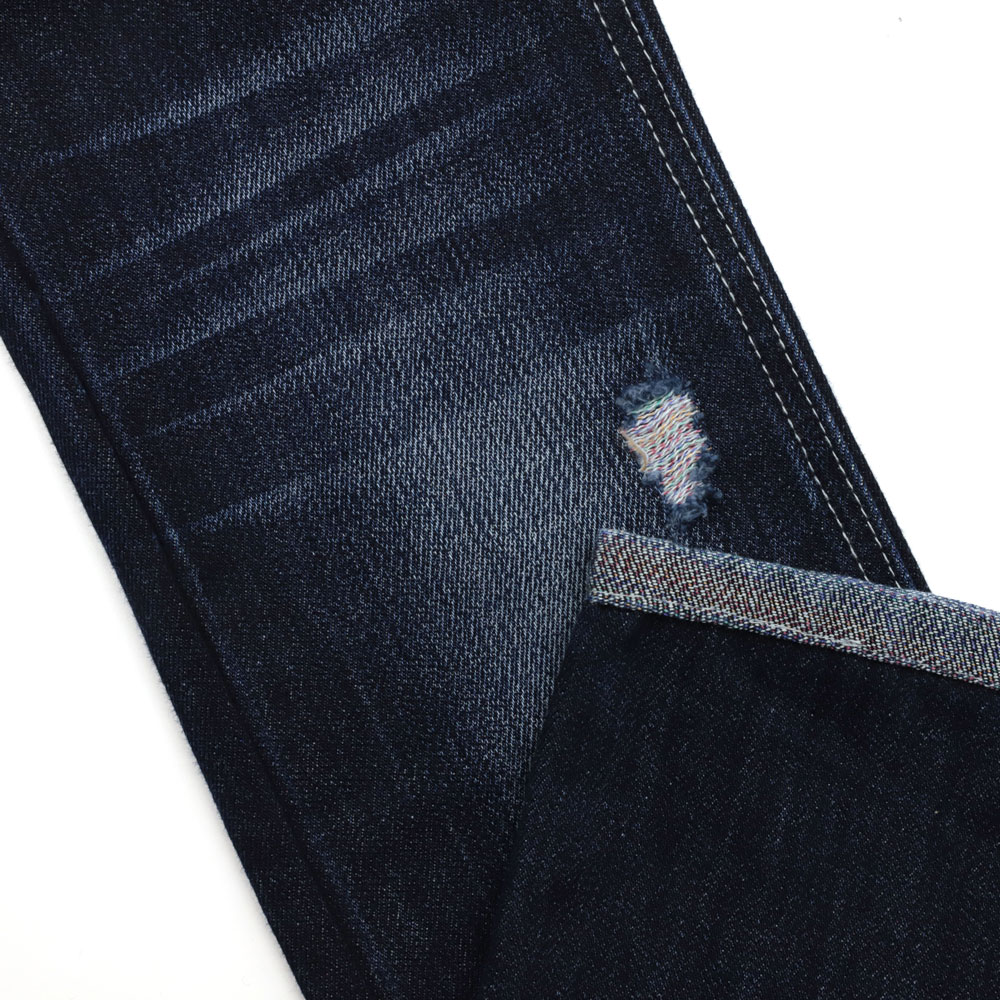 When the traditional advantages are no longer beautiful, the weaknesses of chemical fiber such as poor moisture absorption, poor comfort and poor hand feel are highlighted. Therefore, starting with the comfort of natural fiber and taking natural fiber as the "blueprint", the simulation transformation of chemical fiber has become the driving force to promote the progress of chemical fiber technology.
The most typical example is the progress of polyester imitation silk technology. At the beginning, scientists and technicians imitated the triangular section of real silk and the size of real silk to make polyester silk. The woven fabric was not like real silk because it produced aurora. Therefore, through the use of matting agent, the "alkali reduction method" was invented to treat the surface of polyester fiber, so that the appearance of polyester silk like fabric is very similar to that of real silk. Then, through the use of microfiber technology, the scientific and technological personnel make the hand feel of polyester simulated silk fabric consistent with that of real silk. Through the use of plasma technology and laser technology, polyester fabric can also give out the same "Silk sound" as real silk when rubbing. So far, after several generations of evolution, polyester silk like technology has finally reached a relatively perfect level. However, the scientific and technological personnel are not satisfied. The polyester imitation silk technology has developed from simulation to super reality. Through the formation of grooves on the fiber surface, the moisture absorption of chemical fiber is better than that of natural fiber; By means of chemical graft copolymerization, the hygroscopic property of polyester fiber itself is improved hundreds of times, even higher than that of natural fibers such as cotton and silk. As a result, the appearance and feel are completely the same as that of real silk, but the comfort, playability and freshness of dyeing all exceed that of real silk. In Japan, the price of kimonos made of super simulated chemical fiber is much higher than that of real silk kimonos.
Functionality: new advantages of chemical fiberIn the long process of human development, there are only a few or more kinds of natural fibers found and truly utilized. When mankind entered the era of chemical fiber, hundreds of new varieties of chemical fiber were invented in just a hundred years.As a man-made polymer, the functionality of chemical fiber can be designed in advance in the production process. For example, adding antibacterial agent to make it have antibacterial function; Add mineral powder to make it have low radiation function or far-infrared radiation function. This is obviously easier, more economical and more effective than transforming natural fibers.
In addition to giving new functions to chemical fiber conveniently in design and production, the characteristics and characteristics of chemical fiber self polymer also have functional factors. For example, the macromolecular structure of acrylic fiber is very stable and has the ability to resist ultraviolet radiation. In addition, acrylic fiber adopts cationic dyeing, which not only has fresh color, but also has high sun fastness. Therefore, acrylic fabric is used as sun shading products, and its functionality and practicability are brought into full play.Similarly, the wear resistance of nylon makes it widely used in sports clothing, the high strength of para aramid makes it used in bulletproof clothing, and the high temperature resistance of nylon and hetero para aramid makes them widely used as flame retardant products.High sensibility: the personalized direction of chemical fiber
Fundamentally speaking, natural fiber is the product of natural selection, so it has a comprehensive nature. That is, if a fiber is comprehensively evaluated from all aspects, no chemical fiber can compare with natural fiber, but from the local index evaluation, the performance of many chemical fiber varieties exceeds that of natural fiber.
With the improvement of people's living standards, the consumption requirements for textiles are also changing. It is often said in the industry that wearing comfort is the synthesis of a series of specific technical indicators. For example, tactility includes the softness, drapability, pressure contact, thermal contact, cold contact and other aspects of textiles. With the development of textile material science, the technical indexes of fiber are required to be more and more detailed. For example, there are a series of technical indexes related to fiber strength, such as elastic modulus, rapid elastic deformation, slow elastic deformation, tensile strength, shear strength, tensile strength and so on. It is found that if the molecular weight, degree of polymerization, degree of orientation, size, section shape and length of chemical fiber are changed, the physical and chemical properties of fiber can be changed. Therefore, the so-called differentiated chemical fiber will stand out and become the development direction of chemical fiber.
In view of the changes in the textile consumption market, the Japanese textile industry calls differentiated fibers highly sensitive fibers. In fact, it is to design and produce a series of chemical fibers with outstanding local advantages, and then use modern textile processing technology to learn from each other's strengths and make up for their weaknesses, so as to produce all kinds of textiles with comprehensive properties exceeding natural fibers. The development direction of Japanese chemical fiber industry has been recognized by consumers all over the world, so the differentiation rate of Japanese chemical fiber products has long been as high as more than 40%. Classification of chemical fiber fabrics chemical fiber refers to the fiber made of natural or artificial polymer materials.