Salt water soaking and washing with salt water can help remove the taste and reduce the discoloration of jeans. Soaking in vinegar and washing with vinegar can help remove the taste and reduce the discoloration of jeans. It should be noted that salt and vinegar cannot be used at the same time. And soaked in vinegar, jeans are not easy to harden. Sun exposure can be washed with water first, and then exposed to the sun. Pay attention to the reverse drying of jeans when drying, which can help remove peculiar smell.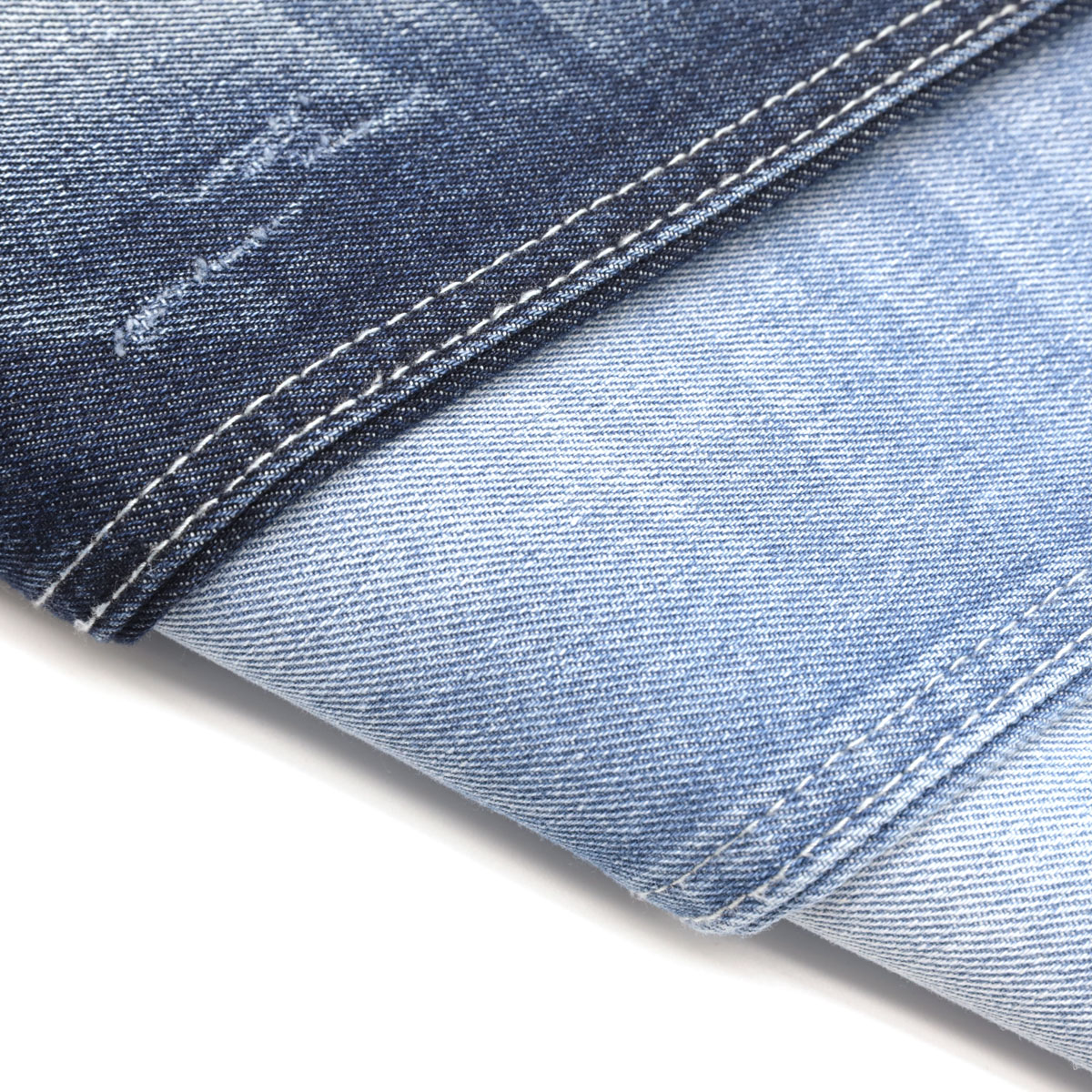 Lemon taste can be removed by soaking and cleaning with water, then drying the jeans, then packing the jeans in a packaging bag and putting them in lemon, putting the jeans in the refrigerator for one night, and finally washing them. Lemon flavored perfume is also acceptable.For ironing and deodorization, soak it in salt water for 20 minutes, then cover the jeans with a towel dipped in lemon detergent, then iron them with a steam iron at high temperature (across the towel), then wash them with water, and then wash them with washing powder to help remove the peculiar smell on the jeans.Why do new jeans taste
Chemical substances exceed the standard. In the process of making jeans, many chemical substances are often added to shape and resist wrinkles, so as to make the quality of jeans better. However, once these substances are used too much, they will have a strong pungent smell. Formaldehyde exceeds the standard. Formaldehyde is an indispensable substance in the production of jeans. The odor ratio is aggravated. Excessive use will lead to a large amount of formaldehyde on jeans, which has a pungent smell. In addition to the odor residue during the production process, it may also cause odor during the storage of jeans. If the jeans are stored in the warehouse for too long, it is likely to cause mildew and odor.
What happens when jeans are wornHarm to people. Formaldehyde is a colorless irritant gas. Due to its good anti wrinkle and anti shrinkage effects, it is widely used to make jeans. However, formaldehyde has strong irritation to the human body. If it is used excessively, it is easy to cause discomfort symptoms such as allergy, dermatitis and rash, and cause harm to human health.How often do jeans wash better
It is recommended to clean once every 2-3 months. In life, many people like to wash jeans frequently, thinking that jeans will be cleaner, but in fact, they are not. Jeans themselves are different from pants made of other materials. It is very important to clean and maintain jeans. First, jeans do not need to be cleaned frequently. After wearing them, they are hung in a ventilated place, and the jeans will automatically return to their original appearance in a few days, Regular cleaning can easily lead to deformation and discoloration of jeans. It is generally recommended to clean jeans once every 2-3 months.