varieties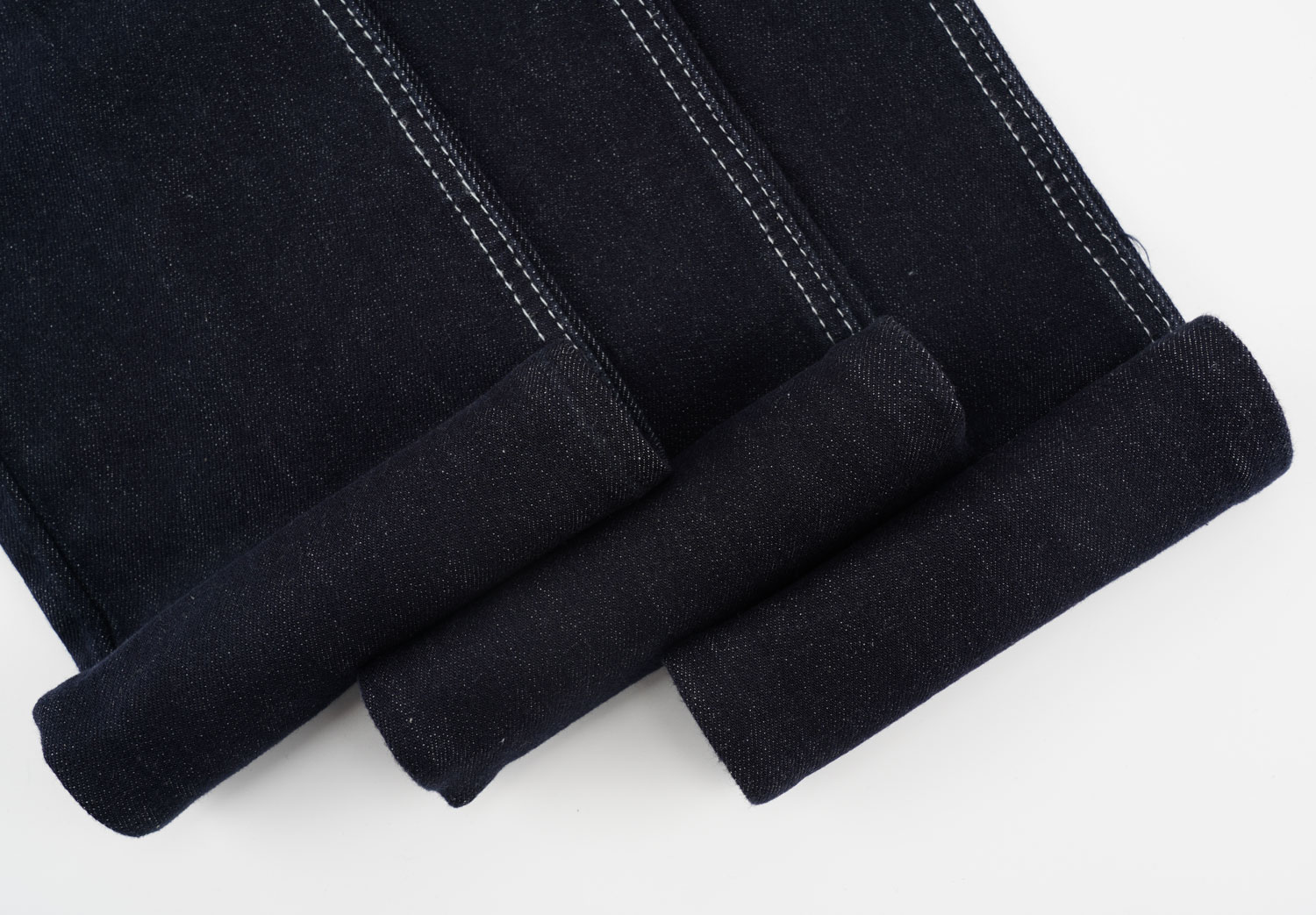 Thick yarn dyed warp twill cotton with dark warp color, generally indigo, light weft color, generally light gray or white yarn after scouring. Also known as indigo labor cloth, it is strong. It began in the western United States and was named after herders who used it to make clothes and trousers. Warp yarn adopts one-step dyeing process combined with sizing and dyeing, with special numbers of 80tex (7 British thread count), 58tex (10 British thread count), 36tex (16 British thread count), weft yarn with special numbers of 96tex (6 British thread count), 58tex (10 British thread count), 48tex (12 British thread count), with 3 / 1 organization, or denim with variable twill, plain or crepe organization. After anti shrink finishing, the shrinkage rate of grey fabric is smaller than that of ordinary fabric, with compact texture, thick and bright color, The texture is clear. Decor denim with different raw material structure;
(1) Elastic denim woven with a small proportion of spandex yarn (about 3-4% of yarn weight) as warp core elastic warp or weft;(2) Snowflake denim with low proportion polyester and cotton blended as warp dyeing to produce white effect;(3) High grade denim woven with cotton linen cotton wool blended yarn;
(4) Denim made of medium length fiber (T / R).Fancy denim woven by different processing techniques(1) Bark crepe denim woven with high twist weft yarn;
(2) In warp dyeing, it is used to make a base with dyes such as vulcanization or haichanglan before dyeing indigo blue;(3) Color striped denim with color warp embedded in Indigo warp;(4) Hang white or print on indigo denim.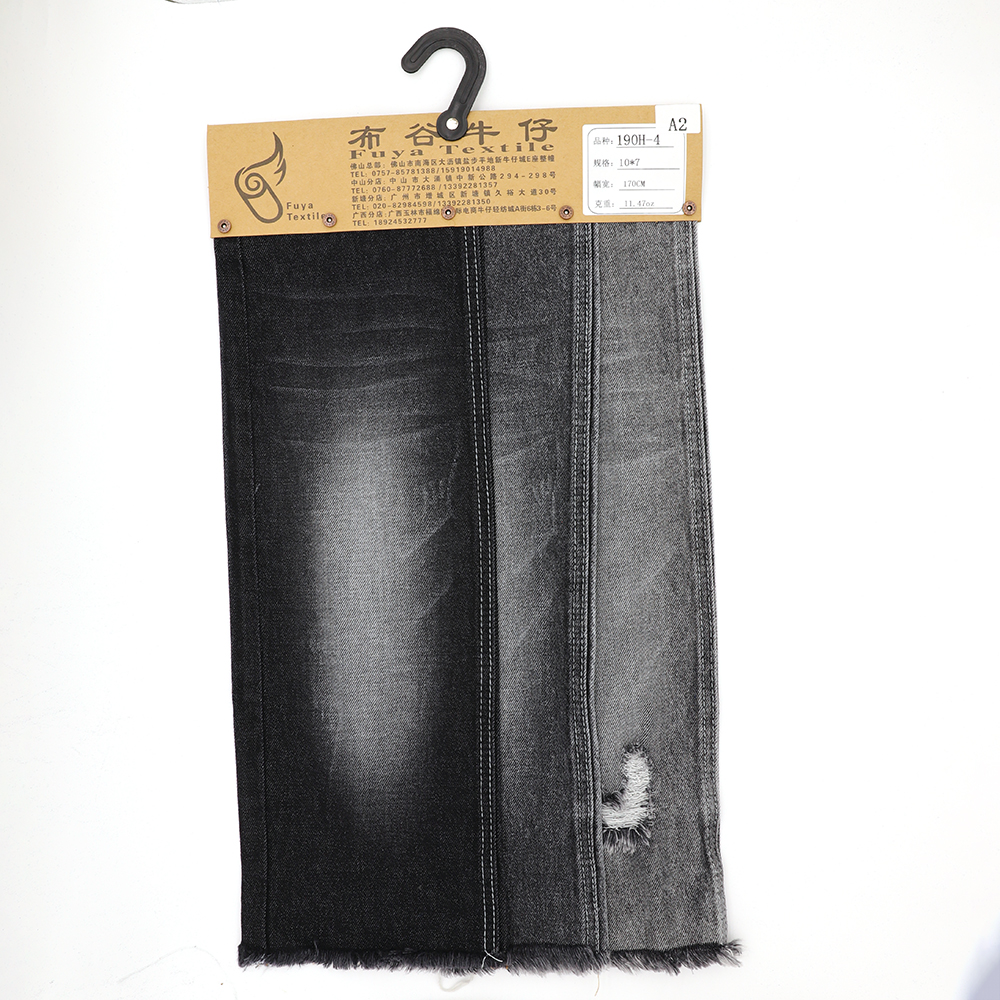 Denim properties:Varieties of denim with different raw material structures; The market development of common washing processes for the purpose of fancy denim woven by different processing processes is launchedDenim (yarn dyed denim)
Raw material: cotton yarnOrigin: western United StatesFabric type: woven fabric, knitted fabric
Organization specifications: plain, twill, herringbone, interwoven, slub, dark, and flocked jeans.Denim is a fabric made of pure cotton indigo dyed warp and natural color weft with three upper and lower right twill weave.Generally, it can be divided into light, medium and heavy. The width of the cloth is mostly between 114 - 152 cm.
Cloth weight (g / m2) yarn thickness (British thread)Light 200-340g / m2 (6-10oz / yd2) 12 More than 12Medium 340-450 g / m2 (10-13 oz / yd2) 10 ten
Heavy duty over 450g 7 six