Denim manufacturers usually choose foam mercerizing technology when producing denim. In production, the first requirement is that foaming agents are strong alkaline and strong alkaline substances, which can blistering under strong alkali conditions. In the strong concentrated caustic solution containing certain concentration, the foaming agent is introduced into the air by mechanical means, and the solution is foamed to form foam. The foam is evenly coated on the denim fabric by the foaming machine.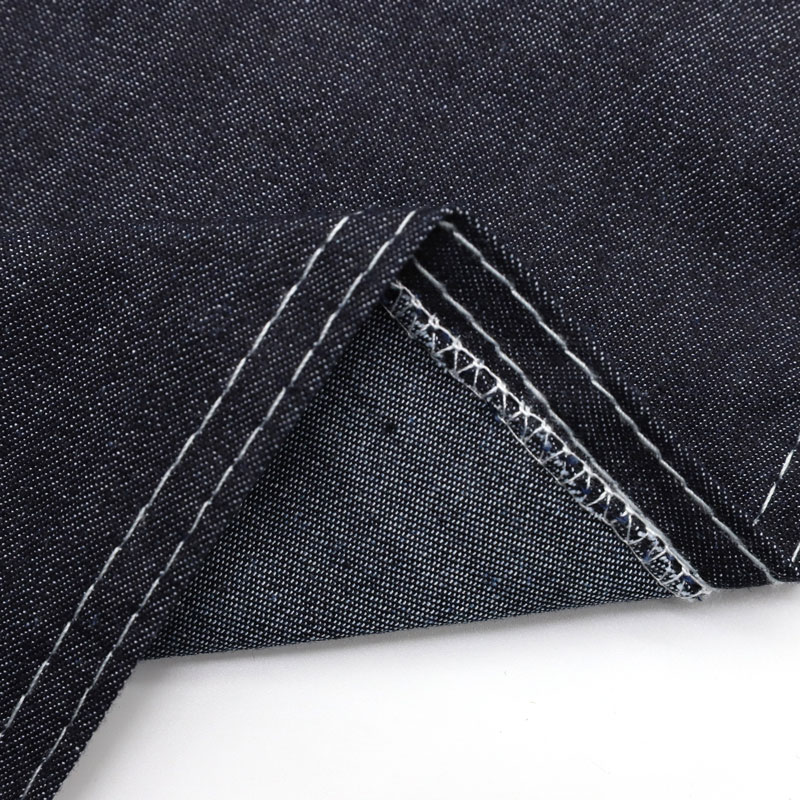 1. There are many factors affecting mercerization, but the main factors are alkali concentration, tension, mercerization time and alkali removal. According to the characteristics of denim and the mercerization of general printed and dyed fabrics, different product specifications and the requirements for the rear performance of products must be analyzed to determine the superior process parameters. Caustic soda concentration is the main factor affecting mercerization. Due to the characteristics of foam mercerization, it has been proved by experiments that the concentration of foam mercerite is about 280-300g/l, but the higher the alkali concentration is, the more difficult it is, and it is not easy to soak the strong alkali. Therefore, it can take part in a certain amount of alkali impregnating agent to ensure the alkali permeability.
2. The interaction between caustic soda and cellulose is an exothermic reflection, and the mercerization decreases when the temperature is high. Generally, the temperature is controlled at about 25 .3. Mercerization time, sufficient and uniform penetration of caustic soda into the fiber during mercerization and the reaction between alkali solution and fiber all need a certain time. Participating in mercerization penetrant is conducive to penetration. In the process of cowboy BLA inclination or reducing the vehicle speed, add the penetration time. 60 seconds.4. Water washing to remove alkali. In order to ensure sufficient removal of remaining alkali liquor and save water, pickling neutralization and water washing are generally adopted. Firstly, spray 10g / L glacial acetic acid for neutralization, positive and negative two courses, then spray 2-4 courses through 70 5 hot water, and then dry to ensure pH = 7-8.