The development of denim promotes the diversification of denim yarn. The denim factory will show you: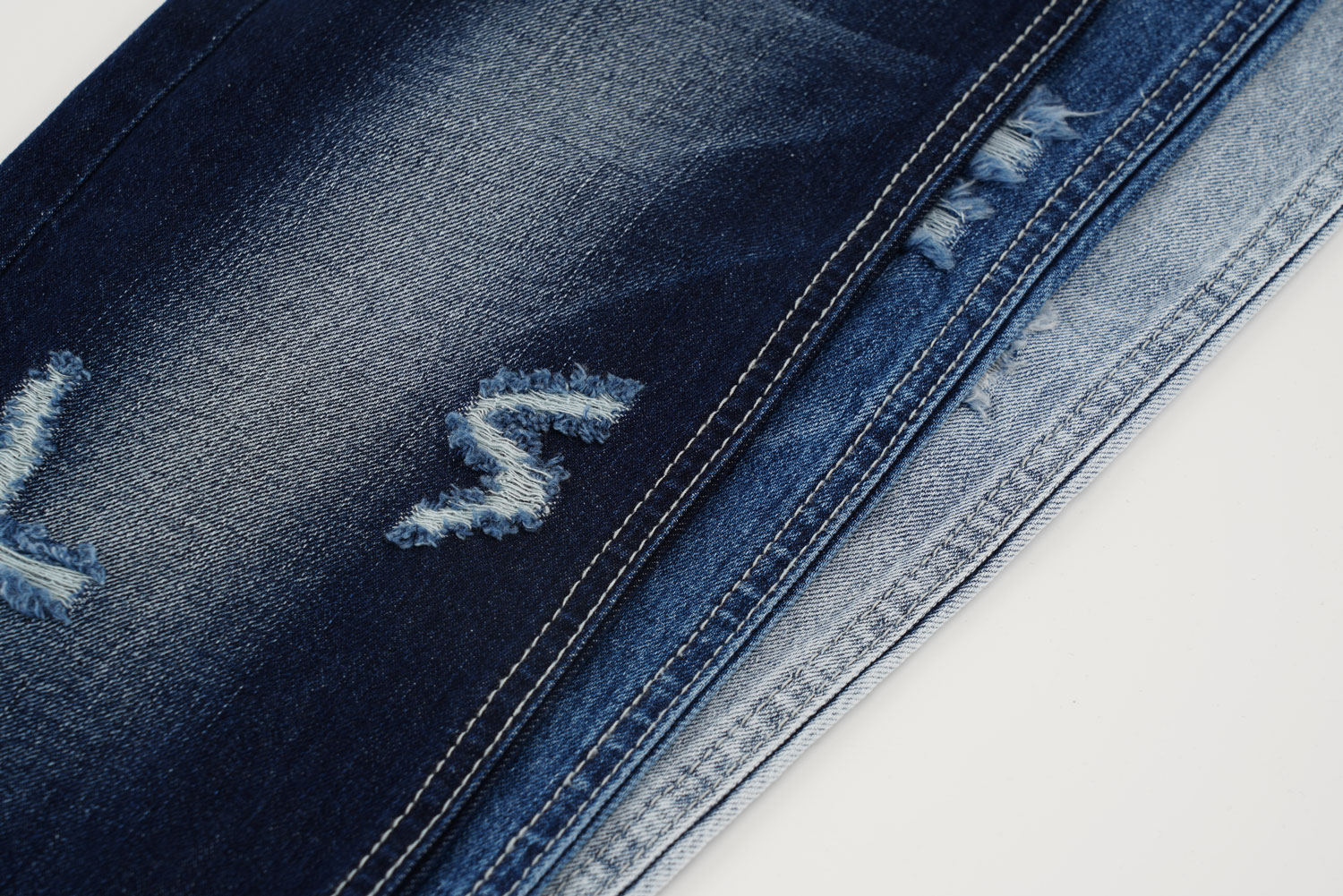 Denim and denim clothing are textile products loved by consumers at home and abroad. This product has been popular in the world for more than 100 years, especially in European and American countries. Denim clothes made of denim are one of the favorite clothes for men, women, old and young, and sell well. Since the 1980s, denim clothing has become popular in China. Because the fabric has the characteristics of solid hand feel, bright color, clear texture, excellent moisture absorption and shape retention, comfortable wearing, simple and generous, it is also loved by different consumer classes. More and more people wear it, so that denim has developed rapidly. According to relevant materials, China's annual output of denim has exceeded 3 billion meters, accounting for about 1 / 3 of the world's Denim output. According to the calculation of 0.65 kg yarn per meter of denim, nearly 2 million tons of denim yarn are needed. China has become the world's largest producer and exporter of denim and denim clothing Zui. Denim yarn has also become a kind of yarn with large production and many kinds.
Although the production of denim and denim clothing in China started decades later than that in Europe and the United States, after more than 30 years of development and innovation, denim has undergone brand-new changes in color, texture, appearance, style, material application, yarn linear density, yarn structure, finishing processing technology, wearing comfort and so on, It has formed two series of traditional denim and pattern denim. Traditional denim, also known as classic denim, continues to retain the style of rough and concise, solid feel and returning to nature. The main material is pure cotton 97 36.4tex (6-16s) coarse count yarn. Pattern denim, also known as novel denim, takes fine, light and diverse organization as the primary style. The appearance texture of the fabric has also developed from the traditional 3 / 1 Twill to multi weave, the use of materials has also developed from a single cotton fiber to a variety of fiber materials, and the linear density of yarn has also developed from the original coarse and special yarn to medium and fine special yarn. The spinning process has also developed from the original single rotor spinning to a variety of spinning processes and multi fiber blending technology. The opening announced a variety of structures, such as core spun yarn, covered yarn, slub yarn, color dot yarn, knot yarn and other pattern yarns and new yarns, so that denim has entered a new stage of development in the direction of multi-purpose and wearable all year round. Together, due to the presentation of high-grade denim fabrics, denim has developed from home clothes, casual clothes, vacation clothes to clothes in social occasions.