Cowboy clothing has been popular since its birth. It has spread all over the world because of its fashion and comfort. At present, with the continuous improvement of people's living standards, denim clothes made of traditional denim can not fully meet people's wearing requirements. While pursuing fashion and beauty, people put forward new requirements for comfort and functionality. Therefore, the development and production of new denim has become an inevitable trend.Stretch denim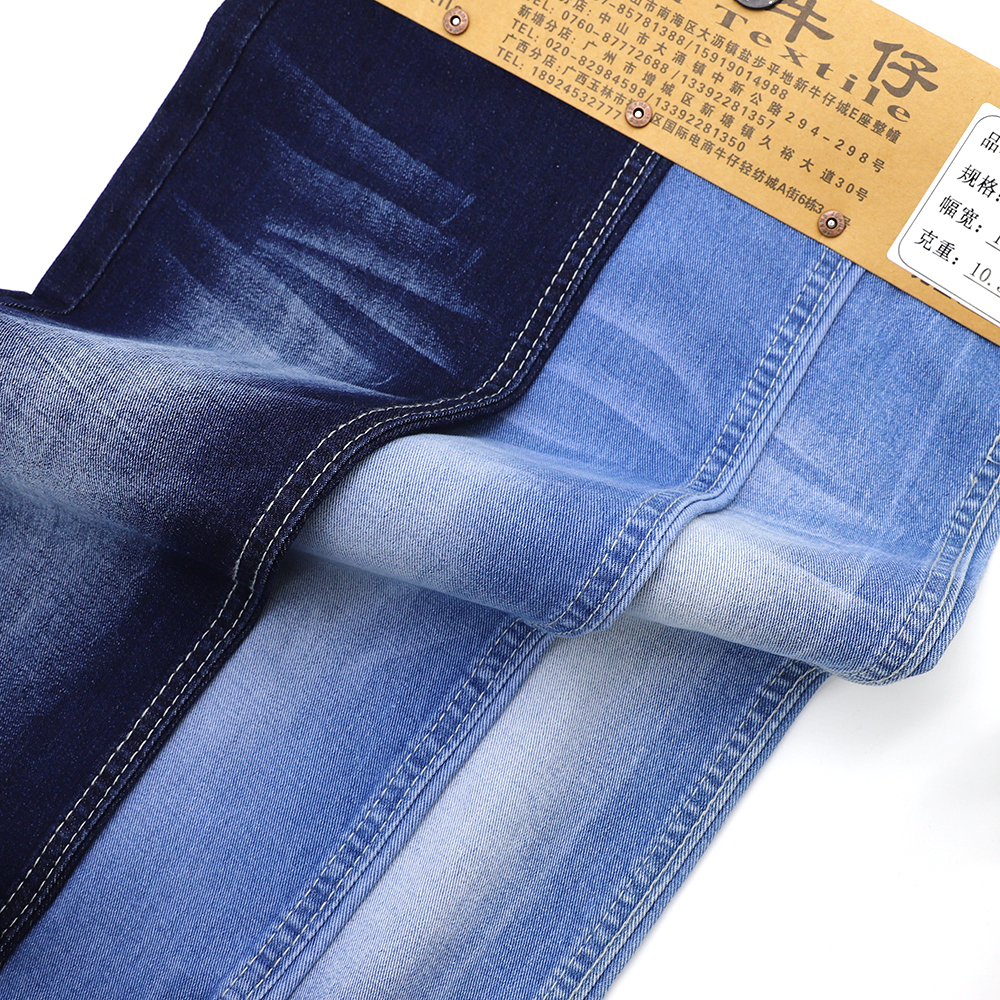 Elastic denim is the earliest fabric used in denim clothing. Generally, the better the elasticity of denim, the more comfortable it is to wear; However, with the increase of elasticity, the elastic recovery rate will deteriorate accordingly, resulting in the increase of wearing pressure and binding force. Recently, a number of domestic denim manufacturers have developed denim with cotton wrapped double spandex core spun yarn through technological innovation. The elastic elongation and recovery rate of denim produced with this kind of core spun yarn are significantly higher than those produced with single spandex core spun yarn, and the defects such as broken wire and dew wire of single spandex fiber coating are eliminated, It significantly reduces the sense of oppression and binding force on the human body.
Functional denim
The function of traditional pure cotton denim is relatively single. With the continuous improvement of people's requirements for wearing clothes, in addition to pursuing fashionable appearance and comfortable wearing, it is also required to have a variety of functions such as health, anti-static, anti ultraviolet and so on. These requirements are difficult for denim produced with a single cotton raw material, so it is necessary to use a variety of functional fiber combination spinning and weaving, Make full use of the properties of various fibers and realize complementary advantages. In recent years, domestic denim manufacturers have developed a variety of functional denim by using hemp fiber or bamboo pulp fiber combined with other fibers.
Lightweight denim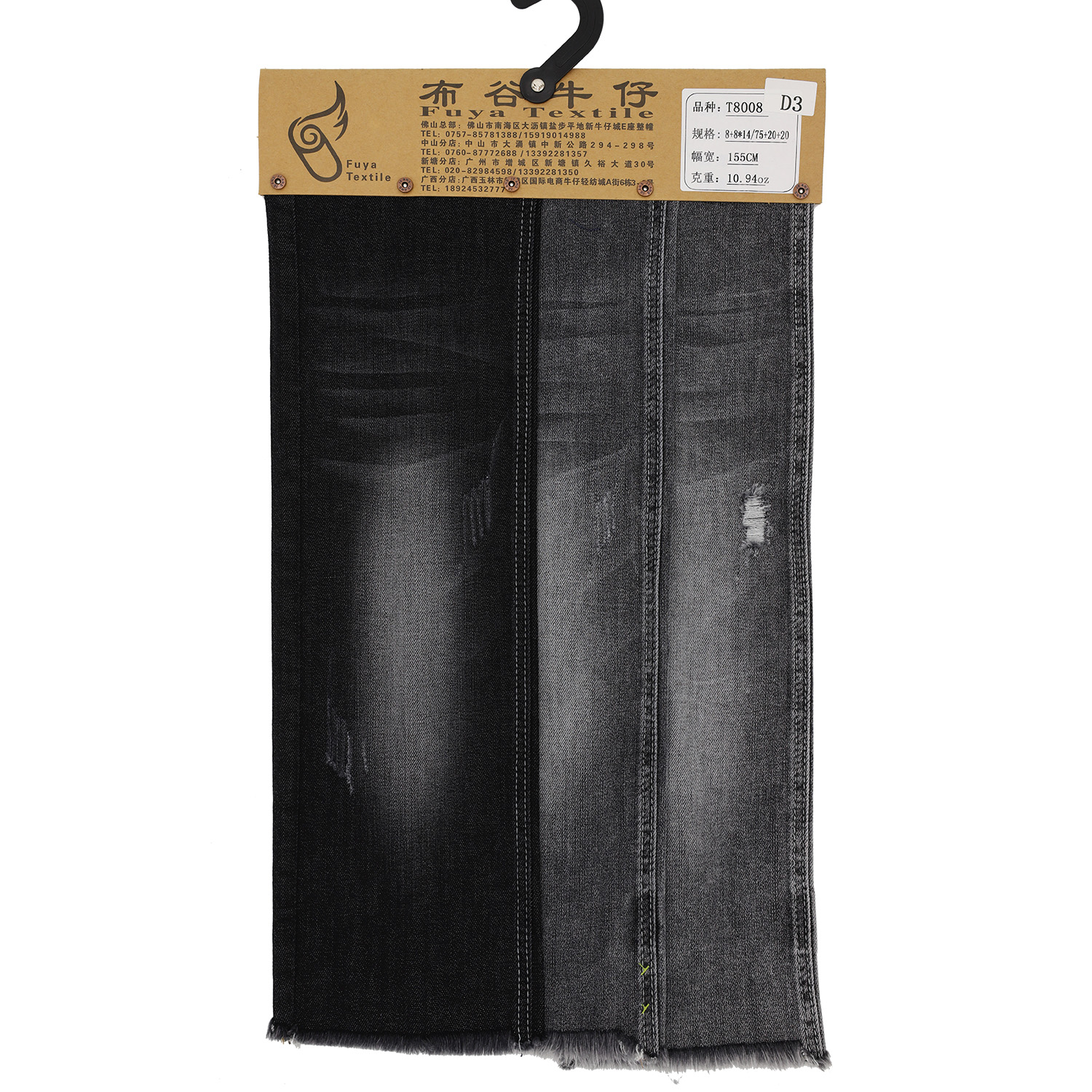 Light and thin denim is a new type of denim developed against the traditional thick and heavy denim, which reflects the development trend of denim to a certain extent. The gram weight of light and thin denim is between 200 300g / m2, i.e. 6 8oz / square yard, which is about 1 / 2 of that of heavy denim. It has the characteristics of soft feel, smooth and comfortable, good sweat absorption and air permeability, and has become a popular hot spot at present. At present, lightweight denim has occupied a certain share in the denim market, which is one of the development trends in line with people's wearing needs.
Knitted denim and imitation knitted denim
Knitted denim and imitation knitted denim are new varieties developed in the market in recent years. Knitted denim is a denim style fabric processed by knitting equipment and woven denim dyeing process. Due to its fine texture, good drapability, higher moisture absorption, perspiration and air permeability, its processing process is shorter than that of woven denim, stronger adaptability to raw materials, and in line with modern people's aesthetic orientation and popular trend, its production is gradually expanding. Imitation knitted denim is an innovation of woven denim fabric. By changing the organizational structure of woven denim, it has the style and performance of knitted fabric.