Denim manufacturers tell you the requirements for yarn quality of denimBecause of the development of denim varieties, different varieties of denim also have different requirements for yarn quality. However, at present, cotton indigo denim still accounts for a large proportion. This kind of denim is a coarse count and high-density fabric, which requires flat and bright cloth surface, clear texture, straight texture, uniform color and three-dimensional feeling, which has high requirements for yarn quality. Its basic requirements are:1. It is necessary for yarns to have good levelness and permeability. In order to obtain better dyeing function, cotton with better maturity and less impurities should be selected when selecting cotton fiber. If the maturity of cotton fiber is poor or the fiber contains dead cotton, serious dyeing unevenness will be formed after warp dyeing, which will affect the color light and lead to streaking or color shift dyeing defects.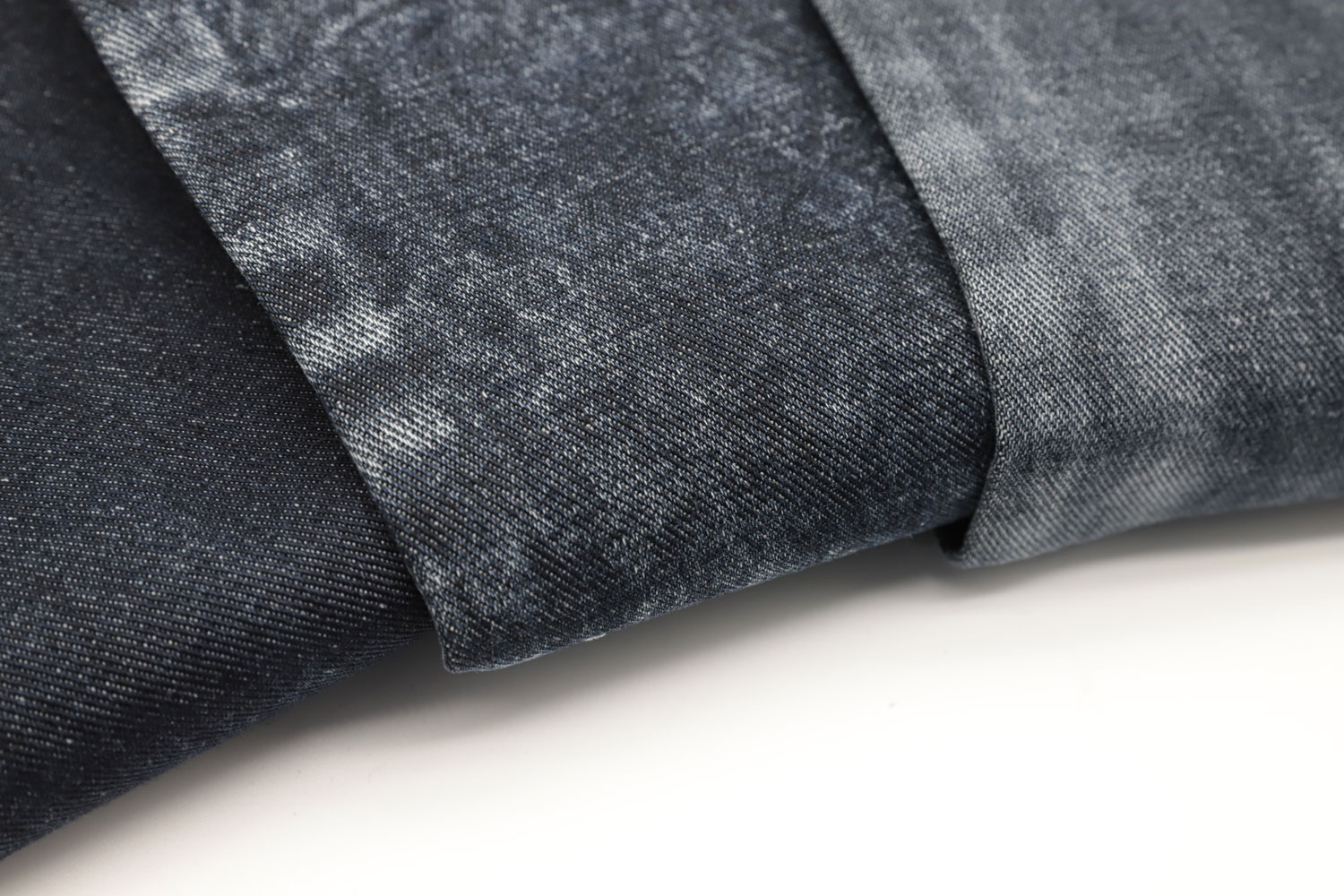 2. It is necessary for yarn to have certain strength and elasticity. During the weaving process of denim, in order to obtain all the necessary stable weaving state of denim style, generally select a large upper machine tension, and need to experience repeated opening stretching. Therefore, warp yarn is required to have high strength and excellent elasticity. Take 58.3tex yarn as an example. The breaking strength of the original yarn dyed with rope shall reach 12.5 13.5cn/tex, and the breaking strength of the original yarn dyed with sheet shall reach 11.5 12.5cn/tex.
3. The yarn should be dry and uniform with less yarn defects. Weft yarn evenness and yarn defects of denim are more strict than warp yarn. When the weft evenness is large or there are many slub yarn defects, the yarn strength will be low and the strength unevenness will be large, which will seriously affect the fabric style and appearance quality of denim. When the weft slub is severe, it will form a vaguely visible knot like white trace on the cloth surface, which is detrimental to the unique style of "blue and white" on the denim surface. Taking 58.3tex as an example, the CV% of evenness of sliver is required to be less than 13%.
4. Less yarn hairiness. More hairiness will make it difficult to separate yarn in sizing and warping process, and the number of broken ends will increase. More hairiness will also cause unclear warp opening during weaving and affect the fabric style.
5. There are few and small yarn joints. Denim generally adopts the organizational structure of 3 / 1 right twill. The knot of warp yarn is easy to be exposed on the cloth surface, forming a black spot or white spot inconsistent with the color of the cloth surface. Although weft knots and defects are not as obvious and easy to be exposed as warp knots, which will affect the appearance quality of finished products, too many knots will also form white star defects of cloth surface dispersion. Rotor spinning is one of its advantages because of its large winding capacity and less knot than ring spinning.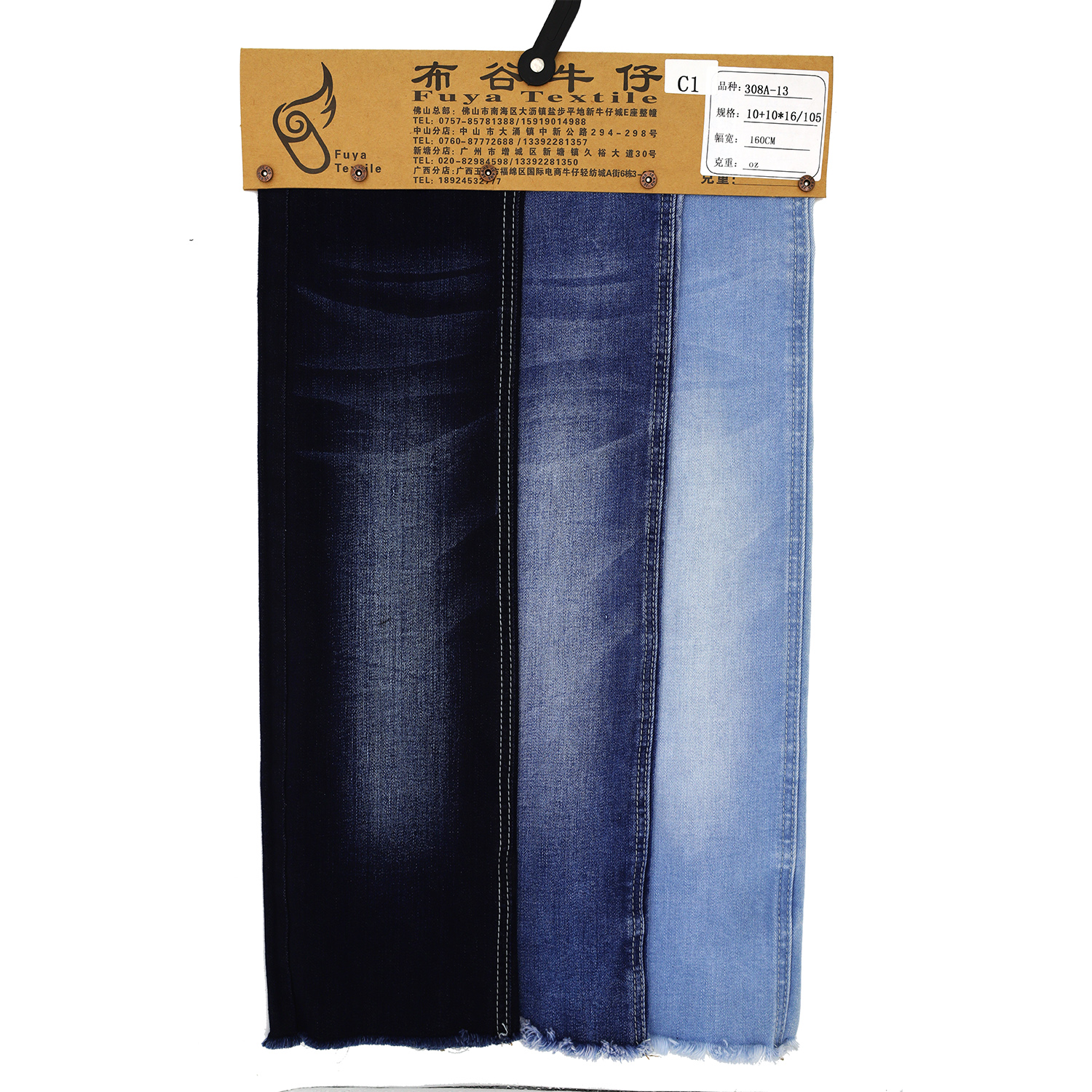 6. The component unevenness and component error of yarn should be small. In the world market, the variety and price of denim mainly depend on the gram weight per unit area of fabric. Therefore, it is necessary to strictly control the component error of yarn and reduce the component unevenness, otherwise the final product may not reach the standard gram weight and form a degradation loss. According to the national standard rules, the monthly cumulative error of 100m component shall be less than 0.5, and the unevenness of 100m component shall be controlled within 2.0%.