Compared with the yarn of general fabrics, denim yarn has certain particularity, so the requirements for the original yarn are also different. It is mainly reflected in:1. Warp yarn has high breaking strength and elongationThe warp process is long, often subject to repeated bending and elongation, and the machine tension is large during weaving. Therefore, warp yarn requires high breaking strength and elongation of yarn.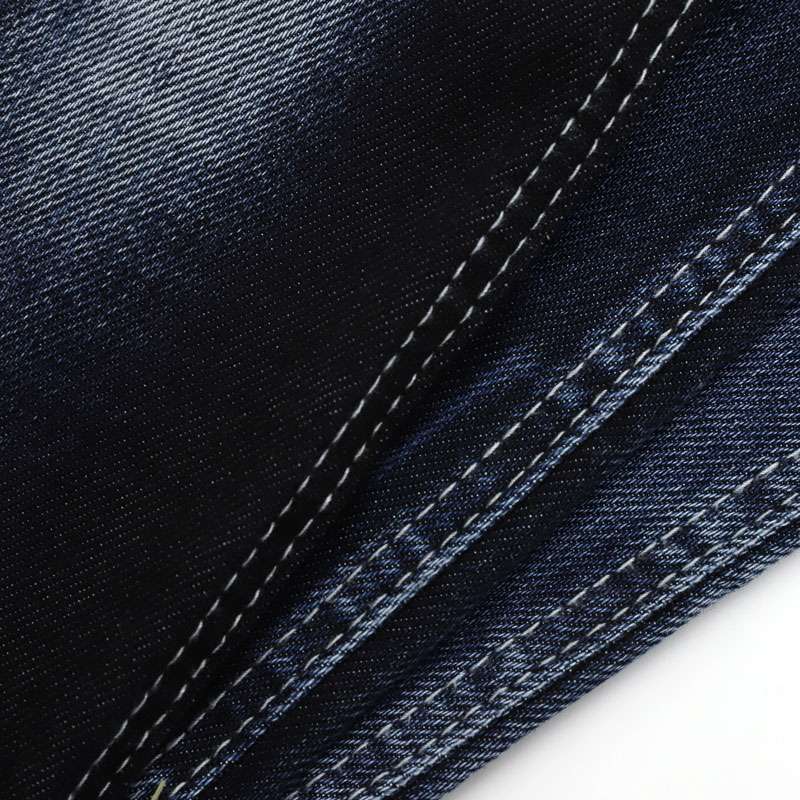 2. Raw cotton has good maturity, levelness and permeabilityIndigo dyes have poor dye uptake and color fastness to rubbing. Cotton yarn spun from cotton with poor maturity is easy to cause uneven dyeing, resulting in defects such as color flowers, color spots and white stars. Therefore, the content of stiff petals, dead cotton and neps in cotton yarn should be reduced as much as possible.3. Less yarn hairiness
The amount of yarn hairiness directly affects the quality of subsequent products. There are many hairiness, it is difficult to separate yarn in sizing and warping process, and the number of broken ends increases. At the same time, it will also cause the turbidity and thickening of dye solution and even pipe blockage.4. Yarn defects such as sliver and slub are lessFor general denim, the yarn requires less yarn defects such as yarn evenness and slub, otherwise it will affect the appearance and color light of the cloth and increase the production breakage rate.
5. Large winding capacityGenerally, the count of denim yarn is low, and the winding capacity of single barrel yarn should be increased as much as possible to reduce cloth knots, which is more obvious in shuttleless weaving.6. The yarn fineness is correct, and the weight deviation and weight unevenness are small
Denim yarn still needs to ensure that the yarn fineness, weight deviation and weight unevenness are within a reasonable range, otherwise it will directly affect the control of gram weight standard per square meter.