The loose edge of denim not only affects the opening efficiency of loom, but also easily causes great trouble to the subsequent finishing process. If this problem is not solved properly, it will not only seriously affect the appearance of denim, but also lead to bad edge, crimping and edge falling off, which will seriously affect the product quality, especially in the desizing and mercerizing process.1. Analysis of factors affecting edge loosening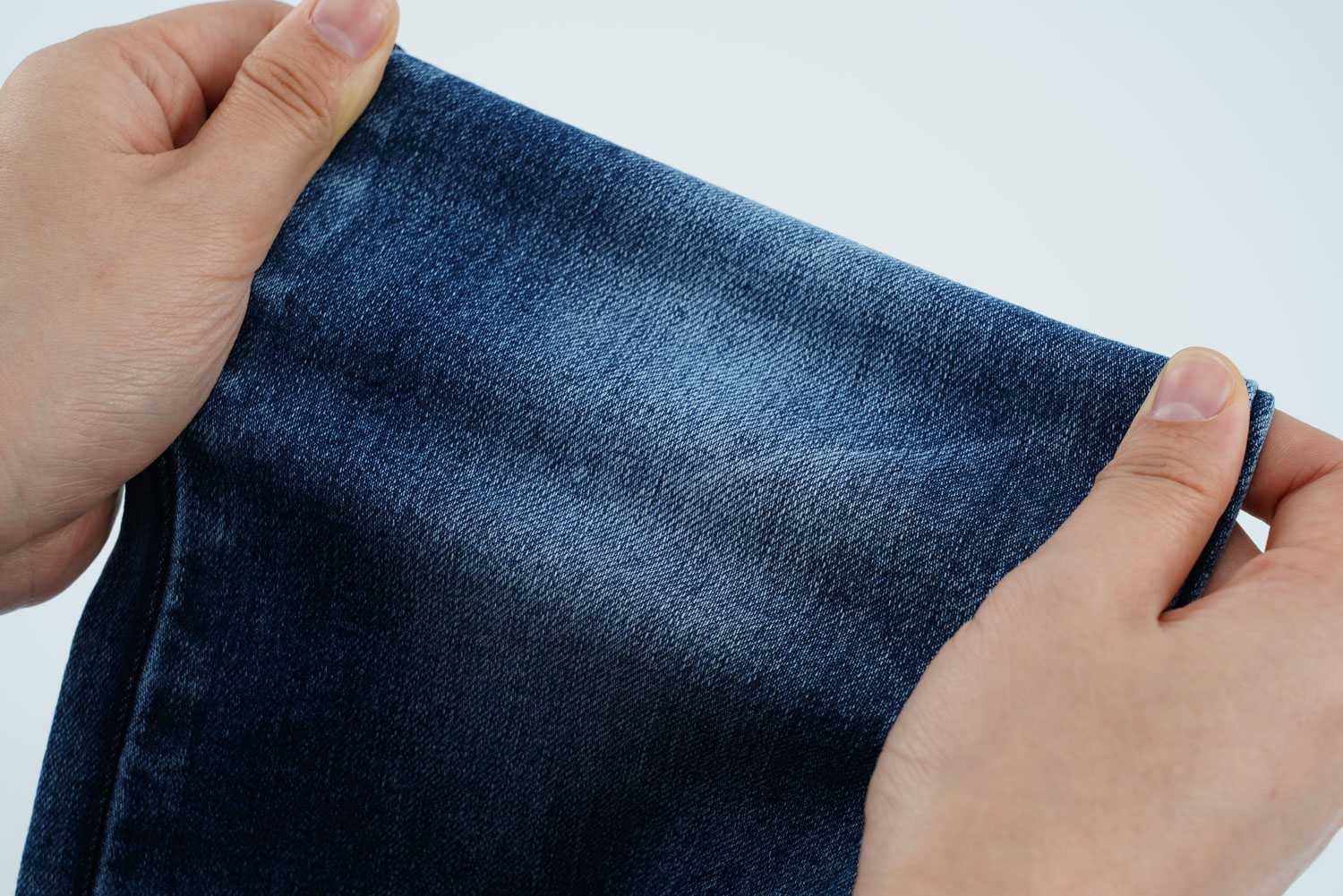 According to the technological process of denim, the main processes affecting the loose edge of denim are warping process, pulp dyeing process and weaving process. Whether the warp tension at the edge of these processes is properly controlled or not will not only affect the loom efficiency, but also affect the appearance quality of the cloth. How to control the edge tension, select the edge weave and adjust the width of the weaving shaft is the key to solve the problem of edge loosening. In view of the above factors, the following measures are taken to adjust the tension of edge yarn and properly solve the problem of edge yarn relaxation.
2. Loose edge solution2.1 warping processThe warping of denim yarn mostly adopts batch warping. In order to eliminate the color difference between the colored strip and the edge of the weaving shaft, the yarn tension of the same warp shaft must be uniform, and the warp shaft winding tension of the same cylinder yarn must be consistent.
2.2 slurry dyeing processThe sizing and dyeing process is to dye the warp yarn of multiple warp shafts through the sizing and dyeing combined machine to the color required by the process design, and improve the weavability of the warp yarn by sizing the warp yarn.2.3 weaving process
The factors causing loose edges in weaving process and their solutions mainly include the following:(1) influence of loose hemming. Loom edging devices are independent edging devices, which is very convenient to adjust the tightness of cloth edges. However, due to the poor locking of the selvage of shuttleless loom, the selvage will be loose and the yarn will be loose when the hemming is not adjusted properly. Single side double locking edge is usually adopted, which effectively solves the phenomenon of loose and rotten cloth edge and maintains the tightness of cloth edge.(2) influence of weaving shaft width. If the width of the weaving shaft is too large or too small, an included angle will be formed between the edge warp and the ground warp, resulting in the intensification of the friction between the edge warp and the reed, resulting in the accidental elongation of the edge warp, resulting in frequent end breakage or yarn loosening of the edge warp.