Denim fabric is the most frequently contacted fabric. It is also one of the most widely used garment fabrics. After the development in recent years, more new varieties of denim have been developed, from the previous single indigo cotton elastic denim to the ever-changing new fashion fabric. In recent years, the newly developed denim fabrics mainly include: refined cotton denim, Tencel denim, color denim, children's denim, ring spinning denim, siro spinning denim, high elastic silk denim, knitted denim and other new products.Denim fabric has changed from the original single, rough and casual style to today's soft, light, colorful, jacquard knitting and various finishing methods. What factors lead to the significant changes of denim? Denim manufacturers tell you that there are three main reasons: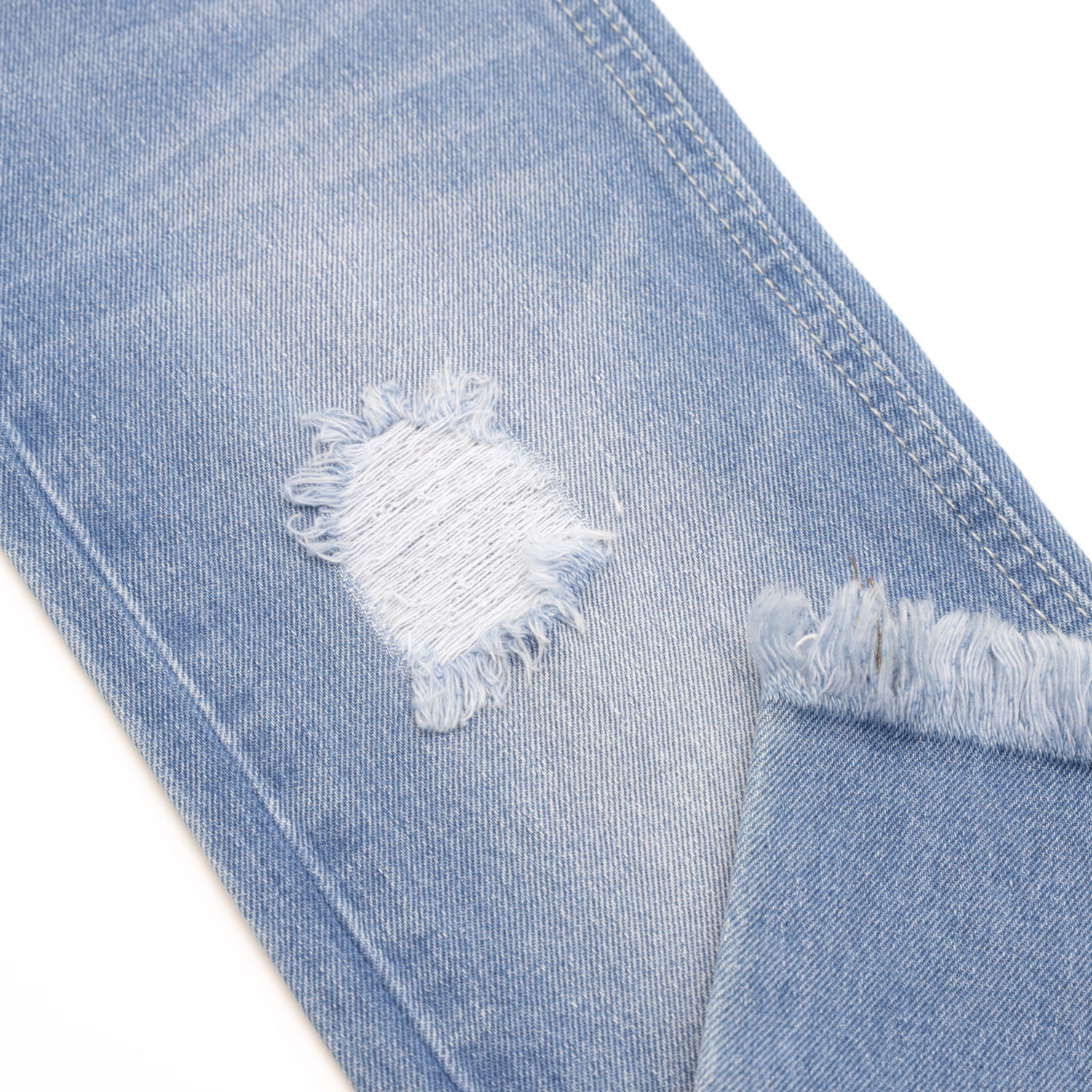 New raw materials: in the selection of raw materials, we have broken through the pattern dominated by cotton, and developed from a single pure cotton product to blended, elastic and non cotton. While further strengthening the utilization of natural fibers such as cotton, hemp, silk and wool, we will accelerate the development and utilization of new modified chemical fibers with natural fiber functions, and pay attention to the diversification of raw materials and the differentiation of fibers. In terms of fabric functionalization, it is very common to emphasize the elastic characteristics. It is very common to add elastic fibers such as spandex into denim fabrics, which organically combines the tight characteristics and mobility of denim clothing. At the same time, it also improves the wrinkle and shrink resistance of denim and has a stable share in the market. At present, the trend of environmental protection and sustainable development is advancing steadily. Hemp fiber, bamboo fiber and high-quality organic cotton will be more used in denim fabrics, and 25% to 50% of recycled cotton will also be used in blended fabrics.
New fabrics: denim fabrics are developing to be soft and light. In addition to being used in traditional trousers and coats, light silk denim fabrics are also used in summer vests, shirts and wide leg pants. The characteristics of softness and moisture absorption bring comfort and elegance. The application of double-layer denim fabric in winter denim adds the simplicity of denim. In addition, as a substitute for woven denim, knitted denim has become a new bright spot in the market because of its soft hand feeling, breathable and comfortable, large elasticity, fine fabric, clear lines and thin texture. Thin knitted denim has the functions of absorbing sweat and moisture, antibacterial and health care, and is widely used in T-shirts, children's clothing, sportswear, casual wear and fashion.
Printing, dyeing and finishing: traditional denim fabrics are generally woven, blue warp and white weft. New denim fabrics are mixed with warp and weft yarns of different colors, double dyeing and multiple dip dyeing, coating, waxing, printing, embroidery, tufting, flocking process, laser cutting, wrinkle setting and other technologies to two-way different colors, colors, bright colors, gold and silver, The development of personalized special patterns and three-dimensional decoration of handicraft effects have changed the structure and style of denim fabrics. Under the guidance of the concept of environmental protection, the exaggerated washing style is becoming weaker and weaker, and the styles of primary color jeans and coated jeans are increasing. Accordingly, the primary color jeans without washing are blended with different color yarns, and the cowboy flour treated with coating, printing, embroidery or local washing is advocated by manufacturers and designers.