The key factor affecting the quality of knitted denim is indigo bobbin yarn. Without high-quality indigo yarn for knitting, there will be no qualified knitted denim. Due to the special physical and chemical properties of indigo, it belongs to redox dyes. In the dyeing process, it must be redox in the air for many times before it becomes color, and it is difficult to form and easy to wear.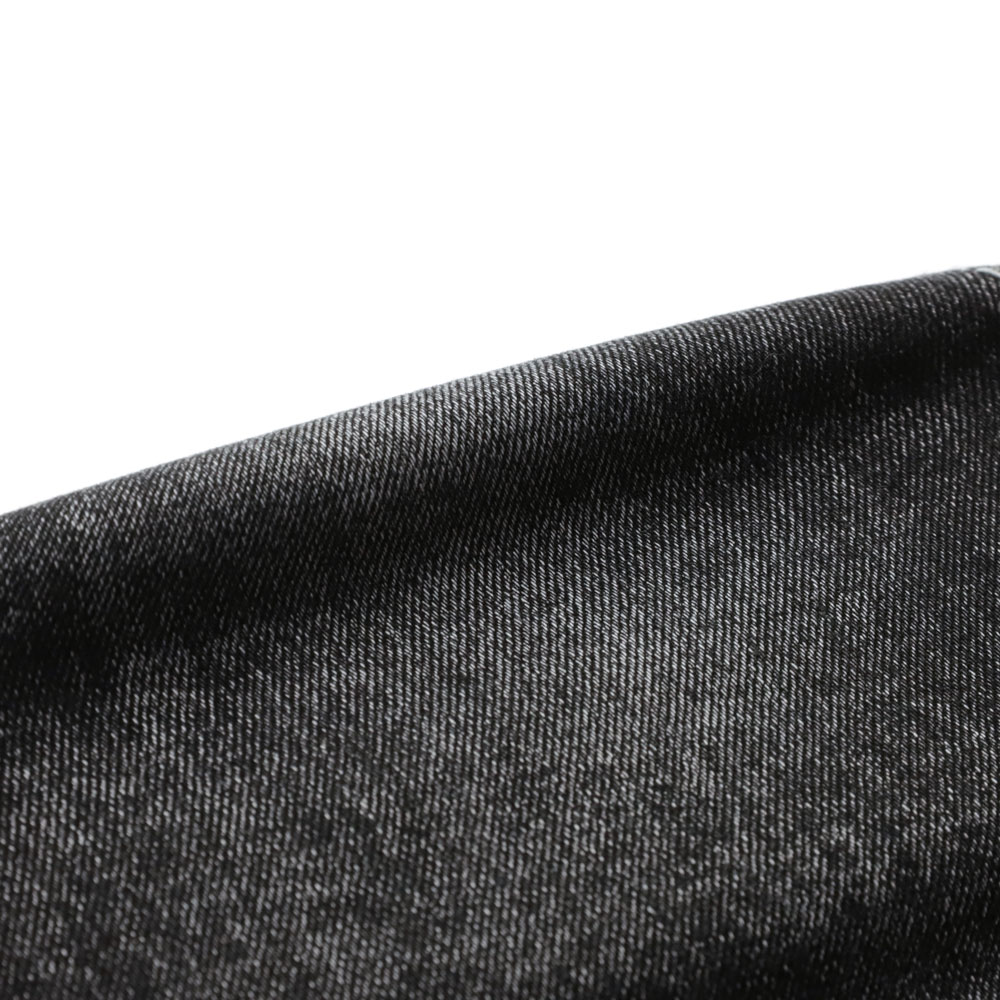 In order to solve these problems, considerable energy and financial resources have been invested, various process methods have been tried, and many special mechanical equipment have been designed and manufactured. Some adopt the method of hank dyeing and then barrel inversion. This method has less investment and obvious effect. However, only experiments can be carried out to meet the needs of proofing, which can not meet the needs of continuous production, and then it is eliminated; Some adopt the loose bobbin dyeing method. Indigo is redox dyeing, which can not be carried out. If the reactive dye imitates indigo, it will lose the style of cowboy; Some adopt the combined dyeing of pulp dyeing machine, divide the warp axis with grid, divide it three times, and then divide the yarn with grid to make barrel yarn.
Denim sandblasting techniqueKnitted denim fabric sandblasting machine uses compressed air as power to spray brown corundum sand on knitted denim fabric pants, which can coarsen and whiten knitted denim fabric pants, and the use of template sandblasting can also produce cat eyebrow pattern effect. This process can not only replace the traditional stone grinding process, but also greatly improve the work efficiency. It takes only a few seconds to complete a pair of knitted denim pants.Garment washing is an ever-changing process, and the pattern process of finishing knitted denim fabrics is emerging one after another.
The change of casual clothing technology can not be explained. Sand blasting will still be based on its advantages, efficiently mass production characteristics and evenly grind and sweep the texture, which has become an era technology of clothing aftercare.