Why does Tencel fabric harden as soon as it passes through water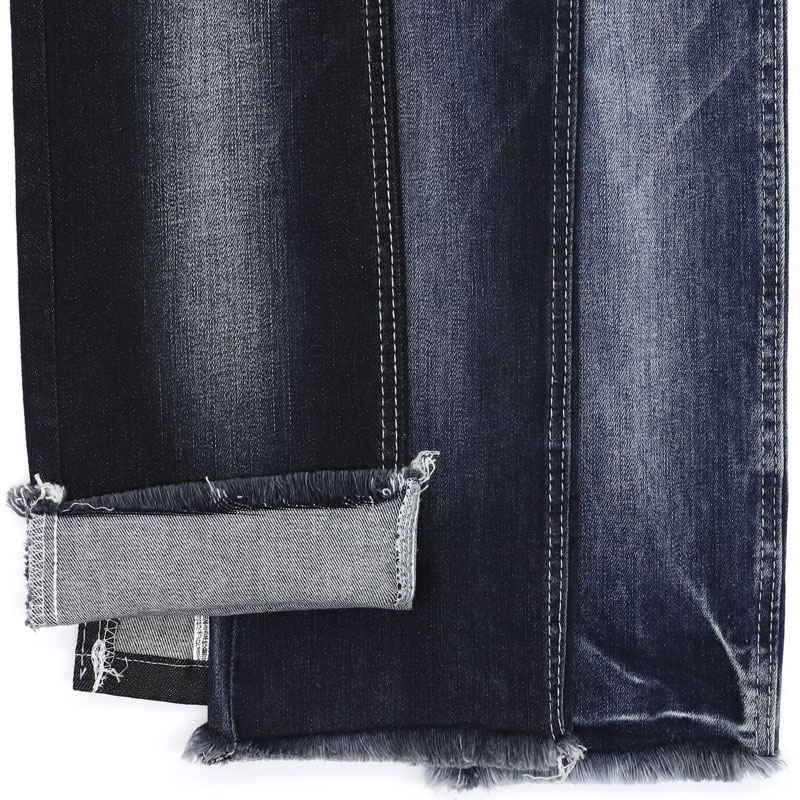 The normal quality will not have this phenomenon. What's more, Tiansi lessel raw materials have this disadvantage, but the printing and dyeing finishing process is not in place. In fact, it is not difficult to solve this problem. When finishing, strictly do three points, not only will it not harden, but also keep it soft, comfortable and close to the skin forever. Once and for all, there will be no worries at home. Why does Tencel fabric harden as soon as it passes through water? This problem is not the inherent problem of Tencel fabric itself, and the solution is not complex. In printing and dyeing, the following three points are enough.
1. Fully open the fiber. What is fiber opening? In fact, it is to fully open the fiber bundle to make it more fluffy and achieve the soft effect. Tiansi lessel fiber itself will expand in case of water, which is different from cotton, hemp, silk, wool and chemical fiber. The fibers are already very close. If they expand in case of water, they will be more compact, so they will harden. After finishing, it can be avoided by fully opening the fiber.2. Sand washing. Tencel fabric expands in water and hardens, while sand washing can soften it, completely eliminate its "edges and corners" and make it flexible and smooth. In fact, Tencel fabrics are basically sand washed. Whether it is machine cylinder dyeing, sand washing or air cylinder dyeing, it is the principle of sand washing, so the sag performance will be particularly excellent. In order to reduce the cost, some people use long car dyeing and save sand washing. It is inevitable to harden in case of water.
3. Add softener. Softener is an auxiliary agent, which can increase the softness and smoothness of Tencel fabric. It not only feels more comfortable and smooth, but also makes its "bone" less hard! It doesn't harden easily in water. Why does Tencel fabric harden as soon as it passes through water? This problem does not need to be considered too complex, and there is no need to bother to study its principle from the raw material structure. It can be easily solved in finishing. Three moves can solve this problem: fiber opening, sand washing and adding softener. In fact, why Tencel fabric hardens as soon as it passes through water is not a problem, but the man-made confusion caused by some people in order to cut corners or try to reduce costs.
How about the fabric of Tencel jeans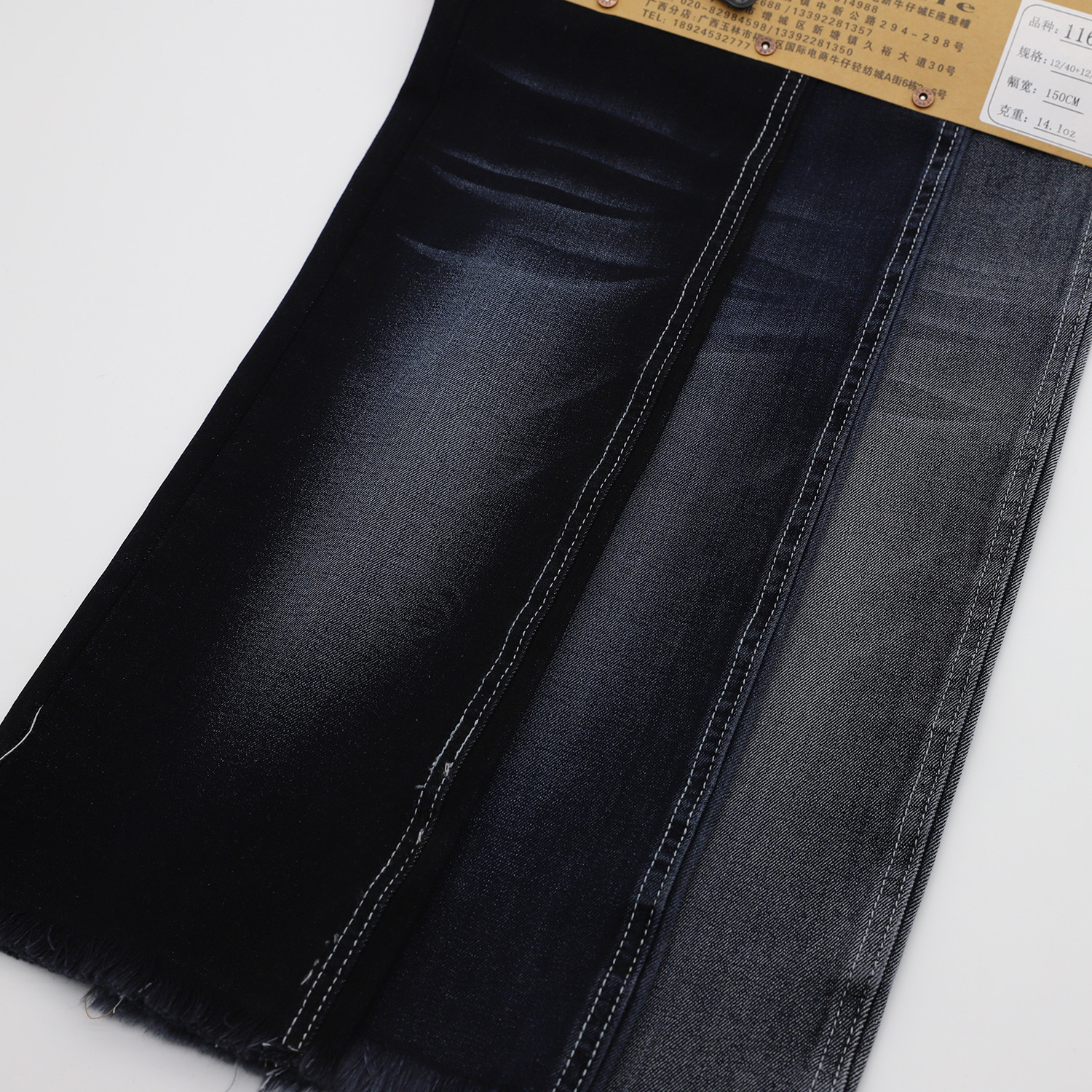 This should be compared with traditional cotton denim fabrics. As we all know, Tencel jeans fabric is a new industry rising in recent ten years, and the development momentum has been very strong, which is enough to prove that Tencel jeans fabric has its unique value and market space. It should be said that it has greatly made up for some functional performance gaps of cotton jeans fabric. Cotton jeans fabric has a long history of popularity, but with the continuous progress of science and technology, cotton jeans fabric has been proved to have many short boards that are not suitable for health, such as relatively thick, not breathable, easy to be muggy and humid, which not only greatly reduces the comfort, but also is not conducive to physical health. Tencel jeans fabric is lighter and more elegant, and Tencel itself has excellent air permeability and moisture absorption, so it won't feel heavy and muggy, and it is very suitable for wearing in hot and humid climate. This is the unique value and advantage of Tencel jeans fabric. At the same time, because Tencel jeans fabric is woven with colored yarn, it avoids some risks of grey fabric dyeing and finishing, and greatly saves the cost. It is far cheaper than dyed Tencel fabric. Therefore, Tencel jeans fabric is also cost-effective.
What jacket does flared jeans go with
1. Striped top. 2. A big red brown windbreaker coat. 3. Shirt. Jeans can be said to be a trouser piece that has always been loved by everyone. It is also a very good choice not in combination. It will be very good to wear this dress at any time. The most versatile one should be the striped top that fairies like very much. Here, the combination is a striped top with brown and black interweaving. The overall atmosphere is very good. The lower jeans can also be matched with slightly flared pants. The effect of wearing is also very exquisite and handsome, and then matched with a large red and brown windbreaker coat, The aura of the whole garment is there. The style of matching the shirt with flared jeans is also very good. The shirt style that is also popular this year is selected in the combination here. The effect of wearing it is also very unexpected. It is both elegant and handsome. I believe many fairies will like this kind of clothing and wear their own exquisite and clean feeling. It is also very good to choose this kind of clothing, Let's try it.
Who are the ripped jeans for
Pierced jeans are suitable for everyone. People of any size and age can wear them. People with poor leg shape can choose the straight version. If you want to be mature, you can match it with a suit, coat and high heels, and wear a shirt or sweater for leisure. The popularity of ripped jeans in China began in the 1990s. The fashion of cut jeans was invented by Americans. The original inventor of cut jeans was not to show off fashion, but to express his resistance to the mainstream. Ripped jeans, together with dirty and old jeans, once revived in European and American upper class society a few years ago. However, today's people fall in love with hole cowboys, which has little to do with these cultural backgrounds.