What is denim made of? How to choose denim fabric? Denim, also known as split silk, is a thick twill cotton cloth, also known as indigo labor cloth. Denim began in the western United States and was named cowboy because herders used it to make clothes. The shrinkage of denim is much smaller than that of ordinary fabrics, with compact texture, thick fabric, clear texture and bright color. Modern young people like to wear jeans, which are comfortable, fashionable and full of personality. There are more and more styles of jeans, and denim products have also created an irreplaceable exclusive market.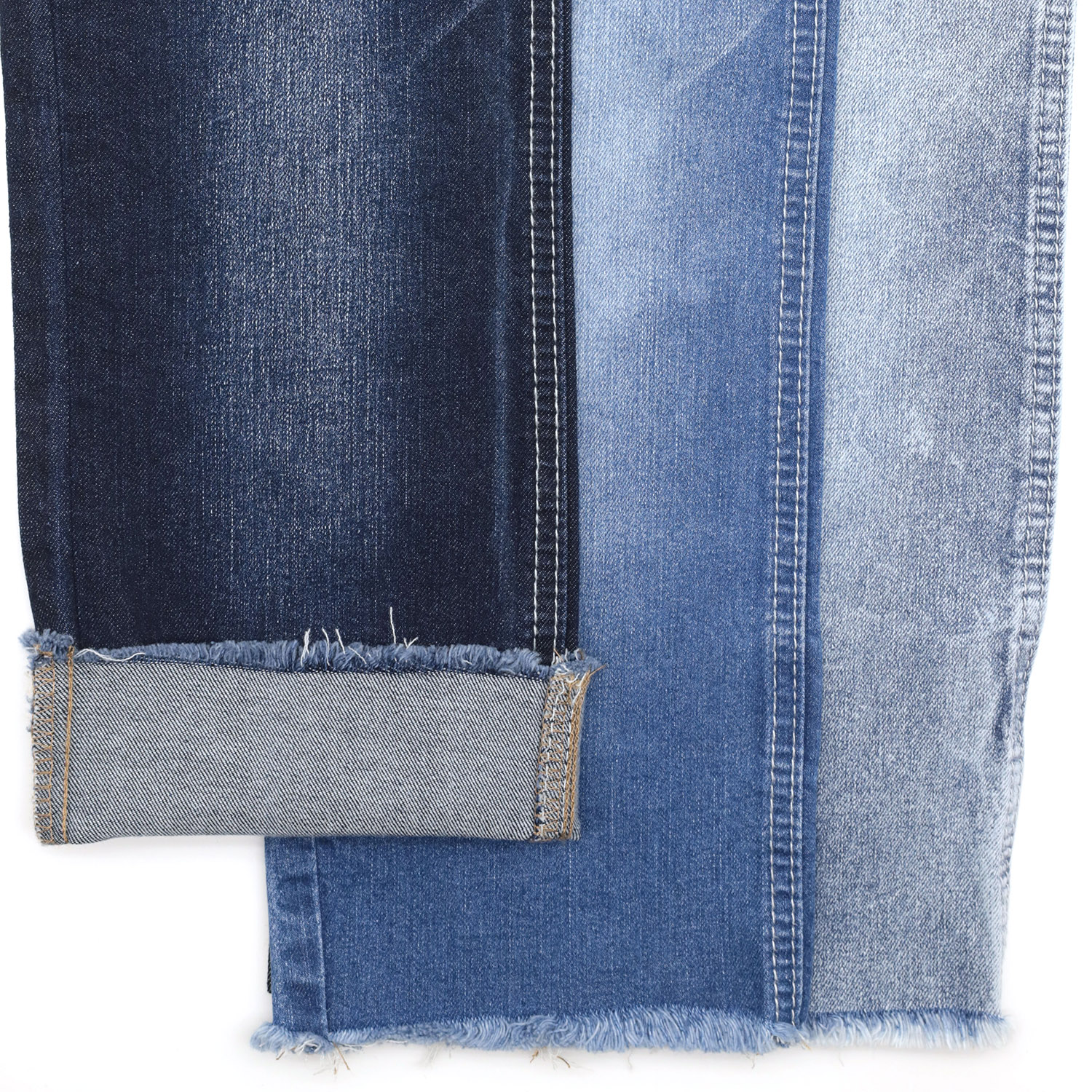 What is denim made of? Denim is a fabric that can be used all year round. It is not only used for clothes, but also for bags, shoes and other items. Therefore, there are many denim fabrics. Denim fabrics are divided into plain, twill, interwoven and dark patterns. In terms of composition, denim can be divided into combed and combed. These fabrics may also be mixed with cotton, cotton linen blend and Tencel to make denim.How to identify the quality of jeans? Jeans must be the most popular kind of jeans. Let's take jeans as an example to learn how to identify the quality of jeans.1. Look: when we see more jeans, sometimes we can see how the denim fabric is at a glance. This is because good jeans fabric, its fabric style must be very refreshing, and the lines are clear, without too many black spots and other miscellaneous hairs, because this is the characteristics of jeans, and good fabrics must have such characteristics on the surface.
2. Smell: when you pick up your jeans, smell them. Good denim fabrics have no pungent smell or other peculiar smell. Good denim fabrics can sleep safely even if they are used as pillows. Inferior denim fabrics on the market always have peculiar smell. Although those without peculiar smell may not be superior fabrics, those with peculiar smell must be inferior denim.3. Touch: cover the jeans with the whole palm, slide up and down repeatedly, and you can feel how close the jeans are. Denim fabric is not the softer the better. If softener is added, it will also be very soft. Good denim fabric should be able to achieve a close fitting style, which is the characteristics of denim fabric.