There is no fashion that jeans can't do. If there is, you must have used the wrong denim!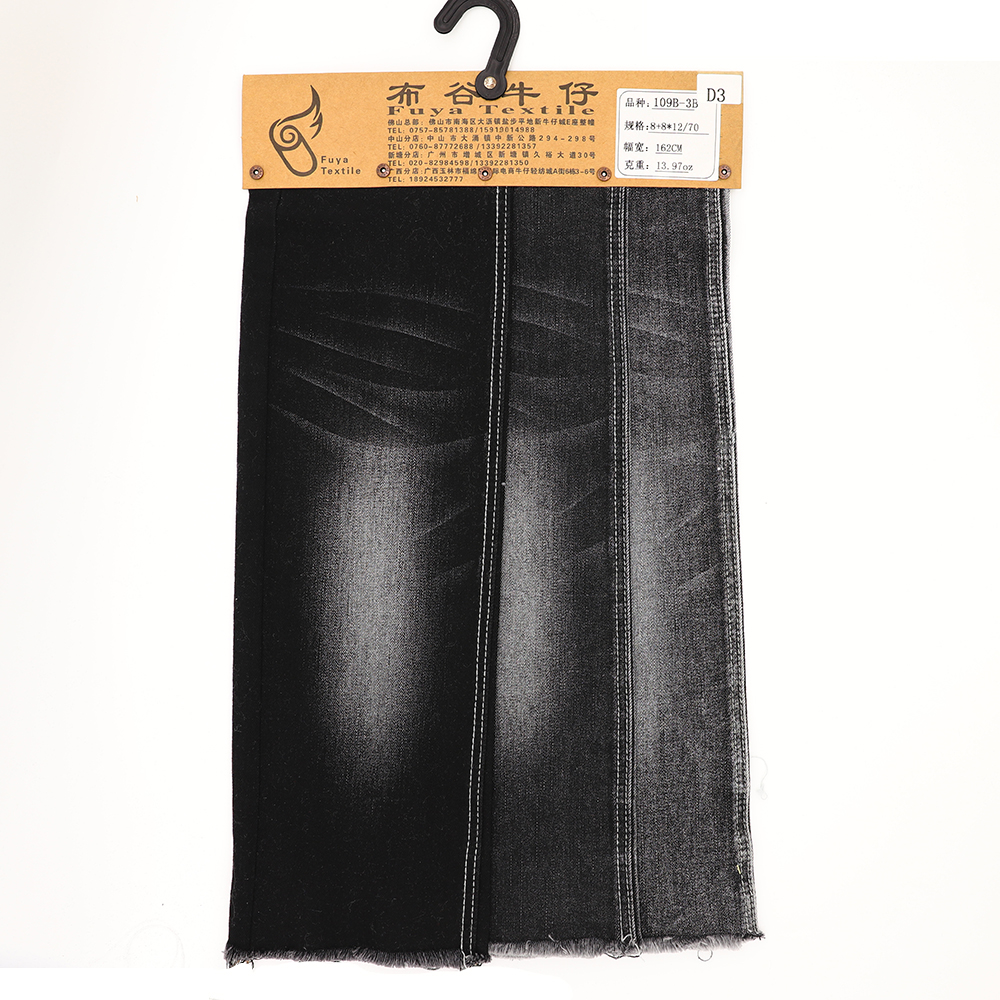 The unique temperament of jeans makes it easy to distinguish no matter how the style changes, which is greatly related to the unique fabric used in jeans. The fabric used to make jeans is commonly called denim in the industry. The traditional denim is a thick yarn dyed warp twill cotton. The warp color is dark, generally indigo, and the weft color is light, generally light gray or boiled white yarn. Also known as indigo labor cloth. As jeans are injected with the connotation of fashion, the requirements for denim are no longer simple, tough and wear-resistant, but also have higher requirements for the comfort, skin affinity and type protection of denim.
Pure cotton denimPure cotton denim is the most traditional jeans fabric. After being made into jeans, it is comfortable to wear, easy to dye, rich variety of patterns, soft, warm and strong moisture absorption. However, pure cotton clothes are easy to wrinkle and shrink, with poor shape retention and elasticity. At the same time, clothes are not easy to discharge after absorbing sweat. They will feel heavy after wearing for a long time.Cotton linen blended denim
It is made by adding ramie into ordinary denim. Conventional ramie can be divided into ramie and flax. For example, linen cotton denim made of linen with fine yarn count is very suitable for denim shirts or trousers in summer, because this fabric is cooler and stiffer than soft cotton.Cotton polyester composite denimAdding polyester into denim can get better shape retention and brighter surface. The early polyester cotton composite fabric was called "snowflake pants" because of the difference in dyeing and the uneven fading of the surface of jeans. Now the snowflake style has become one of the classic elements of retro style. At present, the pure cotton denim on the market will be more or less doped with a small amount of polyester, so the jeans have better shape retention.
Cotton / viscose blended denimViscose fiber, also known as regenerated cellulose fiber, is derived from pure natural ingredients such as wood, bamboo and silk. The fiber is soft and skin friendly. The processing process of regenerated cellulose fiber prepared by emerging technology is more environmentally friendly, so that the lifestyle is based on protecting the natural environment and meets the needs of modern consumers. Tiansi, zhudale, Yasser, modal, etc. used in high-end brands on the market belong to this category.Spandex elastic denim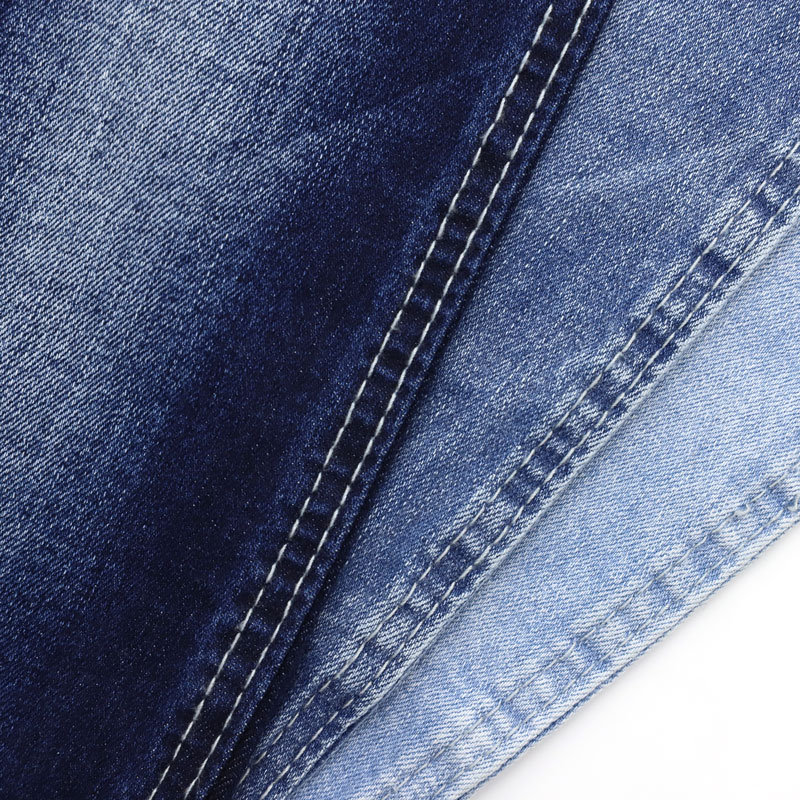 With the continuation of fashion, the traditional straight pants can no longer meet the appetite of trendsetters. Elastic jeans are bred. This kind of denim with a small amount of spandex has excellent elasticity. After perfect tailoring, jeans are completely close to the body but will not restrict free activities. It is the only choice to show a perfect figure.The trend of fashion in modern society always rises one after another. Denim is also used in combination with the advantages of several fabrics. The role of different materials of jeans is more reflected in whether they are breathable, skin friendly and elastic, while whether the appearance of jeans is fashionable is more reflected in spinning, weaving and washing processes.