Cowboy dress is famous for its special style of local fading and imitation, and is favored by lenient consumers. Since the first pair of jeans appeared in the gold mine in Texas, the style of cowboy has changed between elegance and casual leisure. More and more people have the style of cowboy. With the continuous expansion of the consumption market, the requirements for multiple varieties and colors of denim fabrics are becoming more and more fierce. Knitted denim fabric is highly sought after by consumers because of its exclusive knitwear characteristics, such as elasticity, softness, air permeability and so on. How to correctly understand the characteristics of denim knitted fabric has become a topic worthy of exploration before the disposal and punishment of momentum such as whitening, sanding and imitation of knitted denim.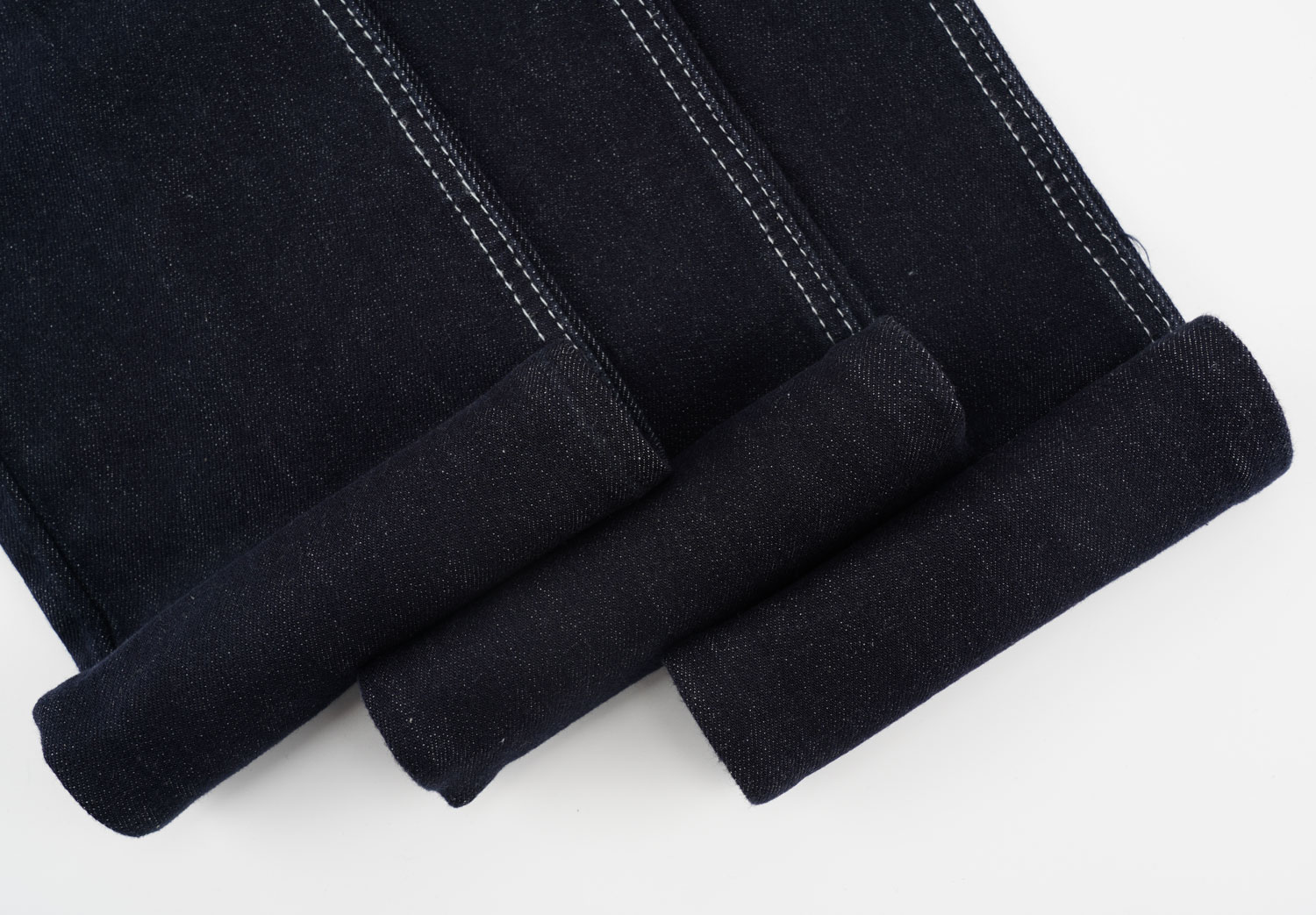 In order to ensure the minimum color difference of indigo yarn when weaving on the machine, the yarn is subject to warp dyeing. In this way, all yarns on the same shaft are dyed in a unified cylinder to ensure the same color. Then the indigo yarn on the warp axis is made into bobbins and woven on circular weft knitting machine. Factors affecting the color fastness of fabrics to water washing indigo yarns are usually dyed with vat dyes, which are insoluble in water and contain carbonyl groups in the molecular layout. During dyeing, it is necessary to reduce them into soluble leucosomes in the alkaline medium with insurance powder, and the dyed fibers form insoluble dyes after oxidation and are fixed in the fibers. The dyeing process should go through four steps: dye reduction and dissolution, Leucosome dyeing, Leucosome oxidation and post-treatment punishment. Knitted denim fabric is a yarn dyed knitted fabric woven with indigo cotton yarn and pure white cotton yarn. The lower machine grey fabric is not punished by other treatment after setting, so it has poor color fastness and is easy to deform and stain. Therefore, washing has become an important factor affecting the color fastness of indigo knitted denim fabric.
The materials and requirements of different denim knitted fabrics are different. Of course, there are a variety of denim knitted fabrics. The most important feature of denim knitted fabrics is its color. As long as you understand the color production process, you can better choose the color of denim knitted fabrics suitable for your skin color.