Quality patterns will indicate the amount of stretch needed for the project, so make sure the fabric you choose is at least as elastic, if not more. It is important to consider the percentage of elasticity of the selected fabric and its compliance with the pattern with which you are working. Your model will likely ask for stretch denim as needed, such as skinny or fitted jeans. I would stick with a fabric with the same stretch percentage, but keep in mind that you may have to make a few minor adjustments when you get to your real jeans.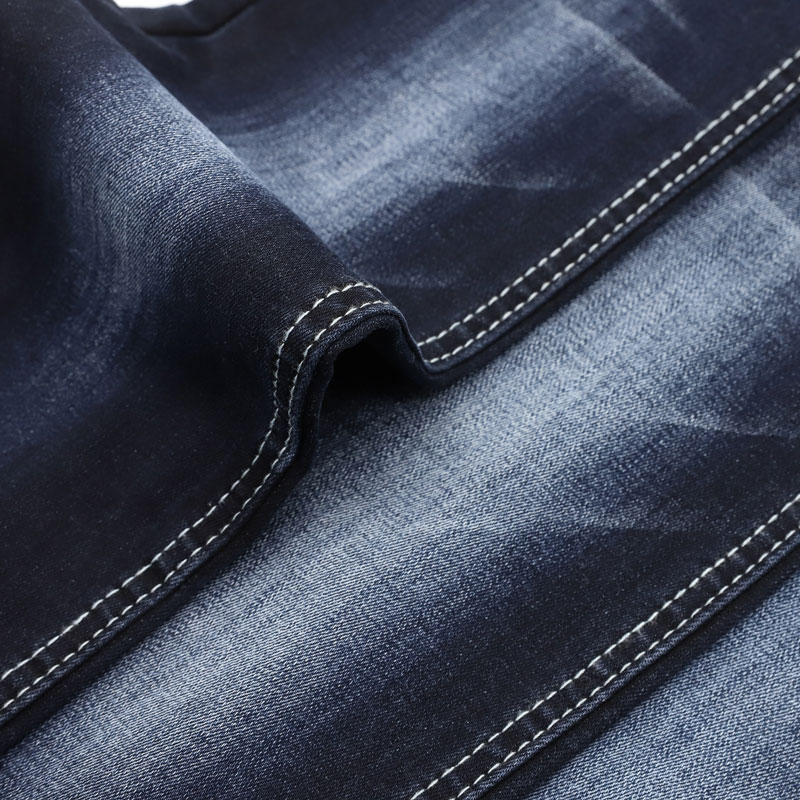 When people say "I make muslin for jeans", it does not necessarily mean that they are using inelastic plain cotton fabric (called muslin). So please don't get me wrong that they are using fine cloth to test the fit of stretch jeans.
When I made some jeans before using stretch denim, I made sure during the assembly phase that they are really nice, snug fit and fit well as I know that as soon as I put on the jeans, the fabric will relax and stretch a little. It looks like it usually works for sewing stretch fabrics without any adjustments. There are many stretch stitches available depending on the sewing machine.
But even when using polyester thread, the straight seam does not stretch enough to provide elasticity to the fabric. Stay away from cotton thread as it may break if pulled. Use stitches that keep the fabric elastic the stitches should stretch with the fabric so they don't wrinkle or rip. DO NOT pull on the knitted fabric as you will be sewing it into place while it is fully stretched.
The main thing to remember is that the fabric will stretch and swell slightly when worn. This means that after the fabric has been stretched, it returns to its original shape. The more we wear them, the more the fabric stretches and stops sitting perfectly in certain areas.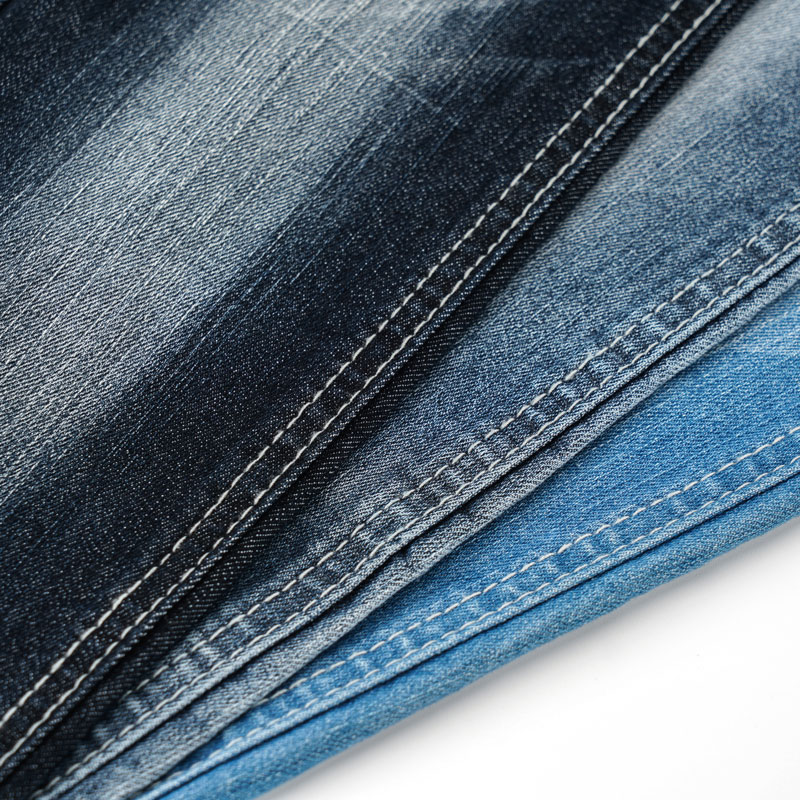 If you want the perfect fit jeans, check out what the different denim fabrics mean and how / if they will stretch below. You just have to note that you can make your jeans a lot tighter if the fabric is stretched in length and width. My best advice for you if you want classic jeans with tighter or thicker denim, but hate your jeans that sag in your buttocks and legs - buy them very tight and stretch like I said above.
This is a standard trick with stretch denim jeans, and when worn a couple of times, they stretch and stretch. Compared to jeans made from 100% cotton twill, stretch jeans wear out much faster in areas that experience the most friction (inner thighs are one of the most common areas). Over time, most fabrics start to wear out, which forces us to learn how to shrink stretch jeans at home.
If you really love stretch jeans and don't want to throw them away, hiring a tailor is one of the few ways to get them back to their original size. With the right pattern and the right fabric, you can create an irreplaceable personal wardrobe.
Durable buttons, riveted denim buttons and heavy metal zippers go well with denim. For lighter denims (like shirts), you can opt for the standard closure. Clothing is only as strong as its weakest part, so make sure the fastener matches the fabric.
Cotton denim is easy to work with, but unlike other natural fabrics, it can be tricky to create seams. The difficulty some people may have with sewing elastic has to do with how much a particular fabric stretches. I've found that denim with 2% to 3% Lycra can give 20% to 25% stretch, but this is not always the case. The (physical) stretch percentage of the fabric can be calculated in the same way as I explained for knitted fabric in a previous post, using Megan Nielsen's printed chart (link here).
The first and most important material for stretch jeans is, of course, denim. Stretch jeans are made from a high quality fabric called denim and are combined with elastic. Stretch jeans are made from denim with a bit of spandex and come in a wide variety of styles, from skinny to boot and more.
Stretch jeans may look like ordinary jeans, but they provide more flexibility and "smooth" movement of the wearer's body. The elastic material of jeans and other clothing is commonly called spandex or lycra. Stretch denim is a relatively new cotton denim (or a blend of cotton and polyester) that contains a small amount of elastic fiber, which is an elastic synthetic fiber, also known as spandex or lycra. Normally, the stretch jeans of mainstream denim brands contain 1% to 3% of elastic fiber (stretch material), but some brands, such as Not Your Daughters Jeans, now provide 4% spandex in shape jeans.
Some fabrics also contain elastic fibers such as elastane or spandex to give stretch to more fitted styles. The Liana Stretch jeans have been designed using a lighter fabric with 20% to 25% elasticity. Then you might think that when it comes to patching stretch denim jeans, you would need to make a denim patch with the same amount of elasticity as the jeans themselves. The art of stitching jeans with non-stretch denim is very similar to the previous method, with some minor but important differences.
You will need a sturdy and sturdy machine to sew many layers of heavy denim, such as the hem of your jeans, down to the seam. industrial machines do this fairly easily. If you are sewing by hand, choose the smallest needle that you still have strong enough to pull through two layers of denim and sew with a simple overcast stitch. Always try these stitches on the cutout of the fabric you are using so that you can adjust the stitch width, stitch length, and tension.
Or, use a ballpoint pen or elastic double needle * Use a long, straight stitch. Other names for this type of needle are elastic needles or knitting needles.
The sharp needles we use for fabrics will punch holes in the knitted fibers. Always use stretch fabric-let it dry on a flat surface for at least one day to maintain its shape. Make sure you have the right fabric for your project. Choose the right needle-all knitted fabrics must be sewn with a special needle; ballpoint pen or elastic needle. Pass the needle through the patch from back to front (do not pass the needle through the jeans during the first stitch, because the knot will eventually rub your skin).